Buy Tickets for Upcoming Real Estate Events
Buy tickets for rental real estate networking and training.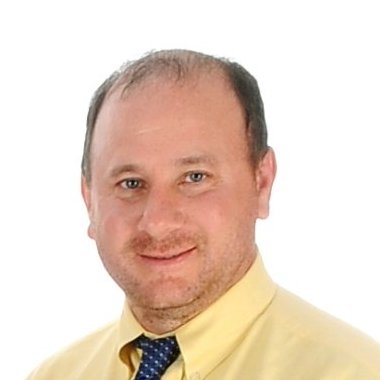 "I have three buildings which were financed by Masslandlords members I met at events. They are all holding first position mortgages with great rates and a small down payment. The connections I have made over the years have literally been priceless."
Russell Sabadosa, East Longmeadow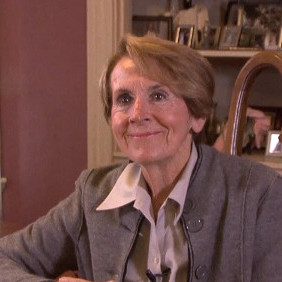 On the value of events: "The cheapest way to learn is from someone else's mistakes."
Jane Gasek, Worcester
Open to the public! Membership is not required.
You are not logged in. Purchase any non-member ticket to create an account. Or
log in to your account
for member tickets.
Early bird pricing available until noon seven days prior.
06

06.June.Sunday

No events

07

07.June.Monday

https://masslandlords.net/event-web/2021-06-07-swcla/

Part of Governor Baker's comprehensive Eviction Diversion Initiative is The Housing Mediation Program that uses mediation as a homelessness prevention and housing stability vehicle to help mitigate the human and economic costs of eviction.

Family Services of Central Mass is one of the MA Community Mediation Centers offering FREE mediation services to parties before, during, or after eviction notices have been filed in court. Their aim is to reach cases before they enter the legal system. By using mediation, parties may be able to avoid the costs and concerns of court involvement altogether. Their confidential mediation process is a way for the parties to have a conversation facilitated by two highly trained, neutral co-mediators, most often leading to a mutually acceptable agreement, which keeps the tenants stably housed and the landlords from mortgage foreclosure. When needed, interpreters can be arranged.

This presentation will be given by:

Robin Bahr Casey, Housing Mediation Program Coordinator
Norka Michelen N., Esq., Project Manager, Mediation Dept.

PLEASE NOTE: Given the current COVID-19 precautions, we have decided to continue holding our meetings via ZOOM until further notice.

All members whose dues are up to date will be sent a link to the meeting via email. From that email, all you have to do is click on the link and it will bring you to the meeting.

Monday, June 7th

SWCLA Meeting Agenda

7:00p Meeting Start
8:00p Meeting wrap-up

Location

Zoom meeting information will be emailed to SWCLA members on the day of the event and viewable online.

Pricing

Open to SWCLA Members only. Pay annual dues then free. All SWCLA members whose dues are up to date will be sent a link to the meeting via email.

This event is operated by volunteers.

v1

08

08.June.Tuesday

No events

09

09.June.Wednesday

https://masslandlords.net/event-web/2021-06-09-statewide/

Part I: Tenant Screening Overview

Tenant screening skills are more important than ever in this climate. If you cannot screen adequately, you may be better off
leaving your units vacant. We will discuss increasing pass/fail thresholds on written applicant qualifiers, and using such qualifiers before you list a unit
to evaluate whether to list at all.

We will then explain how to check credit, criminal, and eviction history. Which sources can we check? What do the reports mean?
This segment will review all of these factors, as well as give a comprehensive
look at discrimination protections. We'll show you how to protect your assets while also giving equal housing opportunity to all.

Under fair housing in particular, we will cover age discrimination and emotional support animals. Attendees will learn when you can take a photo ID
and how to verify requests for reasonable accommodation.

Part II: Rental Applications

The critical step in a tenant screening process is the rental application. Is it complete? Is it true? And is it enough?

In this segment, we will review the general context in which tenant screening happens, covering credit, criminal, and housing history.
Then we will review the MassLandlords application box-by-box, with examples completed. Can we verify their prior address? What do their pay stubs look like, or
do they have proof of subsidy or other income? Why does it say "etc." under pets? Finally, we'll give guidance on how to communicate acceptance or rejection, and
why ghosting an applicant may come back to haunt you.

Attendees will leave with a clear understanding of how to use the MassLandlords rental application, how to verify information presented, and how to rent
knowing your new customers are likely to succeed.

Jeremy Durrin of Background Examine




Jeremy Durrin is the president of Background Examine, a Massachusetts employment and tenant screening company. Jeremy lives in the local Western MA community based in Westhampton MA. He has been in the background screening industry over the past 10 years working for a national company and is now the President of his own firm. Jeremy started the company 3 years ago to offer a more clear service option for company's in MA and all around the country wanting to run compliant background checks on tenants and prospective employees.

"No Sales Pitch" Guarantee

MassLandlords offers attendees of directly managed events a "No Sales Pitch" guarantee. If a guest speaker offers services, their presentation will not discuss pricing, promotions, or reasons why you should hire them.
We do not permit speakers to pay for or sponsor events. Guest speakers are chosen for their expertise and willingness to present helpful
educational content. Your purchase of an event ticket sustains our nonprofit model.

Open to attendees statewide

You are welcome to participate in this virtual meeting no matter where you are.

Wednesday, June 9th

Short Virtual Meeting Agenda

12:00pm Presentation begins, blends with Q&A
1:00pm Q&A ends

Participation is Easy

We have two formats of online events:

Virtual meetings include optional audience participation via video, phone, and screenshare
and are not recorded.
Webinars have limited participation options (typed questions only) and are recorded.

Our virtual registration desk is open for all events one hour starting 30 minutes prior to the event start time.
Call 774-314-1896 or email hello@masslandlords.net for live, real-time help signing in
and using your technology.

If joining a virtual meeting, please use the zoom "test audio" feature. You will be
allowed to talk to others if your microphone is good and there is no background noise.
We reserve the right to mute anyone for any reason. Attendees without a microphone or who don't want to be heard can type questions.

Virtual Meeting Details (hosted by Zoom)

We will share our video, audio, and computer screen and slides.

Optional: You can share your video with everyone, talk to everyone, and type chat with everyone. Video sharing is not required. Talking is not required.

Password will be emailed and viewable online.

Topic: Virtual Meeting June 9, 2021
Time: Jun 9, 2021 12:00 PM Eastern Time (US and Canada)

Join Zoom Meeting
https://us02web.zoom.us/j/81266807150

Meeting ID: 812 6680 7150
Passcode: Will be emailed and viewable online

Dial by your location
+1 312 626 6799 US (Chicago)
+1 646 876 9923 US (New York)
+1 301 715 8592 US (Washington DC)
+1 408 638 0968 US (San Jose)
+1 669 900 6833 US (San Jose)
+1 253 215 8782 US (Tacoma)
+1 346 248 7799 US (Houston)
Meeting ID: 812 6680 7150
Passcode: Will be emailed and viewable online
Find your local number: https://us02web.zoom.us/u/kbYDX6ApQT

Pricing

Open to the public. Membership is not required!

Contemporaneous participation:

Public: $14
Members: $7
Premium Members: No charge and no need to register. Click here for meeting details and password.

This event will not be recorded.

Slides and handouts if any will be uploaded
to Tenant Screening.

v2

10

10.June.Thursday

https://masslandlords.net/event-web/2021-06-10-nwcla/

Join us from the comfort of your home for our monthly online Zoom meeting, this month we will hear from our NWCLA Sponsor Fire Water Mold. Sometimes the unexpected happens at your rentals, pipes burst, plumbing fails, roof leaks can cause damages unseen. You can always get the issue resolved but what next?

Find out what to do immediately after the damages occur. Knowing the risks involved and how to proceed can make all of the difference in your bottom line. Not knowing what to do can result in lost time and potentially a larger repair bill. Join us to learn how not to get soaked by water damage.

Meetings are open to the public! Tickets are $10. Zoom meeting information will be provided the day of the event. Become a member and the annual dues pay for all 10 meetings a year!

Thursday, June 10th

NWCLA Meeting Agenda

Visit nwcla.com for any last-minute updates or changes.

Location

Participation is Easy

As a result of the COVID-19 (coronavirus) pandemic, our events have been replaced by webinars or virtual meetings
held during the traditional event time for each former location.

Pricing

Membership not required! Open to the public.

Public and Members other than NWCLA: $10
MassLandlords.net/NWCLA members: pay annual dues, then free

Zoom meeting information will be provided the day of the event.

This event will be recorded and accessible for active NWCLA members only at https://www.nwcla.com/members/meeting-recordings/.

This event is operated by volunteers.

v1

11

11.June.Friday

No events

12

12.June.Saturday

No events
Find events by location, from west to east:
Pittsfield (RHABC): 3rd Tuesday
West Springfield (RHAGS): 2nd Thursday
Southbridge (SWCLA): 1st Monday
Worcester (WPOA): 2nd Wednesday
Fitchburg (NWCLA): 2nd Thursday
Marlborough (MWPOA): 2nd Tuesday
Waltham (CRRHA): 1st Wednesday
Cambridge: 3rd Tuesday
Technical note about purchasing:
Due to a technical limitation of our site, you will need to purchase tickets one at a time. After the first purchase additional tickets can be purchased with one click, without reentering your information.
If you have trouble purchasing online, mark your calendar and come pay at the door. If any event were to sell out we would send an email. Make sure you are on our mailing list and subscribed to updates about local events.
If you have any questions concerning events, please contact us at hello@masslandlords.net.