Massachusetts Landlord Tenant Laws
This part of the site is where we discuss current Landlord Tenant laws and regulations for Massachusetts as they stand today. (For proposed legislation, see our Housing Policy page.) This is a guide for DIY landlords. Remember to read the laws thoroughly as to avoid legal disputes, fines, and violations.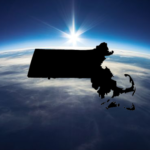 Click here for the summary of all COVID-19 Coronavirus Landlord-Tenant Laws and Regulations
Laws by Topic
Landlording is a highly regulated business.  Here are the major areas of Massachusetts landlord tenant law:
Buildings
Marijuana
Rental Agreements
Renter Relations and Problems
Tenant Screening
Tenant Relations
Tax Reform 2018

Full text of Trump Republican tax form passed December 22, 2017.
Here at MassLandlords.net we're interested in teaching and advocating appropriate changes to the law. Unlike all the tenant-facing sites out there, this site is written for landlords and policy makers.

So much of what's written online is written from a tenant's perspective.  It also behooves you to read through MassLegalHelp.org, in particular, their tactics page.  It's comprehensive, and it's a bit like reading the other team's playbook.

Laws by Chapter and Verse
The legislature works by drafting "bills". When passed they are referred to as "acts" of the legislature. Acts can create "statutes" or can delegate responsibility to create "regulations". The "statutes" are also known as the "Massachusetts General Laws" (MGL). The "regulations" created by government agencies are the Code of Massachusetts Regulation (CMR). Regulations and statutes have equal power and enforceability, although the wording of regulations was never voted on.

To view all of this presentation, you must be logged-in and a member in good standing.

Log in or join today and gain access all presentations and videos

MassLandlords is a nonprofit dedicated to helping owners rent their property. Presenters are not necessarily vetted by MassLandlords. Although we try to offer the best possible advice, we recommend you consult an attorney or tax accountant before you alter your business processes.

Slides are available only for members in good standing who are logged in.

Click here to watch the latest MassLandlords Business Update.

This is part of our Statewide Rental Real Estate Networking and Training series.
Past Presentations
Cases
The following may be interesting reading:
A Fee Too Far: Assisted Living Facilities Covered by Landlord-Tenant Law
Is an assisted living facility a lessor? No, said the judge in the March 2018 case of Ryan V. Mary Ann Morse Healthcare Corp. Yes, said the judge in the August 2018 case of Hennessy v. Brookdale Senior Living Communities, Inc., reiterating his decision in last year's case of Gowen v. Benchmark Senior Living, LLC.
In the Ryan case, Judge Christopher K. Barry-Smith ruled that by enacting a particular statute to regulate assisted living facilities (G.L. c.19D) the Legislature implicitly exempted them from landlord-tenant law. Therefore, the facilities are not covered by G.L. c.186, §15B(1)(b), the provision that spells out the exclusive list of items that landlords can require prospective tenants to pay at the start of a tenancy:
At or prior to the commencement of any tenancy, no lessor may require a tenant or prospective tenant to pay any amount in excess of the following:
 (i)       rent for the first full month of occupancy; and,
 (ii)      rent for the last full month of occupancy calculated at the same rate as the first month; and,
 (iii)     a security deposit equal to the first month's rent provided that such security deposit is deposited as required by subsection (3) and that the tenant is given the statement of condition as required by subsection (2); and,
 (iv)     the purchase and installation cost for a key and lock.
But in the Hennessy and Gowen decisions, Judge Kenneth W. Salinger reached the opposite conclusion. He ruled that when the Legislature enacted c.19D it expressly exempted assisted living facilities from some statutes, but G.L. c.186, §15B was not among those exemptions. So an assisted living facility is a "lessor." Therefore, at the outset of the tenancy it can only require residents to pay first and last months' rent, a security deposit, and the cost of installing a new lock and key. Demanding any additional payments would violate the statute.
In the Gowen case, Judge Salinger left open the possibility that facilities could charge a community fee for "services that are beyond the scope of a typical residential tenancy… without running afoul of §15B." In Hennessy, however, the plaintiff claimed that the facility used the community fee, at least in part, to prepare her apartment for occupancy.
According to reports in Massachusetts Lawyers Weekly, Brookdale Senior Living Communities (the defendant in the Hennessy case) will be taking the matter to the Appeals Court.  If the Appeals Court upholds Judge Salinger and decides that assisted living facilities are, like regular landlords, only allowed to require the charges listed in c. 186, §15B, and that any "community fees" that pay for services typically associated with residential tenancies are unlawful, the stage will be set for class-action suits.
Regardless of whether an appeal is filed, or whether assisted living facilities are properly lessors, the law itself may need to be amended. There are good economic reasons why an asset-rich, income-poor resident may wish to pay a higher percentage of their rental costs up-front. To the extent the law restricts freedom of payment, it restricts the diversity of housing available and diminishes the freedom and dignity of the people it means to protect.
We will report on any appeal if it develops.
Obligatory Disclaimer
The content and materials provided on this site are meant to be for educational and informational purposes only.  Nothing on this site is meant to act as legal advice or create an attorney-client relationship.  Much of the content is provided by third-parties and is not vetted by MassLandlords.net.  We advise you contact an attorney.
Think of this section as "one landlord talking to another."
Get Involved
The best thing you can do is to join MassLandlords.net as a digital member or join one of your local organizations.  If you want to contact your state reps or senators individually, you can find their contact information here (search by your zip code at right).
Landlord-Tenant Laws are Tough
Membership is easy. Members get all the help they need to build and sustain a rental business in Massachusetts.