Massachusetts Landlord Tenant Laws
This part of the site is where we discuss current Landlord Tenant laws and regulations for Massachusetts as they stand today. This is a guide for DIY landlords. Remember to read the laws thoroughly as to avoid legal disputes, fines, and violations.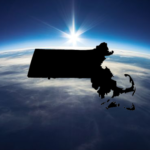 cha
Laws by Topic
Landlording is a highly regulated business.  Here are the major areas of Massachusetts landlord tenant law:
Here at MassLandlords.net we're interested in teaching and advocating appropriate changes to the law. Unlike all the tenant-facing sites out there, this site is written for landlords and policy makers.

So much of what's written online is written from a tenant's perspective.  It also behooves you to read through MassLegalHelp.org, in particular, their tactics page.  It's comprehensive, and it's a bit like reading the other team's playbook.

Laws by Chapter and Verse
The legislature works by drafting "bills". When passed they are referred to as "acts" of the legislature. Acts can create "statutes" or can delegate responsibility to create "regulations". The "statutes" are also known as the "Massachusetts General Laws" (MGL). The "regulations" created by government agencies are the Code of Massachusetts Regulation (CMR). Regulations and statutes have equal power and enforceability, although the wording of regulations was never voted on.
Cases
The following may be interesting reading:
Obligatory Disclaimer
The content and materials provided on this site are meant to be for educational and informational purposes only.  Nothing on this site is meant to act as legal advice or create an attorney-client relationship.  Much of the content is provided by third-parties and is not vetted by MassLandlords.net.  We advise you contact an attorney.
Think of this section as "one landlord talking to another."
Get Involved
The best thing you can do is to join MassLandlords.net as a digital member or join one of your local organizations.  If you want to contact your state reps or senators individually, you can find their contact information here (search by your zip code at right).