Become a Property Rights Supporter!
Members who contribute voluntary extra dues are the sole support for our policy work.
Monthly Donation Levels
| | Working Together Circle | Working Together Club | Owners Club | Owners Cooperative |
| --- | --- | --- | --- | --- |
| Feel good by helping other owners | ✓ | ✓ | ✓ | ✓ |
| Ribbon for nametag at events | ✓ | ✓ | ✓ | ✓ |
| MassLandlords office mugs | | ✓ | ✓ | ✓ |
| Special recognition in the newsletter | | | ✓ | ✓ |
| Early versions of bill text | | | ✓ | ✓ |
| Complementary participation in annual policy summit | | | ✓ | ✓ |
| If desired, public appreciation in newsletter and at events with name, company name, and/or logo | | | ✓ | ✓ |
| | $10 | $20.25 | $50 | $100 |
| | Sign Up | Sign Up | Sign Up | Sign Up |
Other ways to donate:
Mail a check payable to "MassLandlords" memo "Property Rights" to MassLandlords, Inc. Payments, PO Box 844570, Boston, MA 02284-4570.
Complete our ACH authorization form aka "Legislator Pink Slip" and return it to MassLandlords, Inc. HQ, 1 Broadway, Floor 14, Cambridge, MA 02142-1187:

Use any tender at an upcoming event.
Reasons to sign up now rather than later:
We are working behind the scenes to make sure that rent control and right of first refusal are not recommended out of committee. That hearing was January 14, 2020.
We are drafting a good governance package to offer alternatives to eviction sealing and right to counsel. That hearing was July 16, 2019.
We have filed our own legislation for the 2019 - 2020 legislative session. We filed five bills that need professional support in the legislature, primarily:

Late fees can be charged after only 10 days, instead of the current 30.
Mandatory rent escrow: During eviction, if a renter manufacturers habitability counterclaims, they will have to escrow rent.
Security deposits: Good faith security deposit errors will not result in triple damages.
Joining now helps us build a history that can be leveraged with partner attorneys during an emergency. For instance, when we add up all the work we need to pay for before the next hearing, we can't afford to pay it in-full up-front. All of our work is paid over time from PRS proceeds.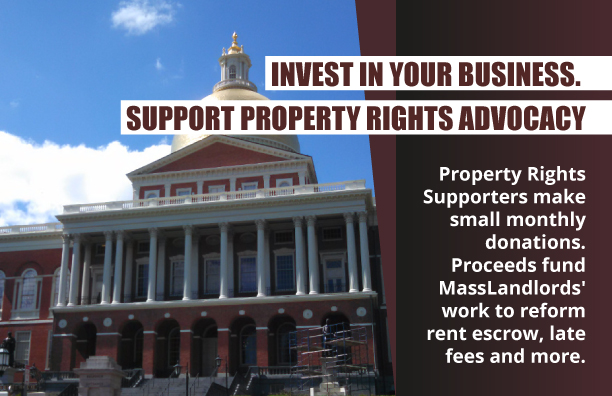 MassLandlords exists to help owners rent their property, and to advocate for better housing laws. Since we launched in February 2014, we have made enormous progress building the foundation. We need every member to help us start dusting off the cobwebs of Massachusetts housing law.

Anyone can contribute whether a member or not.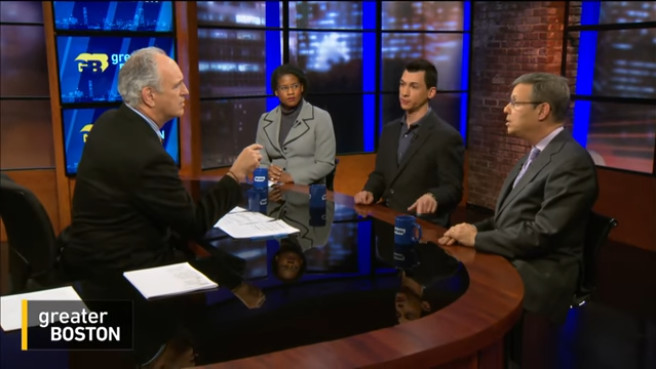 MassLandlords Executive Director was on WGBH Greater Boston December 7, 2016 to debate the City of Boston and the Metropolitan Area Planning Council on Just Cause Eviction Rent Control. Evaluate whether MassLandlords did a good job representing you, watch the episode.
"If the City of Boston wants to petition the legislature for something, we should petition for zoning reform, [not rent control]."

-Executive Director Douglas Quattrochi on WGBH Greater Boston
The MassLandlords Policy Agenda
We want to be a voice of balanced reason in the Commonwealth. For too long, landlords and tenants have been at loggerheads on so many issues. MassLandlords is a centrist, pragmatic organization. Our mission is literally to "create better rental housing in Massachusetts." We hope this is a mission that everyone can get behind, left or right, Democrat or Republican.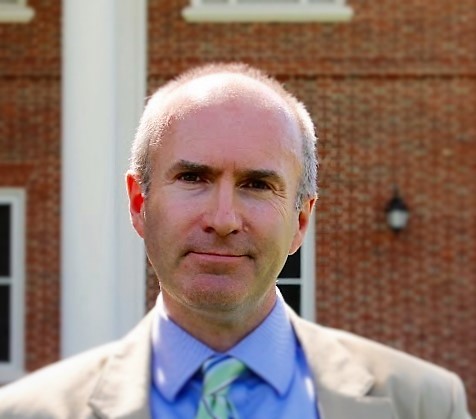 The first hire for the MassLandlords policy team is Attorney Peter Vickery, our Legislative Affairs Counsel. Peter is both a practicing attorney and a former elected official, having won a seat to the Governor's Council in 2004. He is polished and intelligent, and has already contributed an amicus brief and two novel bills.
"Politics is the art of the possible. At MassLandlords our goal is to find what's possible, move it from possible to probable, and from probable to certain."

Peter Vickery, Legislative Affairs Counsel
Our policy page goes in depth into many issues. Here is a short list of what we aim to accomplish:
Oppose the return of rent control in any form, including "Just Cause Eviction."
Oppose "tenant right of first refusal" modeled after the Washington D.C. Tenant Opportunity to Purchase Act (TOPA).
Require the mandatory escrow of rent to prevent the "free rent trick", while preserving tenants' rights against slumlords.
Increase the lead paint credit, which inflation has eroded away to nothing, while continuing to eliminate lead as a hazard in the Commonwealth.
Allow landlords to charge a reasonable late fee like every other industry and every other state, while helping low-income tenants avoid eviction.
Clean up the security deposit law which causes triple damages and reverses evictions, without returning to the days when landlords could steal these deposits with impunity.
Reform the move-and-store law, which is three times more onerous to Massachusetts landlords than the next nearest state, while ensuring that no one's valuable or sentimental possessions are damaged or lost.
Free up zoning regulations to let landlords run their businesses and create safe housing.
Help the homeless to find real homes while protecting landlords and reducing the Commonwealth's $200 million annual expenditure on emergency assistance.
and so much more!
As of October 2018, the membership's most important, highest consensus item was opposing just cause eviction rent control, with mandatory rent escrow and tenant right of first refusal making the top three. (We will update this #1 priority as survey data changes.)
Vote with your Dollars
Hundreds of millions of dollars a year are spent on tenant advocacy. Did you know that MetroHousing Boston alone has a budget of $158 million annually? With the exception of a few times in the past, like the first lead paint laws and rent control, landlords have never raised enough to counter-balance these voices on Beacon Hill. Should we get money out of politics? Yes! But are we there today? No. Help us be the voice of even-handed reason by supporting us each month.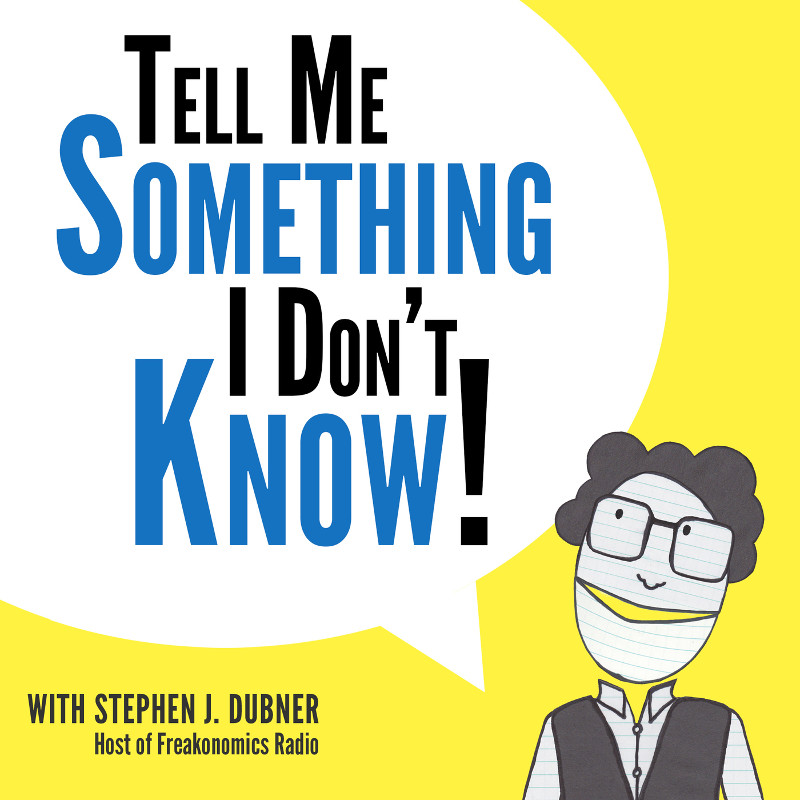 MassLandlords Executive Director Doug Quattrochi was on Tell Me Something I Don't Know, a nationally syndicated podcast hosted by Stephen Dubner of Freakonomics. Listen here.
"In MA we spend $3,000 to shelter one family just one month, and the average stay in shelter is close to a year. If you use government money that would otherwise go to shelter and instead offer landlords a financial guarantee to cover unpaid rent, property damage, and attorneys fees, [we can very efficiently help many more homeless people find long-term homes]."

-Executive Director Douglas Quattrochi on TMSIDK
Property Rights Supporter funds are budgeted specifically for actions that contribute to lobbying for or against specific bills and, if MassLandlords deems it necessary, for or against candidates for office. We will follow all required laws, including lobbyist registration, tax accounting, and standards of behavior for gifts, meetings, and open dealing.
Specific fundraising needs:
Additional staff hours for attorneys and legislative aides to study, write, meet, and testify.
Purchase or develop software to activate members for local town hearings and meetings with representatives and senators.
Purchase or develop software to track municipal and state bills and regulations.
Lease a desk space near the State House.
MassLandlords is democratically governed by members, who set priorities through our Public Policy Priorities Survey.
100% Tax-Deductible
As a service to members, you can deduct the full amount of your contribution on your tax return as a business expense. MassLandlords will pay state and federal taxes at the statutory rates (e.g., 35%) on any donated amount that gets used for lobbying. If we don't lobby, or if we use the funds to build up our infrastructure, then we will pay no tax. It doesn't matter to your taxes. You will be able to deduct 100%. You can watch our progress on publicly available Form 990.
As of December 2016, our tax accountant was Moody-Famiglietti and Andronico. Because we have elected to pay tax at the highest rates on actual amounts lobbied, your contributions will be fully deductible on your returns.
---
Note that although we identify appearances on WGBH and Tell Me Something I Don't Know, neither of these organizations has endorsed MassLandlords or our policy objectives beyond permitting us the appearance.