Buy Tickets for Upcoming Real Estate Events
Buy tickets for rental real estate networking and training.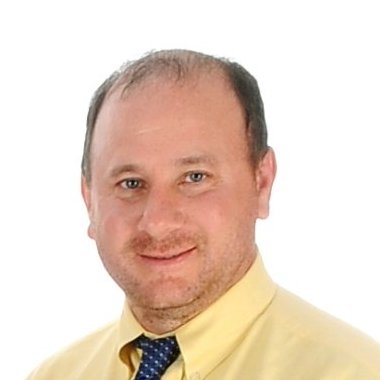 "I have three buildings which were financed by Masslandlords members I met at events. They are all holding first position mortgages with great rates and a small down payment. The connections I have made over the years have literally been priceless."
Russell Sabadosa, East Longmeadow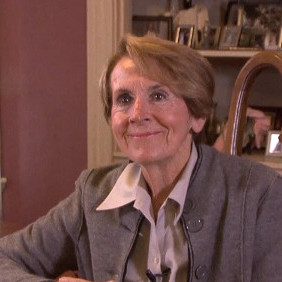 On the value of events: "The cheapest way to learn is from someone else's mistakes."
Jane Gasek, Worcester
Open to the public! Membership is not required.
You are not logged in. Purchase any non-member ticket to create an account. Or
log in to your account
for member tickets.
Early bird pricing available until noon seven days prior.
Sun

Mon

Tue

Wed

Thu

Fri

Sat

October

October

October

October

1

2

3

4

5

Southbridge: Monday 11/5: Speaker and Networking

153 Chestnut St. Southbridge, MA 01550

153 Chestnut St. Southbridge, MA 01550

https://masslandlords.net/event-web/southbridge-2018-11-05/2018-11-05/

Our monthly training and networking event will be held on the first Monday of the month. Speaker details are TBD but you can be sure of great conversation and small group discussion.

The SWCLA Meets at the Southbridge Community Center fka Casaubon Senior Center

Monday, November 5

SWCLA Meeting Agenda

7:00p MassLandlords Business Update
7:10p Guest Speaker
7:45p Pizza break
8:00p Meeting wrap-up
8:30p Networking

Location

Southbridge Community Center (aka Casaubon Senior Center)
153 Chestnut St.
Southbridge, MA 01550

Food

Pricing

Open to the public for your first time! Membership not required for your first time.

Members are admitted for free
General public free the first time, then pay $50/yr for membership.

This event is operated by volunteers.

v1

6

7

Waltham Wed Nov 7: Shur Law Group, a Google Five-Star Landlords-Only Attorney

380 Winter St, Waltham, MA 02451, USA

380 Winter St, Waltham, MA 02451, USA

https://masslandlords.net/event-web/waltham-2018-11-07/2018-11-07/

What happens when an attorney handles only landlord cases and no other matters? That attorney becomes a super-expert in helping landlords.
Come hear from local notable Attorney Inessa Shur, of Shur Law Group. Shur Law Group has been rated five stars over 11 Google Reviews
(which is a lot of reviews for a landlord-tenant specialist and a very high rating for an attorney).
Attorney Shur is known and respected by opposing attorneys, judges, mediators and court personnel. She will be
presenting the top ten mistakes she sees owners make, sharing stories from the trenches, and taking questions from the audience.

Shur Law Group has been representing landlords exclusively for a decade. They practice in all housing courts in Massachusetts,
represent owners of one unit as well as national management companies, and represent market and subsidized tenancies. Attorney Shur
started her practice with a small business mindset, and is always aware of and working toward your bottom line. Shur Law Group has two offices:
one in Framingham and one in Brookline.

Attorney Inessa Shur, Shur Law Group

Have you seen our Leave Stuff, Take Stuff Table?

Market your business, pick up handouts, give away an old doorknob. Everything goes on our first-come, first-served display
table at all our events. Please bring business cards, brochures, coupons. And feel free to pick up your own uncollected marketing materials at the end.
Everything not claimed end-of-night may be chucked.

Wednesday, November 7th

Charles River Meeting Agenda

5:30pm Sign-in/Networking/Dinner

Networking draws from Waltham, Newton, Weston, Watertown, Wellesley, Wellesley Hills, Lincoln, Dover, Arlington, Belmont, and the western ends of Cambridge and Boston.

6:00pm Buffet Dinner by the Copper House Tavern
6:40pm Executive Director Doug Quattrochi with the MassLandlords Business Update

Member Minutes – Any member can have the mic for 60 seconds (introduce yourself, ask a question, share words of wisdom, etc.)

7:00pm Attorney Inessa Shur, Top Ten Mistakes and generous Q&A time
8:20pm Networking
9:00pm Doors Close

Location

Best Western Waltham
380 Winter St.
Waltham, MA 02451

Parking

There is ample parking in the lot around the Best Western and down the hill by the Copper House Tavern. Please enter through the main lobby and look for the MassLandlords signs.

Food

Hot buffet Dinner
Soda, Water, Coffee
Waitstaff will serve alcohol, just ask

*Dietary restrictions: purchase an early-bird ticket and email hello@masslandlords.net, we will accommodate you.

Pricing

Open to the public. Membership is not required!

After Early bird or at the door:

Public: $35.00
Members: $25.00

Early-bird ends seven days prior at 12pm:

Public: $30.00
Members: $20.00

v3

8

West Springfield Thu 11/8: Housing Court! Chief Justice Sullivan and More

1375 Elm St, West Springfield, MA 01089, USA

1375 Elm St, West Springfield, MA 01089, USA

https://masslandlords.net/event-web/west-springfield-2018-11-08/2018-11-08/

This month we'll be focusing on summary process (aka eviction). There will be much to discuss!

First, e-filing is now live. Is it faster? How does it work? We'll be able to learn as well as provide feedback to the housing court staff. Chief Justice
Tim Sullivan will be attending both to share and to learn.

Second, there's a new acting clerk magistrate following the retirement of Peter Montori. At a minimum we'll be talking about the transition
to the acting clerk magistrate and the process for selecting a new one. Acting Clerk Magistrate Sankar and Assistant Clerk Laura Fenn will be presenting.

Third and finally, it's a great opportunity for us to discuss the top mistakes owners make so that we can correct and avoid these issues. Our Housing Court
staff will be addressing common mistakes they see owners make and how we can avoid them.

Western Division of the Housing Court

Chief Justice Sullivan will be one of several speakers

Thursday, November 8th

RHAGS Meeting Agenda

5:30pm Sign-in and Networking

Cash bar
Networking draws from Springfield, West Springfield, Holyoke, Chicopee, Ludlow, Wilbraham, East Longmeadow, Longmeadow, Agawam, Southwick, Southampton, Easthampton, Northampton, Westhampton, Hadley, South Hadley, Granby, Amherst, Belchertown, Ware, Palmer, Warren, Monson, and Hampden.

6:00pm Buffet dinner
6:40pm State-wide Business Update and Member Minutes
7:00pm Local Updates
7:05pm Legal Update
7:10pm Housing Court!
8:30pm Networking
9:00pm Doors Close

Location

Springfield Country Club
1375 Elm St
West Springfield, MA 01089

Food

Hot buffet dinner, incl. salad and rolls
Cash bar
Hot Coffee & Tea
Dessert (cookies, brownies, and blondies)

*Dietary restrictions: purchase an early-bird ticket and email hello@masslandlords.net, we will accommodate you.

Pricing

Open to the public. Non-members always welcome!

Door:

Public: $41.00
Members: $31.00

Early bird, reserve seven days prior by 12pm:

Public: $36.00
Members: $26.00

v3

Fitchburg Thu 11/8: Training and Networking

830-1490 Westminster St, Fitchburg, MA 01420, USA

830-1490 Westminster St, Fitchburg, MA 01420, USA

https://masslandlords.net/event-web/fitchburg-2018-11-08/2018-11-08/

Northern Worcester County Landlord Association proudly presents a night of building code
and regulations presented by Leominster Building Inspector, Peter Niall.

Join us on November 8th at Montachusett Regional Vocational Technical School in Fitchburg MA.
Come out and join us for an open forum to discuss new code regulations and compliance that are affecting all Massachusetts Landlords.
Learn more about what has changed ion the code books, what is about to change, and when this all will affect you as a rental property owner.
As always, our members are encouraged to ask questions in our Q &
A session during the presentation to make the evening even more beneficial for our NWCLA members and landlords.

November is also "New Member November"! This is a special night we are hosting where we invite our members to introduce other
landlords and property owners they know to come out and try out a meeting for free. For that one night in November, we will waive the
guest fee, but you must be a guest of a member in good standing to participate. NWCLA members, bring your landlord friends, earn
some NWCLA bucks, and increase your chances to win a free year's basic membership by winning our Annual Membership Drive Contest
at our NWCLA Christmas party on December 6th. See you there!

Our Events are Held at Monty Tech

Thursday, November 8th

NWCLA Meeting Agenda

Visit nwcla.com for any last-minute updates or changes.

6:45pm Dinner and Networking

Networking draws from Fitchburg, Leominster, Lunenburg, Townsend, Ashby, Ashburnham, Westminster, Gardner, Princeton, Sterling,
Lancaster, Shirley, Groton, Pepperell, Winchendon, Templeton, and Hubbardston.

7:00pm Presentations

Location

Montachusett Regional Vocational Technical School (Monty Tech)
1050 Westminster Street
Fitchburg, MA 01420

Parking

There is ample free parking beside the school. Do not park along the fence where the busses park. Do not park in
any of the handicap spots unless you have the proper handicap parking sticker.

Food

Dinner by Happy Jack's Cantina Grille from N. Main St. in Leominster.

Pricing

Membership not required! Open to the public.

Early-bird ends seven days prior @ 12pm:

Public and Members other than NWCLA: $15 (guest fee waived this month only for first-time attendees)
MassLandlords.net/NWCLA members: pay annual dues, then free

After Early bird or at the door:

Public and Members other than NWCLA: $20 (guest fee waived this month only for first-time attendees)
MassLandlords.net/NWCLA members: pay annual dues, then free

This event is operated by volunteers.

v2

9

10

11

12

13

Marlborough Tue 11/13: Tenant Screening

1 Muddy Ln, Marlborough, MA 01752, USA

1 Muddy Ln, Marlborough, MA 01752, USA

https://masslandlords.net/event-web/marlborough-2018-11-13/2018-11-13/

This month we'll have Brian Lucier of Belaire Property Management share his best tips and tricks on tenant screening.
His presentation is called "Dancing through the Landmines: A Property Manager's Guide to Tenant Screening Without Getting Blown to Bits."

Tenant screening is arguably the most important part of operating a rental property. Whether you're a full time or part-time landlord, you want to learn
how to screen well and get the best renters.

Belaire Property Management is highly rated both on Google reviews (4.7 stars over 13 reviews). They showcase over 30 testimonials on their site. Brian Lucier has presented at MassLandlords events
several times in the past and has received high scores. His presentations showcase his deep experience and sense of humor.

Brian Lucier

Belaire Property Management

Tuesday, November 13th

MetroWest Property Owners Association Meeting Agenda

6:30pm Registration, socializing and dinner
7:00pm MassLandlords Business Update
7:15pm Program starts

Location

Marlborough Fish and Game
1 Muddy Ln

Marlborough, MA 01752

Food

Hot buffet
Beverages
Cookies

Pricing & RSVP

Open to the public! Membership is not required. *MWPOA Members* RSVP by emailing your full name to Laurel newlakeview@yahoo.com

MassLandlords.net/MWPOA Members pay $100 annual MWPOA dues and each meeting is free, just RSVP!
MassLandlords.net Members and general public: $5

This event is operated by volunteers.

v2

14

Worcester Wed 11/14: A Review of Productivity Tools, Interview with Dan Botwinik (One of our Most Experienced Guests Ever)

1 Skyline Dr, Worcester, MA 01605, USA

1 Skyline Dr, Worcester, MA 01605, USA

https://masslandlords.net/event-web/worcester-2018-11-14/2018-11-14/

Part I: A Review of Productivity Tools

In this part of the presentation, we'll moderate a series of five minute or less "member show-and-tell" segments sharing technology tools that
have saved time, money, or stress. What are people using for accounting? How are people reminding contractors to show up? What's the best way
to text all your renters? This and more.

This part of the presentation will be moderated by Rich Merlino, Worcester Emcee.

Part II: Interview with Dan Botwinik

Dan Botwinik of Cougar Capital Management has done it all from flipping to buy-and-hold, from duplexes to complexes,
from bootstrapping to doing deals. He has done condo conversion. He has built developments from scratch. He even once purchased hardwood floors direct
from the forest. No matter what you want to do in real estate, Dan is an expert at it.

We're going to start this interview talking about estimating and negotiating construction costs. Where it goes from there
we aren't sure, but we know you'll be glad to hear from this 500+ owner.

Deal structures/financing
Selecting contractors, negotiating contracts, lien releases, best practices, managing the project, what to do when things go wrong etc.
The expansion of Dan's business, including his team growth as he has scaled (at what point to bring on property managers, leasing agents, bookkeepers).
Landlording for his buy-and-hold

"If you have any interest in real estate at any level, you should move whatever mountain you need to move to get in the same room with this guy." -Rich Merlino, after his prep call with Dan

A Chaotic Review of Orderly Tools

Dan Botwinik of Cougar Capital Management

Have you seen our Leave Stuff, Take Stuff Table?

Market your business, pick up handouts, give away an old doorknob. Everything goes on our first-come, first-served display table at all our events. Please bring business cards, brochures, coupons. And feel free to pick up your own uncollected marketing materials at the end. Everything not claimed end-of-event may be chucked.

Wednesday, November 14th

Meeting Agenda

5:30pm Sign-in/Networking

Networking draws from Worcester, Shrewsbury, Millbury, Auburn, Leicester, Paxton, Holden, West Boylston, Boylston, Grafton, Upton, Northbridge, Sutton, Oxford, Charlton, Spencer, Oakham, Rutland, Princeton, Clinton, and Sterling.

6:15pm Buffet Dinner by The Vintage Grille
6:40pm MassLandlords Business Update and Member Minutes

Member Minutes – Any member can have the mic for 60 seconds (introduce yourself, ask a question, share words of wisdom, etc.)

7:00pm Rich Merlino Meeting Introduction
7:05pm A Chaotic Review of Orderly Tools
7:30pm Dan Botwinik
9:00pm Doors close

Location

Worcester Technical High School
1 Skyline Dr
Worcester, MA 01603

Parking

There is ample free parking in the first lot you see, in the covered garage to your left, on top of the garage (entrance further down road), and around the back of the school

Food

Cheese and crackers, sodas, water, coffee, decaf
Hot buffet dinner, incl. salad, rolls
Cookies, brownies, and/or blondies

*Dietary restrictions: purchase an early-bird ticket and email hello@masslandlords.net, we will accommodate you.

Pricing

Open to the public. Membership is not required!

Early-bird ends seven days prior @ 12pm:

Public: $24
Members: $14 (log in before you register or you will see the non-member price)
Premium Members: No charge and no need to register

After Early bird or at the door:

Public: $29
Members: $19
Premium Members: No charge and no need to register

This event is operated by MassLandlords staff. Check in with your MassLandlords ID card.

v2

15

16

17

18

19

20

Cambridge Tues 11/20: The Tax Cut and Jobs Act of 2017

One Broadway, 1 Broadway, Cambridge, MA 02142, USA

One Broadway, 1 Broadway, Cambridge, MA 02142, USA

https://masslandlords.net/event-web/cambridge-2018-11-20/2018-11-20/

Are you familiar with the biggest changes to the tax code in forty years? Those who plan ahead save on their taxes. Come learn what the Tax Cut and Jobs Act of 2017 does for
real estate and small businesses.

Can you qualify for the real estate professional exemption?
Is your current S-Corp or LLC the right entity? Most importantly, how can we legally pay the least in taxes?
We'll be touching on depreciation, segregation studies, and recapture so that you can either DIY or better supervise your accountant.
We'll make reference to 1031 exchanges, which can save hundreds of thousands on sale.
And most important, we'll share what we know about the Tax Cut and Jobs Act of 2017 and its impact on our businesses.

This part of the presentation will be given by William Moore, CPA. Bill is a partner in BlumShapiro's tax department and covers construction, manufacturing, distribution, and professional services.

William Moore of BlumShapiro

Have you seen our Leave Stuff, Take Stuff Table?

Market your business, pick up handouts, give away an old doorknob. Everything goes on our first-come, first-served display table at all our events. Please bring business cards, brochures, coupons. And feel free to pick up your own uncollected marketing materials at the end. Everything not claimed end-of-night may be chucked.

Tuesday, November 20th

Cambridge Meeting Agenda

5:30pm Sign-in and Networking

Networking draws from Cambridge, Boston, Somerville, Arlington, Belmont, Watertown, and Malden.

6:00pm Buffet Dinner
6:40pm Executive Director Doug Quattrochi with the MassLandlords Business Update

Member Minutes – Any member can have the mic for 60 seconds (introduce yourself, ask a question, share words of wisdom, etc.)

7:00pm Tax Cut and Jobs Act
9:00pm Doors close

Location

Cambridge Innovation Center
1 Broadway (5th Floor)
Cambridge, MA 02142

ID required Upon entering One Broadway, you will need to check in with the lobby security. You'll just need to show your ID and let them know you're going to the MassLandlords event in the 5th floor Venture Cafe.

Accessing from the T

Exit the Kendall T stop on Main St.
Cross to the northeast side of Main St. with the Marriott and Chipotle and walk down the street away from Cambridge towards the Longfellow Bridge to Boston.
Cross through the plaza with the five-foot high metal globe; One Broadway is the building undergoing construction across the next street.
Cross over Broadway to arrive at One Broadway.

Parking

Accessible by T and highway. Parking available in several garages for weekend rates. See CIC Directions for details. Pilgrim Parking is $10 enter after 4pm, a two-minute walk from One Broadway, click here for details

Food

Buffet, incl. salad and rolls
Water, sodas
Cookies

*Dietary restrictions: purchase an early-bird ticket and email hello@masslandlords.net, we will accommodate you.

Pricing

Open to the public. Non-members always welcome!

Door:

Public: $29.00
Members: $19.00

Early-bird, reserve by seven days prior @ 12pm:

v3

Pittsfield Tue 11/20: Tax Cut and Jobs Act of 2017, Annual Elections

1331 North St, Pittsfield, MA 01201, USA

1331 North St, Pittsfield, MA 01201, USA

https://masslandlords.net/event-web/pittsfield-2018-11-20/2018-11-20/

Our monthly speaker and networking event will be held on the third Tuesday of the month.
We'll be having an accountant discuss the Tax Cut and Jobs Act of 2017.

We'll also be holding our annual elections. The slate was sent out via email.

Those unable to attend the election meeting can email rhabc99@gmail.com to request a ballot to return by mail.
Return mail-in ballots to RHABC PO
Box 2657 – Pittsfield, MA 01202. Ballots received after November 17, 2018 will be void. Proxy ballots will be void if the slate changes in any way on election night.

Our Events are Held at Zucchini's Restaurant in Pittsfield

Tuesday, November 20th

Berkshire County Meeting Agenda

6:00pm Networking

Networking draws from Great Barrington, Lee, Lenox, Stockbridge, Pittsfield, Lanesborough, Cheshire, New Ashford, Adams, North Adams, Clarksburg, Williamstown, Florida,
Savoy, Hancock, Dalton, Windsor, Hinsdale, Peru, Richmond, Washington, West Stockbridge, Becket, Tyringham, Alford, Otis, Monterey, Sandisfield, New Marlborough, Sheffield, Egremont, and Mount Washington.

6:30pm Dinner, reservation required
7:00pm Speaker

Location

Zucchini's Restaurant (lower level)
1331 North Street
Pittsfield, MA 01201

Parking

There is ample free parking behind the restaurant

Food

Pricing

Membership not required! General public can come free for your first time.

No dinner: just show up
Dinner, typically around $22, text Rick at 413-822-8852, call 413-822-8252, or email RHABC99@gmail.com

This event is operated by volunteers.

v2

Advertisement

Advertisement

Advertisement