The Certified Massachusetts Landlord™: Quality Assurance through Voluntary Certification
MassLandlords certification is the best way to demonstrate your professional landlording credentials to Massachusetts renters and to your community.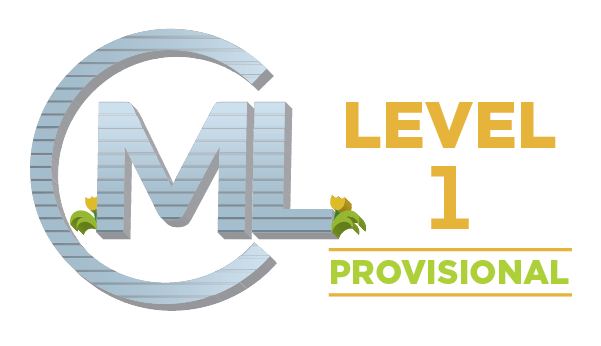 Introduction to the Certified Massachusetts Landlord™
Wouldn't you like prospective tenants to know that you're a great landlord? Great landlords want great tenants, so as a MassLandlords member – and, therefore, by definition, a landlord with more than the average level of attention to your business – you should be able to rely on the so-called law of attraction: "like attracts like." The problem historically is that third parties do not vouch for or certify housing providers, so renters have no way of knowing who's who. To address that problem and to help like attract like, we have created the Certified Massachusetts Landlord™, a system of voluntary certification (not to be confused with licensing).
View/Start Certification Requirements
Look Up a Certified Massachusetts Landlord™
| Example Level | Meaning |
| --- | --- |
| cML Level One™ Provisional | A commitment to use MassLandlords "Best Practices"; must become Level Two within 18 months (Available Now) |
| cML Level Two™ 2020 | A passing score on our exam; year of exam shown (Coming January March 2020 after we flatten the curve) |
| cML Level Three™ 2020 - 2024 | Ten hours of continuing education credit over the last 12 months rolling; year of test and current year (Coming January March 2020 after we flatten the curve) |
In a nutshell, since Fall 2019, members have been able to choose to agree to certain best practices, becoming certified by MassLandlords provisionally. The second and third levels of non-provisional certification involve passing an online test of legal competence and attending continuing education events. We showcase professional profiles of certified landlords on our publicly searchable site.
When would-be renters see that you have been certified through MassLandlords, they can count on high standards and best practices. By jumping through the certification hoops, certified landlords may even be at less risk of costly litigation. Our program helps demonstrate that in this already highly regulated area of economic activity, lawmakers do not need to pass yet more laws for landlords to comply with.
This is something of a first. True, the National Apartment Association (whose local affiliate is the Rental Housing Association of the Greater Boston Real Estate Board) offers a variety of courses and credentials. But so far as we know, after searching the US Department of Labor's Certification Finder database, the MassLandlords voluntary certification program for rental-property owners and managers is the first state-based system in the country, one tailored to the unique legal landscape of Massachusetts.
Correcting Information Failure
MassLandlords members invest their time, money, and other valuable resources in achieving and maintaining high standards (e.g. by attending our Crash Courses and networking and training events) and would benefit from a simple way of making consumers aware of the fact. Prospective tenants searching for the best landlords need this kind of information to help them make a wise choice. Otherwise the landlord-tenant market suffers from a phenomenon known as "information failure," which occurs when one party to a transaction does not know enough to make an optimal decision.
There are a few different ways to address the phenomenon of information failure. One way is through licensing; another is via voluntary certification.
Better than Licensing
Many occupations in Massachusetts (e.g. real-estate brokers) are regulated by state government. Others (e.g. mediators) are not. Certainly, for a mediator's work to have the benefit of confidentiality and not be used in court proceedings the mediator must have completed 30 hours of training with an approved mediators' organization, have four years of professional experience or be "accountable to a dispute resolution organization." But this confidentiality stricture aside, you can just declare yourself a mediator and hang out your shingle.
In contrast, to become a real estate broker you have to pay $500.00 to sit an exam to obtain a license and, to remain licensed, complete six hours of continuing education every year.
Nationwide, approximately 30% of workers are in jobs that require a license. Here in Massachusetts, the Division of Professional Licensure regulates no fewer than 167 trades and professions. We do not want to make it 168.
The rental-property business is already hedged in by thicket of statutes, rules, and caselaw. Licensure by the state would only increase costs and decrease profit margins. So rather than licensing we are aiming for a system of voluntary certification that assures high standards through regular reviews and continuing education without the bureaucracy, expense, and inflexibility of a government agency.
Readers may be familiar with the Better Business Bureau (BBB), whose members commit to abiding by the organization's eight Standards for Trust and agree to monitoring for compliance.
Although the Certified Massachusetts Landlord™ program will feature high standards and regular monitoring, we are not modeling it on the BBB, whose fee-based dispute-resolution component makes some business owners leery. Instead our program will be more like that of industry-specific organizations such as the New Hampshire Landscaping Association, which requires work experience, an exam, and continuing education, and the Institute for Advertising Ethics (IAE), which provides certification for advertisers who subscribe to the Institute's nine principles and practices.
In some ways our certification resembles the optional program the IRS established for professional employer organizations (PEOs). Qualifying PEOs that opt in by paying a high bond and subjecting themselves to annual IRS audits are allowed to provide their customers with more tax-related services than they would otherwise, e.g. becoming completely legally liable for the customer's withholding, reporting, and payment responsibilities, so as to give their customers greater peace of mind.
Don't worry: MassLandlords' certification does not involve supervision by the IRS! But we like the core idea of rewarding business owners who allow vetting to ensure that they are abiding by high professional standards.
To make the Certified Massachusetts Landlord™ program more useful to members and the public alike, our program includes or will soon include the following features: three tiers of certification with digital decals and lapel pins, plus, for members who elect to make themselves visible online, a publicly searchable directory.
Ensuring Value: What a Certified Massachusetts Landlord™ Will Do
In order for the public to trust that our program reflects and embodies genuinely high standards, we need to protect the brand. That means adopting some aspects of the franchise approach.
With a famous brand, you know what to expect. For example, franchisors Roto-Rooter, Subway, and the UPS Store (to name just three) all use binding agreements to ensure that the people who operate businesses using their name do not dilute the value of the trademark or tarnish the brand in any way. If one franchisee earns a bad reputation, this affects not only that individual company but all the other franchisees as well. Franchisors protect themselves and all their franchisees by spelling out thoroughly the thou-shalts and thou-shalt-nots, and the process for terminating the relationship in the event of a breach.
Because that contractual model has been proven to work well in a variety of commercial spheres, we use that core characteristic in our voluntary program. MassLandlords members who wish to apply to be a Certified Massachusetts Landlord™ must sign a contract.
To be cML Level One™, for instance, members must agree to implement a set of best practices. For instance, "I agree to inspect each unit at least annually and fix everything that's leaking or non-functioning." Not only is this a good thing to advertise, but also this is a good business practice. The levels are designed to be achievable and worthwhile.
cML Level Two™ will involve passing a multiple-choice exam. For instance, "A landlord has how long to return a security deposit after occupancy ends? a.) 14 days, b.) 30 days or one full rental period, c.) 30 days, or d.) until the repairs are complete." If you aren't sure, you can take our Crash Course, which will prepare you for the exam. (Or in this case, read to the end for the answer.)
cML Level Three™ will involve meeting continuing education requirements, ten hours per year including networking time. We can't guarantee networking time is well spent, but we know that we talk to one another, share plumber contact details, and talk about all manner of issues even outside of the formal presentation. Many of our members will greatly exceed Level 3 requirements for event attendance. And many of our event attendees are the most knowledgeable in the industry.
Brand enforcement is simple. If a certified member fails to stick to the contract for their level, MassLandlords will revoke that level of certification. The contract provides an opportunity to fix any problems before revocation, and will offer due process to make sure that nobody loses their certification without having had a fair and impartial hearing. But the bottom line – which is necessary to protect the value of the credential – is that non-compliance will lead to de-certification.
The program will remain voluntary. We hope all will choose to participate.
Certified Massachusetts Landlord™ Conclusion
Our voluntary certification program satisfies a clear demand from members for a way to advertise their high standards. The Board of Directors have approved the three-level certification described here, with the ability to add on additional levels in the future. Members across the Commonwealth have participated in the creation and approval of our best practices.
We continue to welcome member suggestions, especially on the set of best practices Level One landlords must now follow. These can be updated and amended as we need to. We are confident that with the benefit of your wisdom, certification will be an enduring and valuable service! And the Board of Directors are equally sure that this new initiative will greatly further our mission to create better rental housing and advocate for better laws.
(Oh, and the answer to our security deposit question? It's "c", 30 days!)
---
Certified Massachusetts Landlord™ FAQ's
What is certification?
The Certified Massachusetts Landlord™ (cML™) is a voluntary program for owners, managers, and housing providers to showcase their abilities. cML Level 1 Provisional™ consists of best practices owners and managers agree to follow.
Who can certify?
Certification is available to MassLandlords members in good standing who accurately report unit ownership or units under management.
The cML Level 2™ test of basic legal competence is available to all members even if a cML Level 1 Provisional™ designation previously lapsed.
When is certification available?
cML Level 1 Provisional™ became available in Fall 2019. The non-provisional cML Level 2™ and cML Level 3™ are expected May 2021.
How long does certification last?
cML Level 1 Provisional™ is good for 18 months. During that time, a housing provider who wishes to remain certified after 18 months must pass the test of basic legal competence to become cML Level 2™.
cML Level 2™ is permanent. Branding will and must reflect the year in which the exam was first passed, for instance "cML Level 2™ 2020".
cML Level 3™ requires ten hours of continuing education credit over the last 12 months rolling. As long as the cML Level 3™ criteria are met, cML Level 3™ branding can and will reflect both the year in which the Level 2 exam was passed as well as the current year. For instance, "cML Level 3™ 2020 – 2025."
Where is my certification visible?
Your certification is visible at your public professional profile and may be indexed by major search engines. Visit My Account to see or edit your profile.
Who cares if I'm certified?
Everyone!
Prospective tenants want to rent from a good landlord.
Lawmakers want to know that landlords generally are good.
Judges want to know whether the landlord before them is trying to do the right thing.
MassLandlords wants your membership to be meaningful and to help you succeed in your business or mission.
What does certification cost?
Certification is included in the price of membership dues, provided that you have truthfully disclosed your units owned or managed.
Why has MassLandlords developed this certification?
Certification benefits everyone:
Participating members can differentiate themselves in a crowded marketplace;
Renters who rent from a Certified Massachusetts Landlord™ can expect better rental housing;
Helping owners reach high standards fulfills our nonprofit mission to create better rental housing in Massachusetts; and
When we do our job well, there is less need for anyone to pass laws against housing providers.
How do I become certified?
Get started online:
View/Start Certification Requirements
Do webinars count towards cML Level Three continuing education credits?
Webinars are tracked for cML Level Three. Each hour attended is one hour of credit. Right now one ticket assumes one hour. Future webinars may have short comprehension exams before credit will be assigned.
To get credit for attending, visit MassLandlords.net/beep and enter your email. To get credit for the full event, give feedback and beep out simultaneously at MassLandlords.net/yellow.
Past Presentations
To view all of this presentation, you must be logged with webinar access.

MassLandlords is a nonprofit dedicated to helping owners rent their property. Presenters are not necessarily vetted by MassLandlords. Although we try to offer the best possible advice, we recommend you consult an attorney or tax accountant before you alter your business processes.

To view all of this presentation, you must be logged-in and a member in good standing.

Log in or join today and gain access all presentations and videos

MassLandlords is a nonprofit dedicated to helping owners rent their property. Presenters are not necessarily vetted by MassLandlords. Although we try to offer the best possible advice, we recommend you consult an attorney or tax accountant before you alter your business processes.

Slides are available only for members in good standing who are logged in.

Click here to watch the latest MassLandlords Business Update.

This is part of our Statewide Rental Real Estate Networking and Training series.

View the cML Level One™ Best Practices

The Level One Best Practices are public for all to see. Members can certify as Level One online after creating a professional profile.