Member Benefits and Annual Dues
| | All Memberships |
| --- | --- |
| Rental forms: Download a complete set of up-to-date rental forms (emotional support animal verifications, applications, leases, notices to quit, and more) | ✓ |
| Home Depot Savings: Save on average 7.5% at Home Depot stores and online, all departments including kitchen and bath, lumber, flooring, plumbing, paint and more. | ✓ |
| Service Provider Directory: Search for service providers or be listed as one (attorneys, snow removal, property managers, brokers, plumbers, electricians, and much more). | ✓ |
| Entity formation savings: Create LLC's or Inc's for a low, members-only fixed price via New Leaf Legal. | ✓ |
| Rent collection: Save time and get paid faster with RentHelper, a virtual office manager for one-fifth the cost of credit cards (free trial). | ✓ |
| Videos, analysis, and spreadsheets: Watch past events, learn about the laws, and access spreadsheets you can build on like our heat pump vs. furnace calculator. | ✓ |
| Newsletter: In-depth news, tips and tricks emailed monthly. | ✓ |
| Message boards and Facebook group: 24/7 access to Massachusetts landlords for advice and/or to contribute your professional expertise. | ✓ |
| Credit screening discount: Save on SmartScreen credit reports. | ✓ |
| Events: Networking and education at events accessible state-wide. | Member price |
| Legal standing to vote in either statewide or local MassLandlords elections, serve on boards, and be represented in policy discussions with local and state officials. | ✓ |
| Helpline for one-on-one landlording advice and legal information (available for purchase hourly as-needed or prepaid for a year). | Add On |
| Search eviction records by address for rental real estate due diligence or to cross-check your tenant screening. | ✓ |
| The Certified Massachusetts Landlord™ Add an optional Massachusetts-specific professional certification to any membership. (Requires "Units owned or managed" entered under "Calculate" below.) | ✓ |
Dues will increase soon
On or just after November 15, depending on when our systems are ready, dues will increase. Dues will remain affordable, but now is probably a better time to sign up than later. We will remove this message when the new prices take effect.
Benefits of Membership
MassLandlords membership is open to owners and managers of residential rental real estate in Massachusetts, and industry service providers. You can join whether or not you own units.
Benefit: Massachusetts-Compliant Rental Forms
Almost everything: rental applications, leases, month-to-month agreements, notices to quit, security deposit returns, and much, much more. (No management agreements, no default contractor contracts, no barcoded court forms.)
Downloadable PDF and MS Word formats.
Updated at least annually based on new court interpretations.
Benefit: Home Depot Savings
Last year MassLandlords members spent over $1 million and saved almost $80,000, an average savings of 7.5%. Savings apply to all departments including kitchen and bath, lumber, flooring and wall coverings, plumbing, paint, hardware, garden/seasonal, building materials, millwork, and electrical. Savings vary over time and by product. You may save more or less than 7.5%, or you may save nothing on any given purchase. Last year's records: $1,166 saved on $11,880 of flooring; 99% saved on $3.96 of work gloves.
MassLandlords has designated regional sales rep who can arrange free delivery and bulk discounts on orders of $1,000 or $8,000 at a time.
Two percent of our collective spend goes back to MassLandlords to fund our work.
Benefit: Service Provider Directory
Our provider directory has over 800 mostly unlisted "hidden treasures" for handy people and other local contractors.
We have a state-wide network of attorney recommendations.
Search the directory for rental businesses like yours to find the best match.
Benefit: Entity Formation Savings
Members get reduced rate, fixed price LLC's and Inc's.
Trusts and asset protection strategies discussed for no charge.
New Leaf Legal based in Cambridge works remotely across Massachusetts.
Benefit: Free Trial to Collect Checks Online
"Rent is due" done right. Virtual office manager texts with tenants to schedule online rent collection.
Evictions avoided, late payers start paying as agreed.
Members get a free trial for their first tenant.
Benefit: Videos and Members-only Resources
Can't make an event? All of our topics rotate through the Worcester location, where our videographer records meetings for viewing on your own schedule.
Over four years of videos and counting.
Benefit: Incredible Newsletter
Beautiful, intelligent, insightful.
Read online for free, or add a full color glossy print subscription for $60/yr, 50% off the cover price.
Written by attorneys and expert landlords.
Benefit: Message Boards
Find us on Facebook or Google Groups for local and state-wide conversations.
Message boards are monitored by MassLandlords staff for responsiveness and correctness.
Benefit: Credit Screening Coupons
Save on real credit scores and actual trade histories with ClearScreening SmartScreen.
No on-site visit required.
Benefit: Amazing Networking and Training Events
Screened and vetted speakers cover topics that matter to your bottom line.
No sales pitch, guaranteed.
Evening event ticket prices comes with dinner, all dietary restrictions satisfied.
Benefit: Defense Fund
Limited interest-free loans to cover attorney fees if the state is making you bankrupt.
Applies only if you and your case meet eligibility criteria.
Must be a member in good standing for two years or more.
Benefit: Policy Advocacy
Members choose which bills and ordinances to support or oppose.
MassLandlords is your advocate at the city, state, and federal level.
We attend hearings, file bills, and litigate cases.
Benefit: Helpline
One-on-one legal information and business advice from non-attorney landlords and mediators. Referrals to attorneys state-wide.
Time can be purchased hourly or prepaid for an entire year.
We specialize in rent increases, termination of tenancies and eviction, landlord rights and responsibilities, and everything that might cause sleepless nights.
Benefit: Search eviction records by address
All Housing Court, District Court, and Boston Municipal Court cases read weekly.
Docket numbers guide deeper research at the MassCourts official site.
Find turnkey or turnaround opportunities.
Benefit: The Certified Massachusetts Landlord™
Add an optional Massachusetts-specific professional certification to any membership.
Guidance for new and prospective owners, managers, and investors.
Brand recognition for experienced operators.
About MassLandlords
You can trust the information provided on MassLandlords. Our thousands of member businesses and attorneys have combined eons of experience actively working in Massachusetts rental real estate and actively tell us what to update and where. MassLandlords was initially launched in 2014 by the Worcester Property Owners Association, one of the oldest non-profit landlord organizations in the state.
Our mission is to create better rental housing by helping new, prospective, and current owners run profitable, compliant, quality businesses.
We are a non-profit 501(c)6 trade association.
Tax Deductible
Always check with your accountant, but generally our dues are 100% tax-deductible as a business expense on your Schedule E.
When we use any of your dues for lobbying, we account for it carefully and pay a federal proxy tax on that amount. This means your dues are 100% deductible even when used for lobbying.
Testimonials: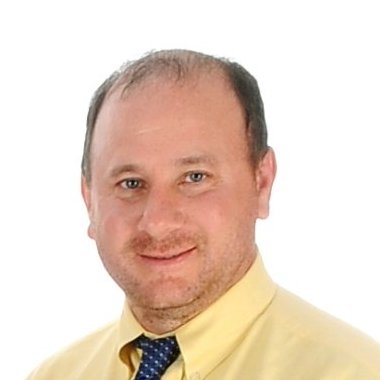 "I have three buildings which were financed by Masslandlords members I met at events. They are all holding first position mortgages with great rates and a small down payment. The connections I have made over the years have literally been priceless."
Russell Sabadosa, East Longmeadow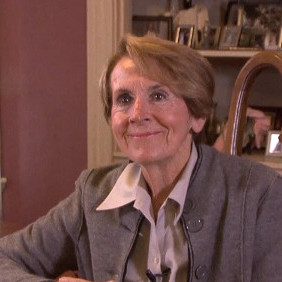 On the value of events: "The cheapest way to learn is from someone else's mistakes."
Jane Gasek, Worcester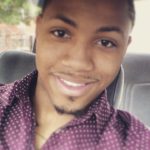 "I simply wanted to reach out and express just how happy I am to have attended the landlording crash course instructed by Doug. The presentation and delivery of the information was flawless and I certainly have walked away with a greater understanding of the intricacies that govern being an above average landlord/manager. I hope MassLandlords continues to provide its members and the Worcester communities with resources that will further advance its development. Keep up the great work and thank you again!" – Michael Murray (Worcester Crash Course 7/17)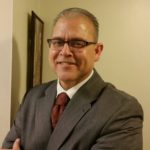 "Mr. Quattrochi presented the course in a comprehensive and easy to follow step-by-step format. His PowerPoint presentation was provided to us, in a binder, as part of the course, and I took notes right on the pages. I find this part to be an effective tool because I can refer to it anytime I need to follow procedure. There's more to it, but for a fun day, I personally, recommend this course to anyone in the Real Estate landlording/investing business, beginners in this profession as well as experience professionals." – Edwin Rivera (Springfield Crash Course 10/16)
"My previous tenant left a lot of trash in my neighbor's yard when she moved out.  The neighbor threw back all the trash to my property.  I texted her [my former tenant] and mentioned I will put her name on the [MassLandlords.net] forum. She responded to my text and she said she would try to clean it up ASAP but I didn't believe it. Yesterday I went there to check and all the trash was gone!" -Hoang
"I got a new heating system [for free] using a program I heard about at a meeting." -Phil
"You can never get enough education as a member...we are all in the similar boat and i'm not sure if it is good for anyone to think 20 plus year veterans have a magic bullet...they are in court frequently as they are human...education, education.." -Peter
"I just reread the article. Criminal background only covers 46 states [not Mass]. I had no idea.  Thank you. So important. I really appreciate you making us aware of this." -Elaine
"Thank you sooooo much for the referral. I've been comforted by [landlord] Jane's words of wisdom 'the 1st eviction is the hardest'. The thought of paying them ... to move out is sickening yet made me realize I really need legal help." -Karen
"The website, in a word, is GREAT!! A very professional appearance with intuitive links to information pertinent to landlord issues." -Ron
"I did not know Mass Landlords existed! Now I am a big fan. Thank you for the partnership, thank you for the forms and information and thank you for the access to other landlords etc." -Phill
"The brochure [newsletter] was actually fabulous. The amount of information!" -Bill
"I have personally meet Doug [the Executive Director] on several occasions and have exchanged countless emails and phone calls building a high level of trust on our [landlords'] common goals and interests." -Russell
"Thank the organization and you for making these wonderful forms available!" -Gary
"Just wanted to thank you for the fantastic job you guys are doing."  -Jim
"Thanks for sending the link to the forms.  What a great resource!" -Yvonne
"I only have a 3 decker and I live in one of those units. But I like to support the organization with my membership and I also read your newsletters with scrutiny to keep myself out of trouble. ;-)" -Joan
"Thank you thank you thank you :-)" [RE: help from message board with tenant dispute] -Alejandra
"Well, now that I shoveled my flat(ish) roof, I'm not sure my sore back is thanking you.. 🙂 But seriously - I appreciate the push [the message board alert]. I didn't watch the weather so didn't know about the upcoming issues [rain after heavy snow]. I can sleep well tonight knowing the tenants and the building is safe. Thanks again." -Scott
"I always enjoy my time with the WPOA [MassLandlords.net/Worcester]." - Brian (service provider)
"I do appreciate all that you do to protect the rights of citizens to own and rent property. Freedom is just another thing to loose. Keep up the great work." -Richard
"MassLandlord/SPOA very easy going to feel warm and humanistic. Thanks a lot and we keep going forward. Cheers and happy spring." -Bob
"I wish I had joined sooner! Some of the concerns raised by other landlords I also share." -Mary
"What a great response I got from our fellow landlords [via the message board]...all very helpful.." -Andriana
"We were members of the WPOA for a few years after we bought our properties in 2003. It was really helpful to us as first time landlords. This second go round is very impressive with its upgrade using today's technology. From the guest speakers, the meeting location (with great meals), the website filled with resources, and the Google Group to ask questions of the other members, etc., you've made it a professional group. You run a good ship and we are glad we rejoined." -Amy
"That was incredibly helpful, and clearly explained [re: how to raise the rent]. Thanks so much for your help!" -Tim
"The newsletter looks great, and I'm glad we have another newsletter in this state [besides SPOA] with good draftsmanship and quality articles." -Skip
"I have been in the real estate business for over 50 years and this is a terrific web site." -Jim
"not quite sure how I was able to navigate as a landlord before joining MassLandlords!" -Tim
"Thank you very much for your help and guidance! Your website is awesome and SUCH a help!" -Kara
"Thank you, you were very helpful [in reference to the service provider directory]." -Claire
"I found your website to be a fantastic resource." -Michael
"WAHOOO!" -Jini
"Thank you all for the feedback and info, it is so…so helpful!! I am loving this group [forum] already. I will probably post another question today in a separate string because I need tenant screening advice." -Courtney
"As a new member, I'm finding your organization incredibly helpful!" -Joann
"I am an out of town landlord and attended my first meeting last night. I just wanted to tell you how impressed I was with everything from the meeting location, the people in attendance and especially with the speakers. To have not one but two judges come out and speak to landlords is truly remarkable. The entire evening was filled with very informative information and I commend you and the entire organization." -Ron
"As a member let me first say how thankful I am of the resources I've found so far! Great stuff!" -Craig
"This is the course I've been waiting for for fifty years." -Mary, at the April 2017 crash course
"Thank goodness we have MassLandlords events to ask any and all questions whether we have been landlords for years or just starting out on this ever changing business. That's why we all joined MassLandlords and don't rely on Google." -Brian
"You run a fantastic organization." -Robert
"Many thanks for all your initiative and initiatives to inform, encourage, and organize those of us who are small rental property owners and managers!" -Jim
"Well this group has already saved us hundreds of dollars. This after less than one week of joining!! Thank you all!" -Gregory
"The website is laid out fantastic and has does a nice break down (I'm on the website now watching the 4 or more video) as well." -Rob
"Thank you so much for sending this thoughtful, insightful and beautifully stated summary of some of the key fair housing [issues in our region]." -Catherine
"Thank you for advocating for us. You are a strong voice in this state!" -Denise
"Just want to thank you for always being there for us." -Marie during the COVID-19 Eviction Moratorium
"We thank you for all you lead and do on our behalf." -Bill during the COVID-19 Eviction Moratorium
"Very informative, professional, and well organized." -Rich
"A big thanks to MassLandlords, your hotline - especially Peter Shapiro - he was an immense help at the beginning of the year, not just on the logistical side but discussions with Peter helped to ease a lot of anxiety as well. You guys are super professional, bring a lot of class to the landlord community, and have been a huge benefit in my life and surely others as well." -David
"You are truly amazing!! I don't know how you do all this." -Bev
"I love these zoom briefings and look forward to more. I've learned so much in my first year of membership. You are doing a great job, keep up the good work." -Mike
"I bought $1700 worth of lumber and went to the (Home Depot) bid room. I used the landlord association number. I got $420 off my purchase. I couldn't believe it neither could the cashier. This savings paid for my membership for a few years." -Sophie
"This is freaking sweeeeeet!" -Vlad, about the expanded Home Depot program
"The forms are fabulous. I always recommend ML to new owners to join." -Val
"We certainly appreciate all you do to fight for landlord rights. You are a true champion!" -Kristen