Buy Tickets for Upcoming Real Estate Events
Buy tickets for rental real estate networking and training.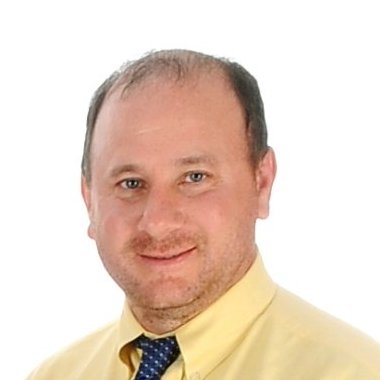 "I have three buildings which were financed by Masslandlords members I met at events. They are all holding first position mortgages with great rates and a small down payment. The connections I have made over the years have literally been priceless."
Russell Sabadosa, East Longmeadow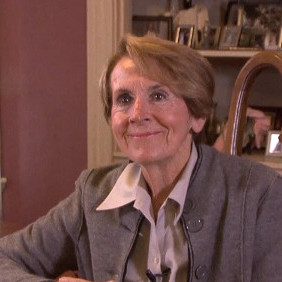 On the value of events: "The cheapest way to learn is from someone else's mistakes."
Jane Gasek, Worcester
Open to the public! Membership is not required.
You are not logged in. Purchase any non-member ticket to create an account. Or
log in to your account
for member tickets.
Early bird pricing available until noon seven days prior.
28

28.November.Sunday

No events

29

29.November.Monday

https://masslandlords.net/event-web/2021-11-29-statewide/

Insurance is one of the "big three" expenses alongside mortgage and
real estate taxes. If you have a claim, insurance can decide
the fate of your business.

For instance, did you know that basic policies won't pay to fully rebuild a
grandfathered building? Code upgrades — a sprinkler system, for example — would be at your expense absent
special coverage not automatically included on a standard policy. Are you prepared for any disaster?
Whether it's a fire or a lawsuit, you need insurance to protect your assets.
This presentation will give an overview of special considerations
that owners familiar with only single family insurance
won't know. We will cover basic and
advanced considerations:

Personal vs commercial lines insurance.
Valuations

Replacement Cost.
Actual Cash Value.
Co-Insurance.
Agreed Amount.

Ordinance or Law Coverage.
Risk management strategies

Deductible structure.
Hiring a contractor.
Protective safeguards.

Attendees will leave better prepared to evaluate their existing policies and protect their business going forward.

Matthew J. Pelrine of NorthStar Insurance Services




Multifamily insurance is not like normal
residential insurance (if yours is, it's missing
some things)

This part of the presentation will be given by Matthew
Pelrine, Senior Account Executive with NorthStar Insurance Services.
Matthew works with clients to implement comprehensive and cost-effective insurance and risk management solutions;
his main areas of focus include real estate and construction. In addition to his work with NorthStar, Matt has served on
the Builders and Remodelers Association of Greater Boston's Board of Directors since January 2016 and was elected
as the Association's President this past July. Prior to joining NorthStar, Matt proudly served our country with the United States Marine Corps. Matt is a graduate of the University of Connecticut.

Matthew is a Recurring Speaker

"Good presentation, bring Matt back!"

Patrick Sullivan of Obtainable Sobriety will moderate networking time.
You can volunteer for a future event.

Networking time will be moderated by Patrick
Sullivan. Patrick has been an avid landlord since 2007 primarily
focusing on multi families in the greater Worcester area. Having
worked in high level IT his whole life he looks at things from a
different perspective which he applies to real estate. He
became a Real Estate agent in 2015 and now primarily focuses on
Sober living facilities for people recently out of drug and alcohol
treatment centers.

"No Sales Pitch" Guarantee

MassLandlords offers attendees of directly managed events a "No Sales Pitch" guarantee. If a guest speaker offers services, their presentation will not discuss pricing, promotions, or reasons why you should hire them.
We do not permit speakers to pay for or sponsor events. Guest speakers are chosen for their expertise and willingness to present helpful
educational content. Your purchase of an event ticket sustains our nonprofit model.

Open to attendees statewide

You are welcome to participate in this virtual meeting no matter where you are.

Monday, November 29th

Virtual Meeting Agenda

5:00pm Sign-in and virtual networking: you can chit chat with others as people log in
5:40pm Business Update
6:00pm Insurance overview
7:00pm Virtual meeting ends

Participation is Easy

We have two formats of online events:

Virtual meetings include optional audience participation via video, phone, and screenshare
and are not recorded.
Webinars have limited participation options (typed questions only) and are recorded.

Our virtual registration desk is open for all events one hour starting 30 minutes prior to the event start time.
Call 774-314-1896 or email hello@masslandlords.net for live, real-time help signing in
and using your technology.

If joining a virtual meeting, please use the zoom "test audio" feature. You will be
allowed to talk to others if your microphone is good and there is no background noise.
We reserve the right to mute anyone for any reason. Attendees without a microphone or who don't want to be heard can type questions.

Virtual Meeting Details (hosted by Zoom)

We will share our video, audio, and computer screen and slides.

Optional: You can share your video with everyone, talk to everyone, and type chat with everyone. Video sharing is not required. Talking is not required.

Password will be emailed and viewable online.

Topic: Insurance Overview Virtual Meeting November 29, 2021
Time: Nov 29, 2021 05:00 PM Eastern Time (US and Canada)

Join Zoom Meeting
https://us02web.zoom.us/j/84445819524

Meeting ID: 844 4581 9524
Passcode: Will be emailed and viewable online

Dial by your location
+1 301 715 8592 US (Washington DC)
+1 312 626 6799 US (Chicago)
+1 646 876 9923 US (New York)
+1 253 215 8782 US (Tacoma)
+1 346 248 7799 US (Houston)
+1 408 638 0968 US (San Jose)
+1 669 900 6833 US (San Jose)
Meeting ID: 844 4581 9524
Passcode: Will be emailed and viewable online
Find your local number: https://us02web.zoom.us/u/kd0J6i7KS9

Pricing

Open to the public. Membership is not required!

Contemporaneous participation:

This event will not be recorded.

Slides and handouts if any will be uploaded
to Insurance for Rental Properties.

v2

30

30.November.Tuesday

No events

01

01.December.Wednesday

No events

02

02.December.Thursday

No events

03

03.December.Friday

No events

04

04.December.Saturday

No events
Find events by location, from west to east:
Pittsfield (RHABC): 3rd Tuesday
West Springfield (RHAGS): 2nd Thursday
Southbridge (SWCLA): 1st Monday
Worcester (WPOA): 2nd Wednesday
Fitchburg (NWCLA): 2nd Thursday
Marlborough (MWPOA): 2nd Tuesday
Waltham (CRRHA): 1st Wednesday
Cambridge: 3rd Tuesday
Technical note about purchasing:
Due to a technical limitation of our site, you will need to purchase tickets one at a time. After the first purchase additional tickets can be purchased with one click, without reentering your information.
If you have trouble purchasing online, mark your calendar and come pay at the door. If any event were to sell out we would send an email. Make sure you are on our mailing list and subscribed to updates about local events.
If you have any questions concerning events, please contact us at hello@masslandlords.net.