Join five other experienced operators and investors for an informal but topical discussion about rental real estate, property management and investing. Attendees will gather around a single table at your host's choice of restaurant. You'll have 90 minutes together to get to know one another, ask questions about business problems you're facing and share news about local markets. After the host leaves, you can continue chatting, or you can leave as well. Please share your contact details with anyone you'd like to keep in touch with after the meal, or keep your details private as suits you.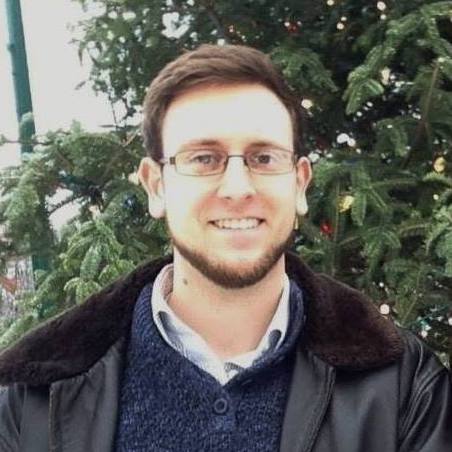 This conversation will be hosted by Alec Bewsee. Alec serves on the MassLandlords Board of Directors, is a founding member of the Western Massachusetts Real Estate Investors Association, is a Certified Massachusetts Landlord Level One™, and is a managing partner of Forge Property Management based in Westfield, Mass. He received his B.S., Cum Laude, in Electrical & Computer Engineering from Western New England University in Springfield, MA before going on to support various Fortune 100 companies in the high-technology sector including United Technologies and Lockheed Martin. Alec went full time in real estate and is an experienced renovator, property manager and investor.
"No Sales Pitch" Guarantee
MassLandlords offers attendees of directly managed events a "No Sales Pitch" guarantee. If a host offers services, they cannot discuss pricing, promotions, or reasons why you should hire them at the table. We do not permit hosts to pay for or sponsor events. Hosts have been chosen for their expertise and willingness to share helpful educational content. Your purchase of an event ticket sustains our nonprofit model.
Thursday, October 13th
Agenda
6:30pm Reservation starts
6:45pm Place orders
8:00pm Host departs
Location: Holyoke
Great American food with full bar, tons of easy parking. Super diligent about food allergies and sensitivities.
After you purchase a ticket, you will be notified of the exact location 7 days prior to the event. We have endeavored to select venues that meet all possible dietary requirements. If the venue is not to your liking, you may request a refund up to three full days prior to the event.
We are holding the venue in confidence to prevent walk-ins. We are going to have only one reserved table at the restaurant and no registration desk on-site.
Meeting Terms
Ticket price includes your choice of any entrée on the menu, any softdrink and your share in table appetizers.
Ticket price does not include dessert or alcohol, but you may open your own tab.
Purchase of a ticket is required. Walk-ins are not allowed.
We need to sell four tickets to have an experts meal. Otherwise the meal will be canceled and your ticket automatically refunded.
If you are feeling tired or sick, please do not come! Your ticket will be refunded in full. Please let us know before the start time for your event so we can notify the host.
You must arrive prior to the reservation start time to be guaranteed a meal with your ticket. The host pays for dinner with their card. If they leave and your meal wasn't on the bill, you're on your own.
You may attend without eating, but in this case the ticket fee will not be waived.
Note-taking is encouraged. The use of recording devices is strictly prohibited: you'll be in a restaurant!
The host is compensated by the cost of their meal.
Pricing
Membership is required!
v3