Worcester Rental Real Estate Networking and Training
Our staff and the volunteers at the Worcester Property Owner's Association have created the best Worcester rental real estate networking and training events. If you want to operate here or are considering it, you should come see what we're all about. All events are open to the public. Membership is not required.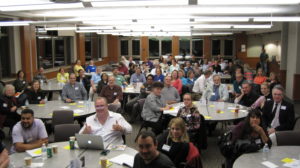 Find Tickets for the Next Worcester Event
Suggest Topics for Future Worcester Events
2nd Wednesday of Every Month
Our networking and training events take place the second Wednesday of every month except July and August, which we take off to work on our rental properties or get a bit of needed R&R.
Real Estate Networking Time: Typical Agenda
Every event starts and ends with networking time.
Networking at this location draws from Worcester, Shrewsbury, Millbury, Auburn, Leicester, Paxton, Holden, West Boylston, Boylston, Grafton, Upton, Northbridge, Sutton, Oxford, Charlton, Spencer, Oakham, Rutland, Princeton, Clinton, and Sterling.
5:00pm Sign-in and virtual networking: you can chit chat with others as people log in
5:40pm MassLandlords Business Update and Member Minutes

Member Minutes – Any member can have the mic for 60 seconds (introduce yourself, ask a question, share words of wisdom, etc.)

6:00pm Rich Merlino Meeting Introduction
6:05pm Speaker
7:00pm Virtual meeting ends
Participation is Easy
As a result of the COVID-19 (coronavirus) pandemic, our events have been replaced by webinars or virtual meetings held during the traditional event time for each former location:
Virtual meetings include optional audience participation via video, phone, and screenshare and are not recorded.
Webinars have limited participation options (typed questions only) and are recorded.
Our virtual registration desk is open for all events one hour starting 30 minutes prior to the event start time. Call 774-314-1896 or email hello@masslandlords.net for live, real-time help signing in and using your technology.
If joining a virtual meeting, please use the zoom "test audio" feature. You will be allowed to talk to others if your microphone is good and there is no background noise. We reserve the right to mute anyone for any reason. Attendees without a microphone or who don't want to be heard can type questions.
Pricing
Open to the public! Membership is not required.
Contemporaneous participation:
The Certified Massachusetts Landlord™
This event counts for cML Level 3™️ continuing ed credit. Learn more about certification here.
Attire
Don't judge a book by its cover! The most successful owners and managers in the room are the ones who least need to impress with fancy clothing and bling. Use your judgment, but basically: come as you are.
Advantages of Worcester Rental Real Estate Networking and Training
News: Worcester rental real estate networking and training adds value to your current and future business. We have insider information. Wouldn't it be great to hear from the City Council where the new school is being built? We heard it. Our Worcester networking and training events will keep you up-to-date. You can't find this stuff online.
Strong Connections: Because we focus on buy-and-hold rental real estate, we cover a niche that other Worcester real estate networking and training events can't. Our members learn about opportunities to buy in Worcester before these buildings go on the Worcester market. The personal connections you will develop with other Worcester landlords will be invaluable. It's not an anonymous deal factory like Black Diamond, see below. Our attendees actually know one another and can pick up the phone and call each other for help and referrals.
Local laws: What you don't know can hurt you. What you think you know because you read it online can hurt you even worse. There are particular ordinances in Worcester and surrounding communities that don't exist elsewhere. There are different court interpretations and procedures here, too. This is one example of dozens for why you should invest in Worcester rental real estate networking and training.
Examples of Speakers at our Worcester Rental Real Estate Training
Our Worcester rental real estate networking and training brings in headliners like first Justice Diana Horan and Judge Donna Salvidio, Senator Michael O. Moore, Attorney Mark Lee, and others.
Comparison with Black Diamond Real Estate Investors
There are three major differences between MassLandlords-style Real Estate Networking and Training and Black Diamond Real Estate Investors:
We're buy-and-hold investors not flippers and get rich quickers
We charge you to come because we don't make undisclosed money
Each meeting centers around legitimate training designed to meet continuing education objectives
Get Rich Slowly: As buy-and-hold investors we focus on long-term value creation. This means we'll cover things like water submetering and legal compliance. Yes, you can and members often do make deals at our events.
You Pay Us so We Don't Have to Sell You: All MassLandlords events have a "no sales pitch guarantee." This means our speakers don't pay us or sponsor us as a condition of presenting. We sell our real estate networking and training to real estate owners, managers, and investors. We don't sell captive audiences to sharks. Note also that we don't let well connected members or staff with side gigs restrict their competitors from attending or advertising.
Vetted: Our presentations are selected by carefully vetting speakers in advance, often with long phone calls, and by reviewing their slides or giving them slides from our repertoire. We want to make sure that you learn something relevant, and that if you attend enough of our Worcester real estate training and networking events you will become a more successful owner. Our attendees come back month after month year after year.
Summaries, Videos, and Handouts from Past Worcester Rental Real Estate Networking and Training
For events in 2018, visit the main Events page and press "back" on the calendar. Past events now remain on the calendar.
November 2020: Housing Court Rules in a Post-moratorium World
Click here for the Housing Court Rules presentation!
September 2020: Review of the State Sanitary Code
Click here for the State Sanitary Code presentation!
April 2020: Security Deposit Escrow Subaccounts
Click here for the Security Deposit Escrow Subaccounts presentation!
March 2020: Buying or Selling Occupied Property, Tenant Screening Overview
Click here for the Buying or Selling Occupied Property presentation!
Click here for the Tenant Screening Overview!
February 2020: To Renovate or Not, Tax Escalation Clauses
Click here for the Tax Escalation Clauses presentation!
Click here for the To Renovate or Not presentation!
January 2020: Housing Court eFiling Training, Procedural Updates, and Landlord/Attorney Feedback to the Court
Click here for the eFiling presentation!
January 2020: Worcester Grant Programs for Deleading, Rehab; Member Choice: Opportunity Zones
Click here for the Worcester Grant presentation!
Click here for the Opportunity Zones presentation!
December 2019: Why Your Buildings Haven't Met Fire Code for 30 Years, How to Read MassCourts.org
Click here for the Fire Code presentation!
Click here for the Independent Contractor presentation!
Click here for the Eviction Sealing presentation!
November 2019: Security Deposit Forms, Animal Addendum, Section 1031 Exchanges
The Security Deposit and Animal Addendum forms can be found here.
Click here for the 1031 Exchanges presentation!
October 2019: Repair and Renovation Laws and Regulations, How to Vet and Manage Contractors
The slides used at this event were excerpted from the MassLandlords Crash Course in Landlording. Learn more.
Click here to download our Independent Contractor Agreement!
September 11th, 2019: Are Security Deposits History, Use Tech to Be a Long-Distance DIY Landlord
Click here for Councilor Morris "Moe" Bergman's presentation!
Click here for the Security Deposits presentation!
Click here for the Smart Home Tech presentation!
June 12th, 2019: Albion Show-and-Tell, Bubble Panel
Click here for the Security Deposits presentation!
Click here for the Bubble presentation!
May 8th, 2019: Housing Court Clerk Magistrate Nick Moudios with Housing Specialist
This event was not recorded and had no handouts, but topics do rotate around the state and may be repeated. Check MassLandlords.net/events.
April 10, 2019: Emotional Support Animals
Click here for the Emotional Support Animals presentation!
March 13, 2019: Guerilla Tenant Screening Tactics and Discrimination Refresher
Click here for the Discrimination Refresher presentation!
February 13th, 2019: Subsidy Alphabet Soup, Water Submetering Bulletin, and Expensive Looking Facelifts that are Easy on the Budget
Click here for the Subsidy Alphabet Soup presentation!
Click here for the Water Submetering presentation!
Click here for for the Rental Renovations presentation!
January 9th, 2019: One Unbelievably Bad Experience We Can Learn From, The Biggest Tax Changes in 40 Years
Click here for more details and to watch the videos!
December 12th, 2018: Attorney Henry Raphaelson
Click here for more details and to watch the videos!
November 14th, 2018: A Review of Productivity Tools, Interview with Dan Botwinik (One of our Most Experienced Guests Ever)
Click here for more details and to watch the videos!
Slides are available only for members in good standing who are logged in.
October 10th, 2018: Don't Flush Money Down the Drain, Why Would You Ever Carpet, Laws by Chapter and Verse
Click here for more details and to watch the videos!
Slides are available only for members in good standing who are logged in.
September 28th, 2018: Self-Representation in Housing Court
Click here for more details and to watch the videos!
September 12th, 2018: Meet the Sheriffs, Tenant Selection and Service
Click here for more details and to watch the videos!
June 2018: Judge Diana Horan, Clerk Magistrate Nick Moudios, & Team
Click here for more details and to watch the videos!
Slides are available only for members in good standing who are logged in.
May 2018: Disaster Show & Tell; A Landlords-Only Attorney
Click here for more details and to watch the videos!
Slides are available only for members in good standing who are logged in.
April, 2018: Ways to Make More Money; Hard Money Lending
Doug Quattrochi, Executive Director of MassLandlords, Inc. presented the best tips and tricks we've learned from talking with hundreds of landlords over the years. Dennis Coy, Senior Partner at Capital and Financial Center covered the whole spectrum of lending options available to real estate investors and related businesses including hard money loans. Click here for more details and videos!
February, 2018: Zero-down, Cashflow Positive Solar & 10 Reasons Why Your Apartments may be Uninhabitable
The state sanitary code is changing. In late 2017 DPH proposed amendments that will invalidate many of our apartments and entire buildings. Will these changes all take effect, or was public comment too intense? Lee Hall, Chief Sanitary Inspector of the City of Worcester presented 10 reasons why most apartments in older buildings fail the state sanitary code. We also taught how to avoid bad solar leasing deals by financing your own panels and getting a new roof in the process through interview between Rich Merlino, our Worcester emcee and Aaron Simms, General Manager of Sunbug Solar. Click here for more details and videos!
January 2018: Free Energy Upgrades & Legally Avoiding Paying Taxes
We dove into depreciation, segregation studies, and recapture so that we can either DIY or better supervise our accountants. We made reference to 1031 exchanges, which can save hundreds of thousands on sale. We also learned how owners can save thousands, tens of thousands, or (in one case) a hundred thousand dollars on energy efficiency upgrades through MassSave. Click here for more details!
December 2017: No-cost/Low-cost Energy Resources, Thousands of Free Smoke Detectors, How Not to Get Robbed Online
Mary Knittle, Director of Energy Resources at the Worcester Community Action Council, Inc. presented on free resource program details. Rick Porter, President of Cinch IT, Inc. told us how to prevent identify theft both for ourselves and our tenants, comply with the law, and make life easier for your company in a digital age. Click here for more details, downloads and to watch the videos!
November 2017: Tenant Screening Workshop & Insurance to Save $10,000
Andy Faust of Northeast Insurance addressed a variety of surprises including vacancy insurance, errors and omissions for managers, and coverage to bring your building back up to code after a loss. We brought back our interactive screening workshop where members role played by following the letter and spirit of the law to pick the best applicants. Click here for full details and videos
2nd Annual Worcester Landlord Summit 2017
Click here for details and downloads
October 2017: Housing Court E-Filing, Tenant Screening Discrimination
Judge Andre Gelinas arranged for a very important presentation on new e-filing process. We also learned some little-known screening tips that will remove headaches and liability from our lives. We closed the meeting with Councilman Moe Bergman briefly discussing the '4 or more rule'. Click here for more details and to watch the videos!
September 2017: Avoiding Common Landlording Issues & Strategic Financing
We were excited to welcome Attorney Henry Raphaelson to talk to us about all the ways landlording can go wrong and what we can do to avoid those situations. We were also delighted to welcome Don Mancini of Kelleher & Sadowsky Associates to educate us on strategic financing. The night was "information packed" as several members noted on their feedback cards. Off to a good start for the 2017-2018 event season! Click here for more details and to watch the videos!
June 2017: Bulletproof Rental Agreements & Protecting Your Assets
In March 2017 we released our new rental forms to be easier to read and include new features like: a utilities table, prohibition of AirBnB, prohibition of Marijuana growing, friendlier terminology (Tenant > Resident), clear list of "will" and "will not", and a library of optional clauses. Attorney Mark Lee reviewed these features and gave us tips and tricks for our own forms. Also, Doug Quattrochi went through the step-by-step process of how to set up LLCs and Attorney Gleick was there to provide detailed answers to questions. Click here for more details and to watch the videos!
May 2017: Judge Horan and Chief Magistrate Moudios from the Housing Court
First Justice Diana Horan joined us to answer your questions on tenant evictions, common mistakes she sees landlords make, and so much more. This was an eye-opening opportunity to get the inside scoop from a Worcester Housing Court authority. We encouraged paid members to submit any questions they had to the WPOA message board for the First Justice to answer. Click here for more details and to watch the video!
April 2017: Generating Your Success
We had a special One-on-Two Interview with Mike O'Rourke, Mike Deluca, and the hilarious Rich Merlino. Mike and Mike dove into Physical Due Diligence; inspections, maintenance, condition of units, and rehabbing. Darek Chojnacki also joined us talk about budgeting and creating a better-than-average profit and loss. We learned how to make more money by sitting at a desk! Click here for more details, downloads and to watch the videos!
March 2017: The Free Rent Trick, Renovations & Legal Due Diligence
Renovations are an eventuality for any landlord so George Valeri, an experienced pro, gave us invaluable advice on how to renovate with class on a budget. Doug Quattrochi also taught us how not to get suckered by the free rent trick. And last but not least, Michelle Kasabula dove into legal due diligence, i.e. titles and purchase and sale conditions. Click here for more details, downloads and to watch the videos!
February 2017: Leases, Tenancy at Will and Purchasing Multi-Families
We had an all-star panel of experienced landlords who weighed in on what types of agreements work best for them and why. Our panel of experts included: Sandra Katz and George Valeri representing TAWs, Peter Haroutian as our Judge, and Brian Lucier and Mike O'Rourke for the side of Leases. We then shifted focus to purchasing multi-families and the due diligence that is required. Mike O'Rourke and Mike Deluca dove into physical due diligence: inspections, maintenance, condition of units and rehabbing. Click here for more details and to watch the videos!
January 2017: Maintenance & Marijuana
From drafty windows to drywall repair, Norm LaChance knew how to fix it all! Norm had a dump-truck of hands on demos prepared for us, including: repairing a door jam, smoke detectors, dry wall, drafty windows, and repairing furnaces. We were so lucky to have both Attorney Mark Lee and Senator Moore address aspects of legalized marijuana, such as: what can a landlord do, what can't they do, how does recreational differ from medicinal, etc. Interested in learning more about this meeting? Click here for more details and to watch the videos!
December 2016: Credit & Codes
Experienced property manager, David Fleckner gave us his '5 things you don't know about the sanitary code that could sink you' and educated us on how to avoid the 'free rent trick'. Also Ting Wong from Eastern Bank spoke to us and answered our questions about opening a line of credit. Want to know more? Download Presentations & Handout : Watch Videos
November 2016: Dancing Through the Landmines
Brian Lucier of Belaire Property Management, who has been screening tenants for over 16 years, addressed preparing to get good tenants, listening to tenant stories, reviewing applications, and background checks and approvals. Download Presentation : Watch Videos
October 2016: Housing Laws and Your Business
We listened to some prospective state Senate and House representatives who will be deciding which landlord-tenant and housing policies make it into law. We hosted Senate candidates for Second Worcester, as well as House candidates from 7th and 17th Worcester. Watch Videos
Later on in October, we hosted the Landlord Summit where we had some opening comments by the Mayor, City Councilors, and City Manager. We also had various informative break-out sessions with topics, such as Running Your Property Like a Business. View Presentations
September 2016: 40 Years' Experience
We started the 2016-2017 season with a live interview with Mike O'Rourke of Worcester County Management, who recently purchased the troubled Albion rooming house in Worcester in order to turn it around. We also gave some quick winter savings tips and gave a tour of hidden gems of MassLandlords.net. Watch videos
June 2016: Tenant Advocates and Tax Specialists
Worcester's 2015-2016 season concluded with tenant advocates, a tax specialist and backyard BBQ. There was also a vote to merge Springfield's organization with MassLandlords. Watch videos
May 2016: Local Expert Offers Advice
Local expert and landlord Russ Haims talked about how to be a profitable landlord, and also took questions. Also presented were maintenance hacks and a review of the eviction process. Watch videos
April 2016: Eviction and Housing Court Study
First Justice Diana Horan answered questions on eviction and common mistakes landlords make. Doug Quattrochi followed up with an overview of the March Housing Court Study. Watch videos
March 2016: Maintenance and Marketing
This meeting took us from new marketing and sales techniques to fixing everything on/in/around your property. Watch videos
February 2016: 60 Years of Experience
Russ Haims and Mike O'Rourke have each separately mastered their businesses and will be sitting for live interviews. Watch videos
January 2016: Rent, Ice and Submetering
We learned about high-tech rent collection, ice dam causes and prevention, and the process to break out your water utility (aka submetering). Watch videos
December 2015: Annual Holiday Party
Award winners for 2015, the state of the Worcester real estate market and more. Watch videos
November 2015: Refugees, Subsidies and More
We talked about refugees, tips to increase rental income, and subsidy alphabet soup. Watch videos
October 2015: Opioids and Security
We covered a variety of topics related to break-ins, including the opioid epidemic and how to capture criminals with surveillance. Watch videos and get slides
September 2015: Jamie Williamson, Chair of MCAD
We learned about discrimination and testing. Watch videos
June 2015: Operational Best Practices
We looked at Getting Things Done, water bills, and Buildium property management software. Click here for more info and to watch the videos
May 2015: It's Time to Delead
We learned from a UMass Memorial doctor about lead poisoning, about inspecting and removing lead, and about penalties for non-compliance. Click here to watch the videos!
April 2015: Housing Court!
We reviewed the eviction process and heard from the First Justice, the Assistant Chief Housing Specialist, and the Clerk Magistrate. Download materials here
March 2015: Bed Bugs, and Roaches, and Mice, Oh My!
We covered extermination and exclusion of bats, bed bugs, cockroaches, and mice. Click here to watch the videos
February 2015: Government Smörgåsbord
We covered real estate tax assessments and gave introductions to HDIP investments and fire safety. Watch videos and download materials
January 2015: Problem Prevention Through Communication
Attorney Rob Caprera spoke about the three areas where good landlord communication is vital, and then we did a workshop using "Getting to Yes" as a framework for analyzing difficult landlord tenant communications.  Watch videos and download materials
December 2014: Annual Meeting and Winter Social Event
See the details of this year's annual election and this year's charity.  Watch the 2014 Good Neighbor Award recipient Ray Mariano speak about his section eight program. Watch the video and meet the new Board of Directors member
November 2014: Legal Tools for Landlords
We covered three areas: evictions, purchasing, and renovations.   Watch videos and download presentation materials
October 2014: Candidates' Night!
We invited the candidates for Lt. Governor, State Auditor, 1st Worcester Senate, and 17th Worcester House to speak at our moderated discussion.  Watch videos, view pictures, and read transcripts
September 2014: Money Matters
We talked about the three biggest costs landlords face: interest, insurance, and taxes. Except when our City Councilor couldn't show up, we switched the tax portion from expenses to a way to make money investing in tax liens.  Click here to watch the vidoes
June 2014: Repair and Renovation Service Providers
This month we decided to bring in three guest speakers to talk about programs specific to the Worcester area. Click here for more info and to watch the videos
May 2014: Tenant Screening and Advertising
In May 2014 we brought in Jim Brooks and Meagan Donohue to talk about the Healthy Homes Project. Then we had Corey Tiffaltz and Sheree McClain from the Massachusetts Commission Against Discrimination (MCAD) join us to talk about tenant screening. We also participated in a interactive phone screening workshop at the end of the meeting. Click here to watch videos and download resources
April 2014: Housing Court & Fair Housing Conference
In April of 2014 there were 2 events, the Worcester Fair Housing Conference and our meeting on Housing Court. Click here for more info and download resources
March 2014: Rental Agreements
This month we had a ton of great presenters! WPOA Member and Experienced Landlord, David Fleckner, gave us a variety of "do's" and "don'ts" when it comes to drafting rental agreements. Attorney Harvey Alford talked about reasonable accommodations. And Attorney Mark Lee shared his perspective on being a lawyer and a landlord. Click here to watch the videos and view resources
February 2014: When Disputes Go Bad
For this event, members of the Worcester County Sheriff's Department joined us to talk about Serving Notices, Giving 14- or 30-day notices to quit, summary process summons and complaints. The Director of Inspectional Services along with a local housing inspector also joined us to discuss what happens when a housing inspector comes knocking. Click here to watch the videos and view resources
January 2014: Foreclosures
At our first meeting of 2014, James Brook shared some interesting statistic and plans to rehabilitate certain neighborhoods. Attorney Michael J. Reed was also there to share the perspective of an attorney who's trying to help homeowner's avoid foreclosure. And Nilton Lisboa of Lisboa Realty, joined us to discuss buying a foreclosure as an investment property and how not to turn off a foreclosure realtor. Click here to watch the videos and view resources