September 2017: Avoiding Common Landlording Issues & Strategic Financing
Executive Director Doug Quattrochi kicked off the meeting with the first MassLandlords Business Update of the 2017-2018 event season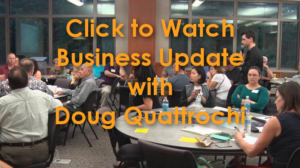 We were excited to welcome Attorney Henry Raphaelson to talk to us about all the ways landlording can go wrong and what we can do to avoid those situations. Attorney Raphaelson has 35 years of experience as an attorney in Massachusetts. He has a general practice with a specialty in Housing and has handled upwards of 15,000 matters such as evictions, restraining orders, code department complaints against landlords, and small claims. In his experience, Attorney Raphaelson has seen landlords who make too many mistakes because they are too busy or lax, don't have the capital to maintain their investments or who become too friendly with their tenants. He covered the soup to nuts on landlording issues and what we can do to avoid them.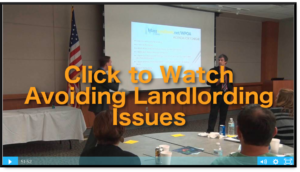 WPOA was also delighted to welcome Don Mancini of Kelleher & Sadowsky Associates to educate us on strategic financing. Don holds a certificate in Advanced Real Estate Finance from the Massachusetts Institute of Technology and has assisted his clients with commercial mortgage brokerage since 2012. With more than $150 million of mortgage financing completed, Don has a unique process related to the strategic design and implementation of customized mortgages for commercial property. He told us about how to use the power of well-structured mortgages to our advantage.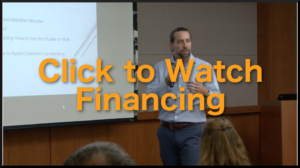 "A fellow landlord, Attorney Raphaelson will impart upon us his years of landlord/tenant legal wisdom and take questions from the group. Premium Members can submit their questions is advance and will be given first priority in case of a time restriction."
– Rich Merlino
Wednesday, September 13th
Meeting Agenda
5:45p Socializing and Networking

Network over drinks and appetizers
Topics will be marked off by table for one-on-one help

6:15pm Buffet Dinner
6:40pm MassLandlords Business Update and Member Minutes
7:00pm Rich Merlino Meeting Introduction
7:05pm Don Mancini with Strategic Financing: How to Use the Power of Well-structured Mortgages
7:40pm Attorney Henry Raphaelson: How to Avoid Common Landlording Issues
8:35pm Networking
9:00pm Doors close
Location
Worcester Technical High School
1 Skyline Dr
Worcester, MA 01603
This is part of the Worcester Rental Real Estate Networking and Training series.