Worcester – Landlord Summit 2016-10-22
During the 2016 Landlord Summit, there were some opening comments by the Mayor, City Councilors, and City Manager. Attendees then dispersed to attend various break-out sessions: 'Avoiding Common Legal Pitfalls like Discrimination', 'Making the Department of Public Works Work for You', 'Dealing with Sanitary Code Violations and Orders to Correct', 'Fire Safety and Code', '20% of School Kids are Sick because of Something Landlords can Help With', 'Money Available to Delead and Reduce Utilities', 'Crime, Opioids, and Vice Squad', 'Subsidy Alphabet Soup', and 'Running Your Property Like a Business'.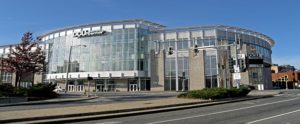 Click the links below to view presentations from the Landlord Summit
This is part of the Worcester Rental Real Estate Networking and Training series.