Buy Tickets for Upcoming Real Estate Events
Buy tickets for rental real estate networking and training.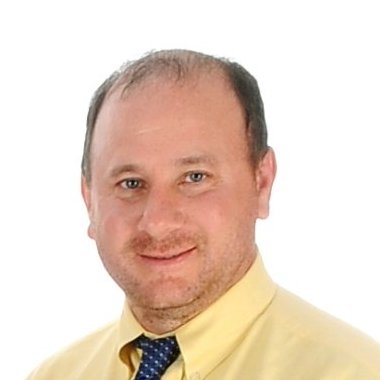 "I have three buildings which were financed by Masslandlords members I met at events. They are all holding first position mortgages with great rates and a small down payment. The connections I have made over the years have literally been priceless."
Russell Sabadosa, East Longmeadow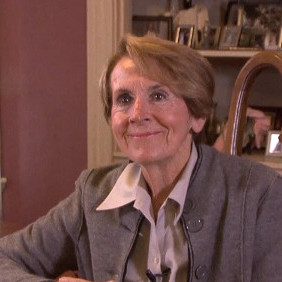 On the value of events: "The cheapest way to learn is from someone else's mistakes."
Jane Gasek, Worcester
Open to the public! Membership is not required.
You are not logged in. Purchase any non-member ticket to create an account. Or
log in to your account
for member tickets.
Early bird pricing available until noon seven days prior.
01

01.May.Sunday

No events

02

02.May.Monday

https://masslandlords.net/event-web/2022-05-02-swcla/

Our May presenter will be Attorney Mark Burrell. Attorney Mark Burrell specializes in landlord/tenant law and has been representing landlords in the housing and district courts for more than 30 years. He is well known to Judges, mediators and court personnel. Always willing to share insights into the best ways to handle uncooperative (and even cooperative) tenants both in and out of the courts, he does so with illustrative examples and stories to make the message stick.

Attorney Burrell will speak about correct forms and procedures. We see many contracts that are inadequate or forgotten that create problems for landlords. This is what we wish to avoid and make sure our landlords are up to date and protected.

Once again, we will be trying to have a hybrid meeting, that is, both in person and Zoom. If you attend in person, wearing a mask will be up to individual discretion. 

In an effort to get back to "normal", pizza and soft drinks will be available during our social hour.

All members whose dues are up to date will be sent a Zoom link to the meeting via email. From that email, click the link and it will bring you to the meeting.

Whether or not you choose to attend in person, please be safe.

Monday, May 2nd

SWCLA Meeting Agenda

7:00p Meeting Start
8:00p Meeting wrap-up

In Person Location

Southbridge Community Center (aka Casaubon Senior Center)
153 Chestnut St.
Southbridge, MA 01550

Zoom Details

Zoom meeting information will be emailed to SWCLA members on the day of the event and viewable online for SWCLA Members Only.

Pricing

Open to SWCLA Members only. Pay annual SWCLA dues then free. All SWCLA members whose dues are up to date will be sent a link to the meeting via email.

This event is operated by volunteers.

v2

03

03.May.Tuesday

No events

04

04.May.Wednesday

https://masslandlords.net/event-web/2022-05-04-statewide/

This presentation will focus on foundational skills in tenant screening and rental applications. We will cover:

A refresher on the protected classes and avoiding discrimination,
Creating your own rental application, or using MassLandlords',
Evaluating information presented on an application,
Checking housing history, credit reports and criminal records,
Using the applicant qualifier to select the likeliest most successful applicant while still providing equal housing opportunity.

Attendees will leave with a clear understanding of how to use the MassLandlords rental application and applicant qualifier (or how to develop your own), how to access third party services to verify information presented, and how to rent for success.

Rental applications turn every landlord into a detective. We'll show you how.




MassLandlords Executive Director Doug Quattrochi

This presentation will be given by Doug Quattrochi, Executive
Director, MassLandlords, Inc. Doug was a founding member of MassLandlords in 2013. He became the association's first Executive Director under new bylaws in 2014. Since then, he has scaled the organization from a core of 160 members in Worcester to approximately 2,500 dues paying businesses from Pittsfield to the Cape, and from an all-volunteer team to approximately 20 full and part-time staff plus 50 volunteers. Doug has been instrumental in advancing democratic governance mechanisms, including score voting for policy priorities and a staggered and democratically elected Board of Directors. Doug also oversees the RentHelper spin-off, which is expanding access to electronic banking for those of us who are unbanked or underbanked. Prior to MassLandlords, Doug held leadership roles in various Massachusetts startups, two of which are still operating. Doug holds a Master of Science in Aerospace Engineering from the Massachusetts Institute of Technology.

"Doug's presentation was excellent. He was very clear and provided a detailed explanations." -Larry

"Doug always holds very informative classes full of substance and Very organized!" -Thomas

"Thanks to you Doug, and all who worked on this presentation, as it is obvious that a lot went into it, as you said. It was much to digest, but your presentation of the information, and especially your opinions throughout, aided the translation. Also, your answers to member's questions afterward, regarding recommendations, were most helpful. Always a pleasure." -Liz

Patrick Sullivan of Obtainable Sobriety, also a MassLandlords Director, will moderate networking time.
You can volunteer for a future event.

Networking time will be moderated by Patrick
Sullivan. Patrick has been an avid landlord since 2007 primarily
focusing on multi families in the greater Worcester area. Having
worked in high level IT his whole life he looks at things from a
different perspective which he applies to real estate. He
became a Real Estate agent in 2015 and now primarily focuses on
Sober living facilities for people recently out of drug and alcohol
treatment centers. Patrick sits on the statewide MassLandlords Board of Directors.

"No Sales Pitch" Guarantee

MassLandlords offers attendees of directly managed events a "No Sales Pitch" guarantee. If a guest speaker offers services, their presentation will not discuss pricing, promotions, or reasons why you should hire them.
We do not permit speakers to pay for or sponsor events. Guest speakers are chosen for their expertise and willingness to present helpful
educational content. Your purchase of an event ticket sustains our nonprofit model.

Wednesday, May 4th

Virtual Meeting Agenda

5:00pm Sign-in and virtual networking: you can chit chat with others as people log in
5:40pm Business Update
6:00pm Tenant screening
7:00pm Virtual meeting ends

Participation is Easy

We have two formats of online events:

Virtual meetings include optional audience participation via video, phone, and screenshare
and are not recorded.
Webinars have limited participation options (typed questions only) and are recorded.

Our virtual registration desk is open for all events one hour starting 30 minutes prior to the event start time.
Call 774-314-1896 or email hello@masslandlords.net for live, real-time help signing in
and using your technology.

If joining a virtual meeting, please use the zoom "test audio" feature. You will be
allowed to talk to others if your microphone is good and there is no background noise.
We reserve the right to mute anyone for any reason. Attendees without a microphone or who don't want to be heard can type questions.

Virtual Meeting Details (hosted by Zoom)

We will share our video, audio, and computer screen and slides.

Optional: You can share your video with everyone, talk to everyone, and type chat with everyone. Video sharing is not required. Talking is not required.

Password will be emailed and viewable online.

Topic: Tenant Screening and Rental Applications Virtual Meeting May 4, 2022
Time: May 4, 2022 05:00 PM Eastern Time (US and Canada)

Join Zoom Meeting
https://us02web.zoom.us/j/82621228572

Meeting ID: 826 2122 8572
Passcode: Will be emailed and viewable online

Dial by your location
+1 301 715 8592 US (Washington DC)
+1 312 626 6799 US (Chicago)
+1 646 876 9923 US (New York)
+1 253 215 8782 US (Tacoma)
+1 346 248 7799 US (Houston)
+1 408 638 0968 US (San Jose)
+1 669 900 6833 US (San Jose)
Meeting ID: 826 2122 8572
Passcode: Will be emailed and viewable online
Find your local number: https://us02web.zoom.us/u/kFYK3iaKu

Pricing

Open to the public. Membership is not required!

This event will not be recorded.

Slides and handouts if any will be uploaded
to Tenant Screening.

v4

05

05.May.Thursday

No events

06

06.May.Friday

No events

07

07.May.Saturday

No events
Find events by location, from west to east:
Pittsfield (RHABC): 3rd Tuesday
West Springfield (RHAGS): 2nd Thursday
Southbridge (SWCLA): 1st Monday
Worcester (WPOA): 2nd Wednesday
Fitchburg (NWCLA): 2nd Thursday
Marlborough (MWPOA): 2nd Tuesday
Waltham (CRRHA): 1st Wednesday
Cambridge: 3rd Tuesday
Technical note about purchasing:
Due to a technical limitation of our site, you will need to purchase tickets one at a time. After the first purchase additional tickets can be purchased with one click, without reentering your information.
If you have trouble purchasing online, mark your calendar and come pay at the door. If any event were to sell out we would send an email. Make sure you are on our mailing list and subscribed to updates about local events.
If you have any questions concerning events, please contact us at hello@masslandlords.net.