Buy Tickets for Upcoming Real Estate Events
Buy tickets for rental real estate networking and training.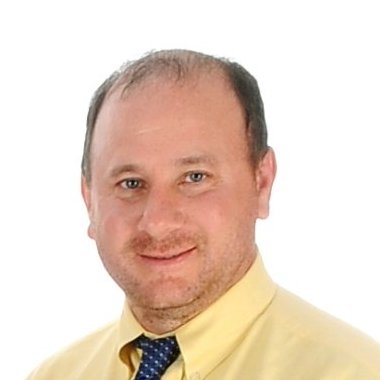 "I have three buildings which were financed by Masslandlords members I met at events. They are all holding first position mortgages with great rates and a small down payment. The connections I have made over the years have literally been priceless."
Russell Sabadosa, East Longmeadow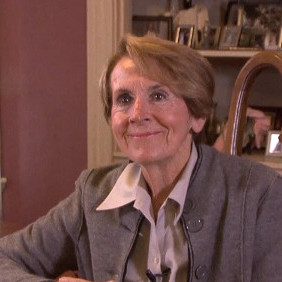 On the value of events: "The cheapest way to learn is from someone else's mistakes."
Jane Gasek, Worcester
Open to the public! Membership is not required.
You are not logged in. Purchase any non-member ticket to create an account. Or
log in to your account
for member tickets.
Early bird pricing available until noon seven days prior.
13

13.August.Thursday

https://masslandlords.net/event-web/fitchburg-2020-08-13/

Special Guest Speaker is Platinum Sponsor; Brian Lucier of Belaire Property Management LLC for PART II of his COVID-19 presentation.

Under the new normal of property management within the realm of your real estate rental business, we will take a look under the mask to reveal new tips, tactics, and techniques to conduct successful results in your rental business.

We will look at the new protocols for virtual showings, obtaining online rental applications, remote screening and getting to that all elusive holy grail of finding a great tenant. Join us for a jam packed presentation and bring your notepads to jot down new ideas to make your rental business a success in covid. And remember, keep calm & manage property.

Meetings are open to the public! Tickets are $10. Zoom meeting information will be provided the day of the event. Become a member and the annual dues pay for all 10 meetings a year!

Thursday, Aug 13th

NWCLA Meeting Agenda

Visit nwcla.com for any last-minute updates or changes.

Location

Virtual Meeting and Webinar Replacement

During the COVID-19 (coronavirus) pandemic, this event series is being replaced by webinars or virtual meetings
held during the normal event time. Please do not go to the physical event location.
If you require assistance using webinar or virtual meeting technology, please contact us at 774-314-1896 or
hello@masslandlords.net
a day or two prior to the event. We can send instructions in time for you to participate.

Virtual meetings include optional audience participation via video, phone, and screenshare
and are not recorded.
Webinars have limited participation options (typed questions only) and are recorded.

Pricing

Membership not required! Open to the public.

Early-bird ends seven days prior @ 12pm:

Public and Members other than NWCLA: $10
MassLandlords.net/NWCLA members: pay annual dues, then free

Zoom meeting information will be provided the day of the event

This event is operated by volunteers.

v1

26

26.August.Wednesday

https://masslandlords.net/event-web/webinar-2020-08-26/

Rental assistance is available for renters to help pay rent even while the courts remain closed. Residential Assistance for Families
in Transition (RAFT) can provide thousands of dollars to families at risk of becoming homeless.
Emergency Rental and Mortgage Assistance (ERMA)
likewise can provide thousands. Both programs have an application process, an income eligibility screen, and other conditions. Both programs
have funding available now. We will cover:

Who is eligible for RAFT and ERMA? Have eligibility criteria changed recently?
What can a landlord do to help renters access these funds?
How much might be available per renter? How much does the state have left to give?
What conditions are there?
How long will it take?
Does accepting RAFT or ERMA prevent me from accessing court in the future? Restrict me in other ways?
What other programs might I want to be aware of?

Attendees will leave with a step-by-step understanding of how to help a renter apply and how to move the process forward.
Wayfinders is a regional subsidy administrator but the information will be broadly applicable to owners and managers statewide.

H. John Fisher, Wayfinders

This part of the presentation will be given by H. John Fisher of Wayfinders.
John Fisher has bought, sold and managed rental properties for more than 45 years.
He has also worked on and off with Way Finders (formerly HAPHousing) for more than
20 of those years in many roles, including that of a Hearing Officer.
John is also the author of the landlord textbook Property Management Manual for Massachusetts Rental Owners,
which is now in the fourth printing of its sixth edition.

"No Sales Pitch" Guarantee

MassLandlords offers attendees of directly managed events a "No Sales Pitch" guarantee. If a guest speaker offers services, their presentation will not discuss pricing, promotions, or reasons why you should hire them.
We do not permit speakers to pay for or sponsor events. Guest speakers are chosen for their expertise and willingness to present helpful
educational content. Your purchase of an event ticket sustains our nonprofit model.

Wednesday, August 26th

12:00pm Webinar Begins
1:00pm Webinar Ends (this webinar may run late to 1:15)

Registration

Open to the public. Membership is not required!

Webinar Details (hosted by Zoom)

We will share our video, audio, and computer screen and slides.

You can chat questions. You will not be on video or audio.

Password will be emailed and viewable online.

Upon purchasing, you will be registered. Registrants will have full access to the webinar, including watching live or watching the recording
any time after the webinar is posted.

Watch Live (on August 26, 2020 12:00 PM):

Hi there,

You are invited to a Zoom webinar.
When: Aug 26, 2020 12:00 PM Eastern Time (US and Canada)
Topic: Statewide Webinar August 26, 2020

Please click the link below to join the webinar:
https://us02web.zoom.us/j/83144447688
Passcode: See above
Or Telephone:
Dial(for higher quality, dial a number based on your current location):
US: +1 301 715 8592 or +1 312 626 6799 or +1 646 876 9923 or +1 253 215 8782 or +1 346 248 7799 or +1 408 638 0968 or +1 669 900 6833
Webinar ID: 831 4444 7688
Passcode: See above
International numbers available: https://us02web.zoom.us/u/kdUPabqJNP

Watch Recording (after August 28, 2020):

Recording Link:
https://masslandlords.net/laws/raft

Webinar recordings are only available to confirmed registrants. To successfully access, make sure to Log In to your MassLandlords account.

The webinar counts for continuing education credit for Certified Massachusetts Landlord Level Three. Beep in. Beep out.

v4
Find events by location, from west to east:
Pittsfield (RHABC): 3rd Tuesday
West Springfield (RHAGS): 2nd Thursday
Southbridge (SWCLA): 1st Monday
Worcester (WPOA): 2nd Wednesday
Fitchburg (NWCLA): 2nd Thursday
Marlborough (MWPOA): 2nd Tuesday
Waltham (CRRHA): 1st Wednesday
Cambridge: 3rd Tuesday
Technical note about purchasing:
Due to a technical limitation of our site, you will need to purchase tickets one at a time. After the first purchase additional tickets can be purchased with one click, without reentering your information.
If you have trouble purchasing online, mark your calendar and come pay at the door. If any event were to sell out we would send an email. Make sure you are on our mailing list and subscribed to updates about local events.
If you have any questions concerning events, please contact us at hello@masslandlords.net.