Buy Tickets for Upcoming Real Estate Events
Buy tickets for rental real estate networking and training.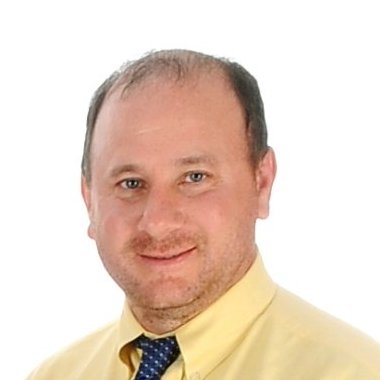 "I have three buildings which were financed by Masslandlords members I met at events. They are all holding first position mortgages with great rates and a small down payment. The connections I have made over the years have literally been priceless."
Russell Sabadosa, East Longmeadow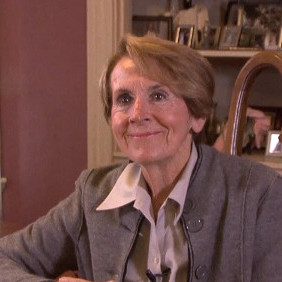 On the value of events: "The cheapest way to learn is from someone else's mistakes."
Jane Gasek, Worcester
Open to the public! Membership is not required.
You are not logged in. Purchase any non-member ticket to create an account. Or
log in to your account
for member tickets.
Early bird pricing available until noon seven days prior.
15

15.September.Sunday

No events

16

16.September.Monday

No events

17

17.September.Tuesday

https://masslandlords.net/event-web/cambridge-2019-09-17/

Whether you're coming from the point of view of individual landlording, or if you're an experienced corporate landlord
looking to get the latest industry update, this presentation on commercial lending will give you the perspective you need
to grow your income property business.

We'll start by covering the different expectations in the commercial world vs residential mortgages. Maturity date, rate,
and down payment are just the beginning. We'll also cover minimum loan amounts, and prepayment penalties. Next we'll cover
properties where commercial lending does not apply, and talk about how even owner-occupied properties might need or benefit from a commercial
loan.

We'll cover the application process. We'll show you what lenders look for and what kinds of projects may not be lendable
(including some renovation work or empty buildings). We'll also cover the major difference with residential mortgages, which
is ongoing reporting requirements during the life of the loan.

Unlike with residential mortgages, where maturity means the loan is paid off, commercial mortgage maturity often results in refinancing
and ongoing debt. We'll talk about this and about the collections process, in case you want to buy a commercial foreclosure. Finally we'll cover
special cases, including portfolio lending, lines of credit, and transferring properties into an LLC.

This presentation will be given by Michael Travaglini, MassLandlords member, and John Genga, both of Brookline Bank.

Have you seen our Leave Stuff, Take Stuff Table?

Market your business, pick up handouts, give away an old doorknob. Everything goes on our first-come, first-served display table at all our events. Please bring business cards, brochures, coupons. And feel free to pick up your own uncollected marketing materials at the end. Everything not claimed end-of-night may be chucked.

"No Sales Pitch" Guarantee

MassLandlords offers attendees of directly managed events a "No Sales Pitch" guarantee. If a guest speaker offers services, their presentation will not discuss pricing, promotions, or reasons why you should hire them.
We do not permit speakers to pay for or sponsor events. Guest speakers are chosen for their expertise and willingness to present helpful
educational content. Your purchase of an event ticket sustains our nonprofit model.

Tuesday, September 17th

Cambridge Meeting Agenda

5:30pm Sign-in and Networking

Networking draws from Cambridge, Boston, Somerville, Arlington, Belmont, Watertown, and Malden.

6:00pm Buffet Dinner
6:40pm Executive Director Doug Quattrochi with the MassLandlords Business Update

Member Minutes – Any member can have the mic for 60 seconds (introduce yourself, ask a question, share words of wisdom, etc.)

7:00pm Commercial Lending 101
8:30pm Networking
9:00pm Doors close

Location

Cambridge Innovation Center
1 Broadway (5th Floor)
Cambridge, MA 02142

Please note: CIC has several buildings in Kendall Square, two of them being adjacent to each other. The correct location for this event is the building with light colored concrete, vertical windows and a Dunkin Donuts on the ground level. You will NOT see a CIC sign. Refer to the image below.




ID required Upon entering One Broadway, you will need to check in with the lobby security. You'll just need to show your ID and let them know you're going to the MassLandlords event in the 5th floor Venture Cafe.

Accessing from the T

Exit the Kendall T stop on Main St.
Cross to the northeast side of Main St. with the Marriott and Chipotle and walk down the street away from Cambridge towards the Longfellow Bridge to Boston.
Cross through the plaza with the five-foot high metal globe; One Broadway is the building undergoing construction across the next street.
Cross over Broadway to arrive at One Broadway.

Parking

Just $10 at Pilgrim Parking, enter after 4pm, a two-minute walk from One Broadway, click here for details. Be careful, some garages are $30. Accessible by T (red line Kendall Square) and highway. For additional parking options see CIC Directions.




Food

Buffet, incl. salad and rolls
Water, sodas
Cookies

*Dietary restrictions: purchase an early-bird ticket and email hello@masslandlords.net, we will accommodate you.

Leftover food is donated to members and/or homeless shelters.

Pricing

Open to the public. Membership is not required!

Door:
Early-bird, reserve seven days prior by 12pm:

Nametags are printed for early-bird public, early-bird member, and premium members only.

Extra Credit

First time attendees: Join as a member before leaving the event, your public ticket will be credited toward membership.
Members: Bring a first-time attendee who joins at the event, your membership will be extended by one month free. No limit.

v3

https://masslandlords.net/event-web/pittsfield-2019-09-17/

John Fisher is a wealth information and has worked "both sides of aisle" in terms of rental subsidies and property management. His book, the
Massachusetts Rental Owners Property Management Manual is now in its sixth edition and remains a favorite among experienced landlords as a reference
and update on new laws and regulations.

John Fisher, author, subsidy administrator, landlord

Tuesday, September 17th

Berkshire County Meeting Agenda

6:00pm Networking

Networking draws from Great Barrington, Lee, Lenox, Stockbridge, Pittsfield, Lanesborough, Cheshire, New Ashford, Adams, North Adams, Clarksburg, Williamstown, Florida,
Savoy, Hancock, Dalton, Windsor, Hinsdale, Peru, Richmond, Washington, West Stockbridge, Becket, Tyringham, Alford, Otis, Monterey, Sandisfield, New Marlborough, Sheffield, Egremont, and Mount Washington.

6:30pm Dinner, reservation required
7:00pm Speaker

Location

Zucchini's Restaurant (lower level)
1331 North Street
Pittsfield, MA 01201

Parking

There is ample free parking behind the restaurant

Food

Pricing

Membership not required! General public can come free for your first time.

No dinner: just show up
Dinner, typically around $22, text Rick at 1-413-822-8852, call 1-413-822-8852, or email RHABC99@gmail.com

This event is operated by volunteers.

v1

18

18.September.Wednesday

No events

19

19.September.Thursday

https://masslandlords.net/event-web/webinar-2019-09-19/

This one hour webinar will offer best practices and next steps for landlords of buildings with 1 to 4 rental units who are considering installing solar on their property. Webinar participants discuss a MassCEC tool-kit developed with resources for onsite and remote landlords, questions to ask installers, case studies, and participate in a questions and answers session.

Panelists include: Elizabeth Youngblood, MassCEC, Sam Milton, Climate Resources Group, Doug Quattrochi, MassLandlords, and Ben Mayer, SunBug Solar.

Thursday, September19th

Registration

Open and free to the public! Register below to save your seat.

The webinar is in collaboration with MassLandlords, Climate Resources Group, and JSG Communications.

v2

20

20.September.Friday

No events

21

21.September.Saturday

RAPV

221 Industry Ave, Springfield, MA 01104, USA

https://masslandlords.net/event-web/2019-09-21/

Learn everything you need to succeed as an owner or manager of residential rental property in Massachusetts.

This fast-paced course is strictly limited to 16 participants to allow for detailed discussion and Q&A. Course tuition includes:

Small group session with the Executive Director, a trained presenter and experienced landlord, and the attorney.
A comprehensive agenda, see below.
Your choice of two books:

Every Landlord's Tax Deduction Guide by NOLO,
The Good Landlord by Peter Shapiro,
Getting to Yes by Roger Fisher, and/or
The Housing Manual by H. John Fisher.

A bound summary of all material presented.
Breakfast pastries, coffee, tea.
Lunch sandwiches, sodas, chips, cookies; all dietary requirements satisfied, please notify us when you purchase a ticket.
A MassLandlords ballpoint pen.
A coupon for 10% off any MassLandlords annual membership.
A MassLandlords certificate of completion and permission to use "MassLandlords Crash Course graduate" on your marketing material.

Instructor Douglas Quattrochi

Featured Testimonial

"I simply wanted to reach out and express just how happy I am to have attended the landlording crash course. The presentation and delivery of the information was flawless and I certainly have walked away with a greater understanding of the intricacies that govern being an above average landlord/manager." –
Michael Murray

Saturday, September 21st, 2019

Agenda

8:30 am – Introduction of MassLandlords and course participants
8:50 – Rental markets

Urban, suburban, rural
Luxury, college, professional, working, subsidized, rooming houses

9:05 – Property selection

Lead paint (Legal highlight)
Utilities
Bones vs surfaces
Amenities
Repairs and renovations
Durable vs beautiful
What if I'm stuck with what I've got?

9:20 – Sales and marketing 101 for rental property managers

Marketing rentals
Sales process
Staying organized
Branding a small business
Getting more or fewer calls
Tips and tricks

10:05 – Break
10:15 – Applications and screening

Criminal, credit, eviction
Discrimination (legal highlight)
Tenant Screening Workshop

11:10 – Rental Forms

Lease vs Tenancy at Will
iCORI
Eviction notices

11:35 – Legal Matters start

Late fees
Security deposits
Eviction process
Move-and-store
Water and electrical submetering
Housing Court vs District Court
Warranty of habitability
Inspections
Subsidies
Rent control

12:00 – Break and Lunch, with free form Q&A
12:30 – Legal Matters finish
1:10 – Maintenance, hiring, and operations

Keeping the rent roll and expenses
Filing taxes
To manage or not to mange
Tenants as customers
Notifying tenants
Extermination
Monitoring contractors
Lease violations and conflict resolution
Record keeping

1:50 – Overview of books and resources for further education
1:55 – Review of unanswered questions
2:05 – End

Location

Realtor Association of Pioneer Valley
221 Industry Ave
Springfield, MA 01104

Food

Breakfast:

Fresh bagels, large muffins, cinnamon rolls, coffee cake slices and scones with cream cheese, butter, and jam
Fresh fruit platter
Assorted fruit juices and coffee

Lunch:

Assorted gourmet sandwiches
Garden salad
Fruit salad
Assorted pastries
Soda, juice, water

*Please email hello@masslandlords.net if you have any dietary restrictions and need a special meal.

Pricing

Online:

Non-members: $205
Members: $195 (log in before you register or you will see the non-member price)

Online registration required. All ticket sales final.

Please note: this event is run by MassLandlords staff.

v2
Find events by location, from west to east:
Pittsfield (RHABC): 3rd Tuesday
West Springfield (RHAGS): 2nd Thursday
Southbridge (SWCLA): 1st Monday
Worcester (WPOA): 2nd Wednesday
Fitchburg (NWCLA): 2nd Thursday
Marlborough (MWPOA): 2nd Tuesday
Waltham (CRRHA): 1st Wednesday
Cambridge: 3rd Tuesday
Technical note about purchasing:
Due to a technical limitation of our site, you will need to purchase tickets one at a time. After the first purchase additional tickets can be purchased with one click, without reentering your information.
If you have trouble purchasing online, mark your calendar and come pay at the door. If any event were to sell out we would send an email. Make sure you are on our mailing list and subscribed to updates about local events.
If you have any questions concerning events, please contact us at hello@masslandlords.net.