Buy Tickets for Upcoming Real Estate Events
Buy tickets for rental real estate networking and training.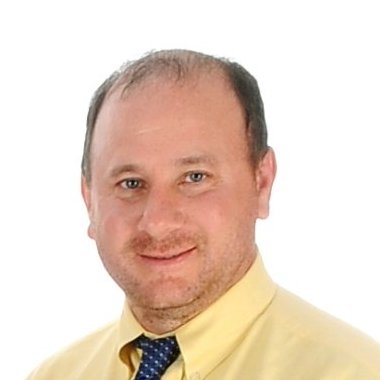 "I have three buildings which were financed by Masslandlords members I met at events. They are all holding first position mortgages with great rates and a small down payment. The connections I have made over the years have literally been priceless."
Russell Sabadosa, East Longmeadow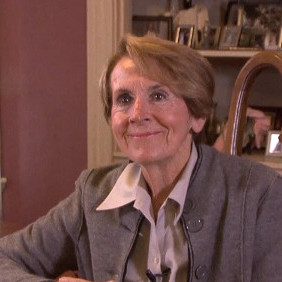 On the value of events: "The cheapest way to learn is from someone else's mistakes."
Jane Gasek, Worcester
Open to the public! Membership is not required.
You are not logged in. Purchase any non-member ticket to create an account. Or
log in to your account
for member tickets.
Early bird pricing available until noon seven days prior.
Sun

Mon

Tue

Wed

Thu

Fri

Sat

March

1

Southbridge: Monday 4/1: Speaker and Networking

153 Chestnut St. Southbridge, MA 01550

153 Chestnut St. Southbridge, MA 01550

https://masslandlords.net/event-web/southbridge-2019-04-01/2019-04-01/

p>Our monthly training and networking event will be held on the first Monday of the month. Speaker details are TBD but you can be sure of great conversation and small group discussion.

The SWCLA Meets at the Southbridge Community Center fka Casaubon Senior Center

Monday, April 1

SWCLA Meeting Agenda

7:00p MassLandlords Business Update
7:10p Guest Speaker
7:45p Pizza break
8:00p Meeting wrap-up
8:30p Networking

Location

Southbridge Community Center (aka Casaubon Senior Center)
153 Chestnut St.
Southbridge, MA 01550

Food

Pricing

Open to the public for your first time! Membership not required for your first time.

Members are admitted for free
General public free the first time, then pay $50/yr for membership.

This event is operated by volunteers.

v1

2

3

4

5

6

7

8

9

Marlborough Tue 4/9: Mortgages and Water Submetering

1 Muddy Ln, Marlborough, MA 01752, USA

1 Muddy Ln, Marlborough, MA 01752, USA

https://masslandlords.net/event-web/marlborough-2019-04-09/2019-04-09/

We've confirmed we'll be hosting Ownup to discuss Mortgages.

We'll also be hosting Ti Sale to discuss Water Submetering.

Tuesday, April 9th

MetroWest Property Owners Association Meeting Agenda

6:30pm Registration, socializing and dinner
7:00pm MassLandlords Business Update
7:15pm Program starts

Location

Marlborough Fish and Game
1 Muddy Ln

Marlborough, MA 01752

Food

Hot buffet
Beverages
Cookies

Pricing & RSVP

Open to the public! Membership is not required. *MWPOA Members* RSVP by emailing your full name to Laurel newlakeview@yahoo.com

MassLandlords.net/MWPOA Members pay $100 annual MWPOA dues and each meeting is free, just RSVP!
MassLandlords.net Members and general public: $5

This event is operated by volunteers.

v1

10

Worcester Wed 4/10: Rental Sales and Marketing Ad Roast, Ask the Experts about when the Bubble Bursts

1 Skyline Dr, Worcester, MA 01605, USA

1 Skyline Dr, Worcester, MA 01605, USA

https://masslandlords.net/event-web/worcester-2019-04-10/2019-04-10/

Part I: Rental Sales and Marketing, Including Ad Roast

We'll be discussing all things advertising, including screening applicants on craigslist, which places are the best to advertise vacancies, and how to make sure
you have the minimum vacancy loss. We'll treat this as a presentation by MassLandlords staff that attendees will get to critique and modify with their own two cents. We also hope to have an ad roast, which
is to say, we will find advertisements for non-member properties, put them up on the screen, and point out things that are done badly, illegally, or just entertainingly.
Suggestions welcome, of course, email hello@masslandlords.net.

This part of the presentation will be presented/moderated by MassLandlords emcee Rich Merlino.

Part II: Ask the Experts, Including when the Bubble Bursts

Some folks are wondering how rental properties can be a good investment when the asking prices aren't justified by the rents. Is there a bubble? What can we do now to prepare for when it bursts?
This and more will be the subject of our "Ask the Experts" panel, in which experienced landlords and investors will take the stage to answer any question you might have about anything. We will
start the conversation by asking about the bubble, how to manage gut rehabs, and why you shouldn't invest in real estate from an IRA.

Rental Sales and Marketing Including Ad Roast

Ask the Experts

Have you seen our Leave Stuff, Take Stuff Table?

Market your business, pick up handouts, give away an old doorknob. Everything goes on our first-come, first-served display table at all our events. Please bring business cards, brochures, coupons. And feel free to pick up your own uncollected marketing materials at the end. Everything not claimed end-of-event may be chucked.

"No Sales Pitch" Guarantee

MassLandlords offers attendees of directly managed events a "No Sales Pitch" guarantee. If a guest speaker offers services, their presentation will not discuss pricing, promotions, or reasons why you should hire them.
We do not permit speakers to pay for or sponsor events. Guest speakers are chosen for their expertise and willingness to present helpful
educational content. Your purchase of an event ticket sustains our nonprofit model.

Wednesday, April 10th

Meeting Agenda

5:30pm Sign-in/Networking

Networking draws from Worcester, Shrewsbury, Millbury, Auburn, Leicester, Paxton, Holden, West Boylston, Boylston, Grafton, Upton, Northbridge, Sutton, Oxford, Charlton, Spencer, Oakham, Rutland, Princeton, Clinton, and Sterling.

6:15pm Buffet Dinner by The Vintage Grille
6:40pm MassLandlords Business Update and Member Minutes

Member Minutes – Any member can have the mic for 60 seconds (introduce yourself, ask a question, share words of wisdom, etc.)

7:00pm Rich Merlino Meeting Introduction
7:05pm Rich Merlino Advertising and Ad Roast
7:30pm Ask the Experts, When the Bubble Bursts, Gut Renovations
9:00pm Doors close

Location

Worcester Technical High School
1 Skyline Dr
Worcester, MA 01603

Parking

There is ample free parking in the first lot you see, in the covered garage to your left, on top of the garage (entrance further down road), and around the back of the school

Food

Cheese and crackers, sodas, water, coffee, decaf
Hot buffet dinner, incl. salad, rolls
Cookies, brownies, and/or blondies

*Dietary restrictions: purchase an early-bird ticket and email hello@masslandlords.net, we will accommodate you.

Pricing

Open to the public. Membership is not required!

Door:
Early-bird, reserve seven days prior by 12pm:
Premium Members: No charge and no need to register

Extra Credit

First time attendees: Join as a member before leaving the event, your public ticket will be credited toward membership.
Members: Bring a first-time attendee who joins at the event, your membership will be extended by one month free. No limit.

v1

11

12

13

14

15

16

17

18

19

20

21

22

23

24

25

26

27

28

29

30

May

May

May

May
Find events by location, from west to east:
Pittsfield (RHABC): 3rd Tuesday
West Springfield (RHAGS): 2nd Thursday
Southbridge (SWCLA): 1st Monday
Worcester (WPOA): 2nd Wednesday
Fitchburg (NWCLA): 2nd Thursday
Marlborough (MWPOA): 2nd Tuesday
Waltham (CRRHA): 1st Wednesday
Cambridge: 3rd Tuesday
Technical note about purchasing:
Due to a technical limitation of our site, you will need to purchase tickets one at a time. After the first purchase additional tickets can be purchased with one click, without reentering your information.
If you have trouble purchasing online, mark your calendar and come pay at the door. If any event were to sell out we would send an email. Make sure you are on our mailing list and subscribed to updates about local events.
If you have any questions concerning events, please contact us at hello@masslandlords.net.