Buy Tickets for Upcoming Real Estate Events
Buy tickets for rental real estate networking and training.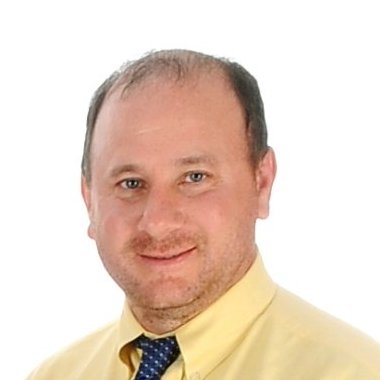 "I have three buildings which were financed by Masslandlords members I met at events. They are all holding first position mortgages with great rates and a small down payment. The connections I have made over the years have literally been priceless."
Russell Sabadosa, East Longmeadow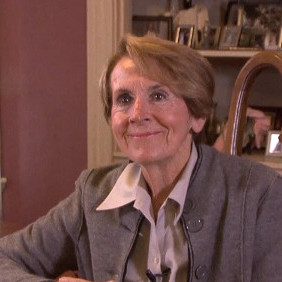 On the value of events: "The cheapest way to learn is from someone else's mistakes."
Jane Gasek, Worcester
Open to the public! Membership is not required.
You are not logged in. Purchase any non-member ticket to create an account. Or
log in to your account
for member tickets.
Early bird pricing available until noon seven days prior.
31

31.March.Sunday

No events

01

01.April.Monday

https://masslandlords.net/event-web/southbridge-2019-04-01/

Our monthly training and networking event will be held on the first Monday of the month. You can be sure of great conversation and small group discussion about landlord-tenant law.

The SWCLA Meets at the Southbridge Community Center fka Casaubon Senior Center

Monday, April 1

SWCLA Meeting Agenda

7:00p MassLandlords Business Update
7:10p Guest Speaker
7:45p Pizza break
8:00p Meeting wrap-up
8:30p Networking

Location

Southbridge Community Center (aka Casaubon Senior Center)
153 Chestnut St.
Southbridge, MA 01550

Food

Pricing

Open to the public for your first time! Membership not required for your first time.

Members are admitted for free
General public free the first time, then pay $50/yr for membership.

This event is operated by volunteers.

v2

02

02.April.Tuesday

No events

03

03.April.Wednesday

https://masslandlords.net/event-web/newton-2019-04-03/

As we enter the spring rental market, it's time to remind ourselves of the importance of careful tenant selection to our bottom line.
In this month's meeting we'll be covering tenant screening with
three in-depth looks from three sets of speakers. The first two segments will be "how" and the third will be
"what" to look for.

Part I: Tenant Screening Refresher

We'll start by reviewing the list of protected classes and equal housing opportunity laws. Yes, you can
reject the rental application of someone who's a member of a protected class.
But no, you can't do so because of their being in that protected class.
We'll cover federal and state protected classes, steering, and testing. We'll make sure everyone leaves the room
understanding their obligations to ensure equal housing opportunity for all.

We'll then cover the "big three" tenant screening checks that landlords can pay for. These are in addition
to the detective work we can do on our own. We'll explain how credit scores work, one easy source of criminal data,
and one free way to check eviction records.

This part of the presentation will be given by MassLandlords staff.

Part II: Criminal Records In-Depth

Criminal records have become both under-utilized and overly harsh in screening out rental applicants. We'll explain
which kinds of data sources exist, what the data tells us or doesn't tell us about an applicant, and why we need to review
criminal records on a case-by-case basis. Arrests and misdemeanors may not be housing relevant.

This part of the presentation will be a moderated discussion between staff and
Jeremy Durrin, president of Background Examine.

Part III: Landlord Q&A on Screening

We'll be putting three regular audience members in front of the room to discuss what they look for once they have
a credit, criminal, and eviction history. We'll also be asking them about checking income, references, cosigners, residence history,
and many other factors.

Jeremy Durrin, BackgroundExamine.com

Landlord Q&A on Screening

Have you seen our Charles River volunteer website? Market data available on rent levels for Waltham and surrounding areas.
We encourage you to also take the poll on your current views of the rental market.
Use the "Contact Us" form to request a login at crrha.org

"No Sales Pitch" Guarantee

MassLandlords offers attendees of directly managed events a "No Sales Pitch" guarantee. If a guest speaker offers services, their presentation will not discuss pricing, promotions, or reasons why you should hire them.
We do not permit speakers to pay for or sponsor events. Guest speakers are chosen for their expertise and willingness to present helpful
educational content. Your purchase of an event ticket sustains our nonprofit model.

Wednesday, April 3rd

Charles River Meeting Agenda

6:00pm Sign-in/Networking

Networking draws from Waltham, Newton, Weston, Watertown, Wellesley, Wellesley Hills, Lincoln, Dover, Arlington, Belmont, and the western ends of Cambridge and Boston.

6:10pm Pizza and sodas provided
6:40pm Executive Director Doug Quattrochi with the MassLandlords Business Update

Member Minutes – Any member can have the mic for 60 seconds (introduce yourself, ask a question, share words of wisdom, etc.)

7:00pm Tenant Screening Refresher
7:25pm Criminal Screening Discussion with Jeremy Durrin
7:45pm Whole Room Discussion including Expert Landlord Q&A
8:20pm Networking and small group discussion
9:00pm Doors Close

Location

Charles River Properties
382 Watertown St
Newton, MA 02458

Parking

Lots of street parking available at this hour.

Public parking lot behind Village Bank near corner of Adams and Watertown Streets (<0.1 miles).

Public parking lot at Bridge St and Linwood Ave (0.2 miles).




Food

Pizza
Soda, Water
Please feel free to bring a dinner that meets your dietary goals/restrictions

Pricing

Open to the public. Membership is not required! Seating is limited to 25. If tickets are active, seats are available.
This location credit card and check only.

Public: $15.00
Members: $10.00

v1

04

04.April.Thursday

No events

05

05.April.Friday

No events

06

06.April.Saturday

https://masslandlords.net/event-web/worcester-2019-04-06/

MassLandlords staff and volunteers will be offering free window screen repairs at the City of Worcester's Health and Housing on the Hill Block Party!
Window screen repairs are first-come, first-served while supplies last. You do not need to be a resident of the Union Hill neighborhood to participate.
This event is rain or shine.

We will be patching and/or completely re-splining old window screens of most common sizes. Bring as many as you want!

Landlords are required by the state sanitary code to provide window screens from April 1st to October 30th of each year. Window screens are a
critical public health requirement to prevent to spread of zika, west nile virus, malaria, and yellow fever.

Health and Housing on the Hill Block Party

Saturday, April 6th

Fair Hours

12pm Party Starts

The MassLandlords tent will be on the south end of the fair.
Short presentations on how to be a landlord and renter rights and responsibilities
Music, food trucks

3pm Party ends

Location

The MassLandlords tent will be on the south end of the fair.
Providence St between Dorchester and Aetna St
Union Hill neighborhood of
Worcester, MA

Parking

Parking is available in the Providence St lot at Harrison St and includes accessibility help.

Food

Available for purchase at food trucks

Pricing

Open to the public. Membership is not required! Completely free.

This event is operated by MassLandlords staff and volunteers together.

v1
Find events by location, from west to east:
Pittsfield (RHABC): 3rd Tuesday
West Springfield (RHAGS): 2nd Thursday
Southbridge (SWCLA): 1st Monday
Worcester (WPOA): 2nd Wednesday
Fitchburg (NWCLA): 2nd Thursday
Marlborough (MWPOA): 2nd Tuesday
Waltham (CRRHA): 1st Wednesday
Cambridge: 3rd Tuesday
Technical note about purchasing:
Due to a technical limitation of our site, you will need to purchase tickets one at a time. After the first purchase additional tickets can be purchased with one click, without reentering your information.
If you have trouble purchasing online, mark your calendar and come pay at the door. If any event were to sell out we would send an email. Make sure you are on our mailing list and subscribed to updates about local events.
If you have any questions concerning events, please contact us at hello@masslandlords.net.