Buy Tickets for Upcoming Real Estate Events
Buy tickets for rental real estate networking and training.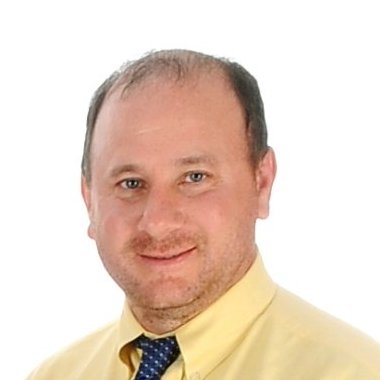 "I have three buildings which were financed by Masslandlords members I met at events. They are all holding first position mortgages with great rates and a small down payment. The connections I have made over the years have literally been priceless."
Russell Sabadosa, East Longmeadow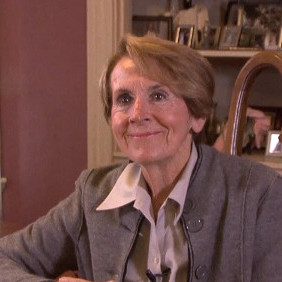 On the value of events: "The cheapest way to learn is from someone else's mistakes."
Jane Gasek, Worcester
Open to the public! Membership is not required.
You are not logged in. Purchase any non-member ticket to create an account. Or
log in to your account
for member tickets.
Events
Public Ticket
(early bird)
Member Ticket
(early bird)
Public Ticket
Member Ticket
Fitchburg - Thu August 13
Stay Calm & Manage Property: Lease ups in a COVID-19 World: PART II
$10
NWCLA members: pay annual dues, then free
Webinar - Wed August 19
Rental Assistance Application Process RAFT ERMA
$6
$3
Early bird pricing available until noon seven days prior.
03

03.November.Sunday

No events

04

04.November.Monday

https://masslandlords.net/event-web/southbridge-2019-11-04/

Our monthly training and networking event will be held on Monday, November 4th.

The SWCLA Meets at the Southbridge Community Center aka Casaubon Senior Center

Monday, November 4th

SWCLA Meeting Agenda

7:00p MassLandlords Business Update
7:10p Guest Speaker
7:45p Pizza break
8:00p Meeting wrap-up
8:30p Networking

Location

Southbridge Community Center (aka Casaubon Senior Center)
153 Chestnut St.
Southbridge, MA 01550

Food

Pricing

Open to the public for your first time! Membership not required for your first time.

Members are admitted for free
General public free the first time, then pay $50/yr for membership.

This event is operated by volunteers.

v1

05

05.November.Tuesday

https://masslandlords.net/event-web/waltham-2019-11-05/

Part I: The Certified Massachusetts Landlord™ In-Depth

MassLandlords is launching our new optional state-wide certification! This segment will review the certification in-depth, covering best practices,
the upcoming exam, and our continuing education opportunities.

We will start with the certification context, including a review of existing professional certifications for
owners and managers of residential real estate. Then we'll review the motivations for creating our own program, and share our end vision.
We will give a step-by-step guide for how to start certification online and what to expect with the exam, which will be available January 2020.

This part of the presentation will be given by MassLandlords staff.

Part II: Eviction and Serving Notices to Quit

Try as we might, not every tenancy is stable and not every tenant recognizes this and leaves promptly. Sometimes we need to start "summary process", which is the legal term
for a Massachusetts eviction. This segment walks us through the eviction process with emphasis on the serving of notices by constables and sheriffs.

Attendees will leave with a clear understanding of the notice to quit, summons and complaint, and execution. We'll go over how to serve notice and will share
some stories of service gone wrong.

This part of the presentation will use MassLandlords repertoire slides and will be given by Mark Weisberg, constable.

A Screenshot of the Certification Logo to appear on our Professional Profiles

Mark Weisberg, Constable will be Presenting (cartoon bears no resemblance).

Have you seen our Charles River volunteer website? Market data available on rent levels for Waltham and surrounding areas.
We encourage you to also take the poll on your current views of the rental market.
Use the "Contact Us" form to request a login at crrha.org

"No Sales Pitch" Guarantee

MassLandlords offers attendees of directly managed events a "No Sales Pitch" guarantee. If a guest speaker offers services, their presentation will not discuss pricing, promotions, or reasons why you should hire them.
We do not permit speakers to pay for or sponsor events. Guest speakers are chosen for their expertise and willingness to present helpful
educational content. Your purchase of an event ticket sustains our nonprofit model.

Tuesday, November 5th

Charles River Meeting Agenda

6:00pm Sign-in/Networking

Networking draws from Waltham, Newton, Weston, Watertown, Wellesley, Wellesley Hills, Lincoln, Dover, Arlington, Belmont, and the western ends of Cambridge and Boston.

6:10pm Pizza and sodas provided
6:40pm Executive Director Doug Quattrochi with the MassLandlords Business Update

Member Minutes – Any member can have the mic for 60 seconds (introduce yourself, ask a question, share words of wisdom, etc.)

7:00pm Certification In-Depth
7:40pm Eviction, Serving Notices
9:00pm Doors Close

Location

The Conference Center at Bentley University, Third Floor
175 Forest St
Waltham, MA 02452

Getting there and Parking

Lots of parking available at this hour. For your ease of access, do not use the Beaver St entrance. Enter at the Main Entrance on Forest Street and park in Lot 1 or Lot 2. The Conference Center is signed on the north corner of the main quadrangle. Refer to the image below for lot locations and correct entrance into building.

Food

Pizza, salad
Soda, Water
Cookies
Please feel free to bring a dinner that meets your dietary goals/restrictions

Pricing

Open to the public. Membership is not required!

Door:
Early-bird, reserve seven days prior by 12pm:
Premium Members: No charge and no need to register

v3

06

06.November.Wednesday

No events

07

07.November.Thursday

No events

08

08.November.Friday

https://masslandlords.net/event-web/webinar-2019-11-08/

On Monday, September 16, 2019, a significant ruling was issued by the Massachusetts Supreme Judicial Court in the case of Davis v Comerford.
The landlord requested rent be set aside in escrow. The renter argued that not only was escrow unwarranted in this case, but rent escrow was illegal in all cases.

Attorney Peter Vickery will walk us through the amicus brief MassLandlords filed in the case of Davis v Comerford. He will also review the tenant brief
and spend most of the hour on the final decision by the SJC. In the decision, the court established guidelines for rent escrow motions.
Attendees will leave understanding the factors judges must consider when evaluating rent escrow motions.
Suitable for landlord-tenant attorneys and advanced self-represented DIY landlords. All are welcome.

Attorney Peter Vickery

Coversheet of the MassLandlords amicus brief in Davis v Comerford

Friday, November 8th

12:00pm Webinar Begins
1:00pm Webinar Ends

Registration

Upon purchasing, you will be registered. A password for the webinar will be sent day-of.
Registrants will also have full access to the recording to watch or rewatch any time after the webinar is completed.

Zoom webinar

Expired: https://zoom.us/j/265729407

Recorded: https://masslandlords.net/laws/rent-escrow/

Password will be emailed to registrants immediately upon registration. Check your spam or click here (log in and the page will show the webinar password).

Or iPhone one-tap :

US: +16468769923,,265729407# or +16699006833,,265729407#

Or Telephone:

Dial(for higher quality, dial a number based on your current location):

US: +1 646 876 9923 or +1 669 900 6833 or +1 408 638 0968

Webinar ID: 265 729 407

International numbers available: https://zoom.us/u/aezzlVDnur

The webinar counts for continuing education credit for Certified Massachusetts Landlord Level Three.

v2

09

09.November.Saturday

No events
Find events by location, from west to east:
Pittsfield (RHABC): 3rd Tuesday
West Springfield (RHAGS): 2nd Thursday
Southbridge (SWCLA): 1st Monday
Worcester (WPOA): 2nd Wednesday
Fitchburg (NWCLA): 2nd Thursday
Marlborough (MWPOA): 2nd Tuesday
Waltham (CRRHA): 1st Wednesday
Cambridge: 3rd Tuesday
Technical note about purchasing:
Due to a technical limitation of our site, you will need to purchase tickets one at a time. After the first purchase additional tickets can be purchased with one click, without reentering your information.
If you have trouble purchasing online, mark your calendar and come pay at the door. If any event were to sell out we would send an email. Make sure you are on our mailing list and subscribed to updates about local events.
If you have any questions concerning events, please contact us at hello@masslandlords.net.