Buy Tickets for Upcoming Real Estate Events
Buy tickets for rental real estate networking and training.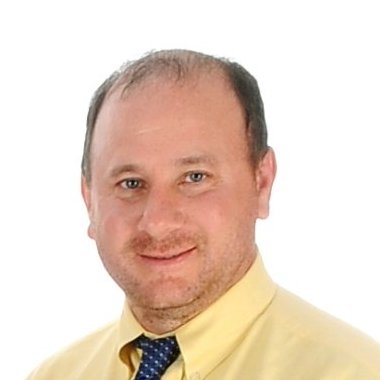 "I have three buildings which were financed by Masslandlords members I met at events. They are all holding first position mortgages with great rates and a small down payment. The connections I have made over the years have literally been priceless."
Russell Sabadosa, East Longmeadow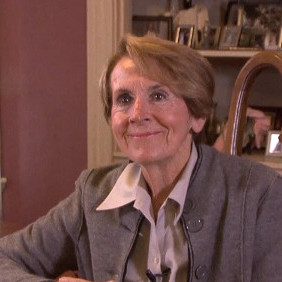 On the value of events: "The cheapest way to learn is from someone else's mistakes."
Jane Gasek, Worcester
Open to the public! Membership is not required.
You are not logged in. Purchase any non-member ticket to create an account. Or
log in to your account
for member tickets.
Early bird pricing available until noon seven days prior.
Sun

Mon

Tue

Wed

Thu

Fri

Sat

June

June

June

June

June

June

1

2

3

4

5

6

7

8

9

10

11

12

13

14

15

Worcester Crash Course

https://masslandlords.net/event-web/crash-course/2017-07-15/

Worcester: The MassLandlords Crash Course in Landlording

Our Popular Landlording Crash Course is Coming to Worcester!

Learn everything you need to succeed as an owner or manager of residential rental property in Massachusetts.

This fast-paced course is strictly limited to 16 participants to allow for detailed discussion and Q&A. Course tuition includes:

Small group session with the Executive Director, a trained presenter and experienced landlord.
A comprehensive agenda, see below.
Nolo's Every Landlord's Tax Deduction Guide
A bound summary of all material presented
A book on conflict resolution, title TBD, either by Peter Shapiro or Roger Fisher, depending on availability
Breakfast pastries, coffee, tea
Lunch sandwiches, sodas, chips, cookies; all dietary requirements satisfied
A MassLandlords gel pen
A coupon for 10% off any MassLandlords annual membership
A MassLandlords certificate of completion and permission to use "MassLandlords participant" on your marketing material.

Attendee Testimonials:

"I absolutely enjoyed this course. There was a lot of information that was shared that will help me be a better landlord. Doug imparts his wisdom in a very concise, fast paced manner. He also allows and encourages class participation, which I found invaluable to hear what other landlords are experiencing both positive and negative. Doug is professional, polite, thoughtful, and most of all knowledgeable. I would highly recommend his course to anyone from beginner to experienced property owner." – Crash Course Feedback #764 (submitted 4/26/17)

Normally I like to sleep-in on Saturdays and was worried that I could walk away from the workshop underwhelmed. Fortunately that was not the case at all. This was a productive Saturday for sure and I probably could have stayed for more.

– Crash Course Feedback #532 (submitted 5/24/2016)

Saturday, July 15th, 2017

Need a different date? Email agee@masslandlords.net with your city and number of attendees to request a custom session, or join our mailing list, "News about local events," to be notified of the next crash course near you.

Agenda

8:30 am – Introduction of MassLandlords and course participants
8:45 – Rental markets

Urban, suburban, rural
Luxury, college, professional, working, subsidized, rooming houses

8:55 – Property selection

Lead paint (Legal highlight)
Utilities
Bones vs surfaces
Amenities
Repairs and renovations
Durable vs beautiful
What if I'm stuck with what I've got?

9:05 – Sales and marketing 101 for rental property managers

Marketing rentals
Sales process
Staying organized
Branding a small business
Getting more or fewer calls
Tips and tricks

9:45 – Break
9:55 – Applications and screening

Criminal, credit, eviction
Discrimination (legal highlight)
Interactive Game

10:35 – Rental Forms

Lease vs Tenancy at Will
iCORI
Eviction notices

10:55 – Legal Matters

Late fees
Security deposits
Eviction process
Move-and-store
Water and electrical submetering
Housing Court vs District Court
Warranty of habitability
Inspections
Subsidies
Rent control

11:55 – Break
12:05 – Lunch and free form Q&A
12:25 – Maintenance, hiring, and operations

Keeping the rent roll and expenses
Filing taxes
To manage or not to mange
Tenants as customers
Notifying tenants
Extermination
Monitoring contractors
Lease violations and conflict resolution
Record keeping

1:00 – Overview of books and resources for further education
1:15 – End

Location

Hilton Garden Inn Worcester
35 Major Taylor Boulevard
Worcester, MA 01608

The hotel offers parking in a city owned parking garage across the street from the hotel for a discounted fee of $7 per vehicle.

Food

Continental Breakfast

Fresh Baked Breakfast Breads
Pastries and Muffins
Variety of Deli Style Bagels with Cream Cheese and Fruit Preserves
Sliced Fresh Seasonal Fruits
Coffee & Tea

Lunch

Assorted Grilled Paninis (vegetarian option included)
Salad Bar
Iced Tea, Lemonade, Water, etc.
Hot Apple Crisp

*If you have any dietary restrictions, please let us know as soon as possible so we can accommodate you. Contact Alexis at agee@masslandlords.net .

Pricing

Online:

Non-members: $199
Members: $189 (log in before you register or you will see the non-member price)

Online registration required.

Please note: this event is run by MassLandlords staff.

Worcester Crash Course Tickets
July 15th, 2017

Purchase tickets one-at-a-time. Your credit card is stored securely so additional tickets can be purchased with less effort than the first ticket.

Note: Accounts labeled "secondary" can get member prices through the primary account.

16

17

18

19

20

21

22

23

24

25

26

27

28

29

30

31

August

August

August

August

August
Find events by location, from west to east:
Pittsfield (RHABC): 3rd Tuesday
West Springfield (RHAGS): 2nd Thursday
Southbridge (SWCLA): 1st Monday
Worcester (WPOA): 2nd Wednesday
Fitchburg (NWCLA): 2nd Thursday
Marlborough (MWPOA): 2nd Tuesday
Waltham (CRRHA): 1st Wednesday
Cambridge: 3rd Tuesday
Technical note about purchasing:
Due to a technical limitation of our site, you will need to purchase tickets one at a time. After the first purchase additional tickets can be purchased with one click, without reentering your information.
If you have trouble purchasing online, mark your calendar and come pay at the door. If any event were to sell out we would send an email. Make sure you are on our mailing list and subscribed to updates about local events.
If you have any questions concerning events, please contact us at hello@masslandlords.net.