Landlord Tenant Lawyer, Attorney Recommendations in Massachusetts
| by Nomer Caceres. Posted in News -
A comprehensive article on how to hire a landlord tenant lawyer or attorney in Massachusetts, how to save on landlord tenant attorney cost, and whether you need help with eviction or can do it yourself. This article is written from the owner perspective for Massachusetts. If you are a renter seeking legal services, visit MassLegalHelp.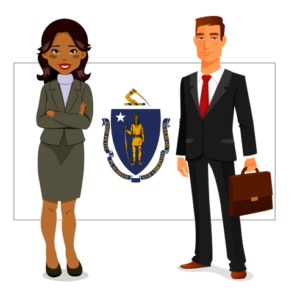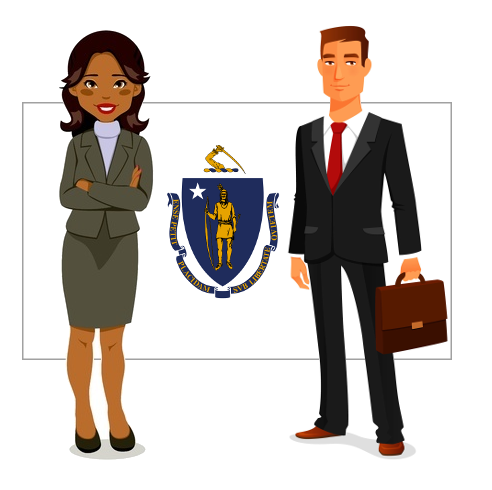 Search our Landlord-Tenant Lawyer Directory
Members can search attorneys recommended by other landlords state-wide.
What's the Difference Between a Landlord Tenant Lawyer vs Attorney
In actual practice there's little difference between a lawyer and an attorney. Lawyers are trained in the law but may or may not offer their services to the general public. Whereas an attorney-at-law is someone both trained and specifically admitted to practice in certain courts on behalf of clients.
Since most people don't know the difference, and since the penalties for unauthorized practice of law are steep in Massachusetts, you probably won't hear about lawyers who aren't also attorneys. The lawyers stick to their jobs working for the state or their company and don't advertise.
We will use the terms "lawyer" and "attorney" interchangeably here to mean someone who can represent you in court. You might also hear "landlord advocate," which may cover lawyers and non-lawyers. Our service provider directory uses the word "attorney."
Landlord-Tenant Attorneys We Invited to Participate
We asked the following landlord-tenant attorneys to provide input for this article. We will update the article as each gets back to us. (Get left out? Email hello@masslandlords.net with your contribution and we will add it.)
Asked: Attorney Jordana Roubicek-Greenman of JRG Legal in Boston; Attorney Craig Ornell of Worcester; Attorney Stanley Komack of Record Title in West Springfield; Attorney Kate Higgins-Shea of Lyon and Fitzpatrick in Holyoke; Attorney Peter Vickery of Amherst.
What a Landlord Tenant Lawyer Can Do
A landlord tenant lawyer can advise you on your rights. These rights could concern your rental property, the claims of your renters, or issues with municipalities (like code enforcement). A landlord tenant attorney can draft rental agreements, sign eviction notices, file cases in court, argue cases before the judge, mediate with your renters, and regain possession of your property. Regaining possession is more widely known as "eviction" and legally is called "summary process."
"A lawyer can review all of your documents, draft notices, facilitate constable communication, set up Summary Process, handle the court processes (set up court, handle motions, discovery, appearances) and counsel on pros and cons," said Attorney Roubicek Greenman of JRG Legal.
What a Landlord Attorney Can't Do
An attorney might be allowed to practice in all areas of the law, but they aren't necessarily qualified to do so. For instance, it takes special experience and training to practice landlord tenant law. It takes a different set of experience and training to close on the purchase of a new property, correct a title defect, or dispute a tax lien. Just because your attorney works in real estate does not mean they are practiced in landlord-tenant law specifically. Ask, but don't assume.
Remember that a landlord tenant attorney can't undo mistakes you have made. If you are unsure what to do, contact an attorney before you make a mistake.
Attorney Roubicek Greenman reminds us, "A lawyer cannot make decisions for a landlord but can provide the best/worst options."
Attorney Vickery reminds us that a landlord-tenant attorney can't work magic.
"Readers of the Harry Potter books will be familiar with Platform Nine-and-Three-Quarters, the magical route from King's Cross Station to Hogwarts. There is no equivalent in landlord-tenant law.  Summary process is the only way to evict a tenant, and there are no secret passages or tunnels to get you under or around it," he said.
Why Hire a Specialist for Landlord Help with Eviction
We sometimes hear of landlords who asked their cousin (who is a divorce lawyer) to draft an eviction notice. This story never ends well. We mean no offense to divorce lawyers, of course. Think of it the other way around. Would you recommend a landlord tenant lawyer to file a divorce? They are vastly different specialties. The cost savings you get by hiring a family friend may be swamped by the cost of inexperience.
In Massachusetts, there are laws, regulations, and court decisions that all factor into how a case might unfold. You want to hire someone who regularly studies all of these as they develop over time. Any attorney may be able to read the law and understand it, but they may also be completely unaware of a recent court decision that impacts your case.
Attorney Roubicek Greenman advised caution especially for landlords with professional management.
"If you are a management company, you cannot proceed on your own in light of the Hatcher case. Also, a lawyer is the only person who can lawfully provide legal advice. A court will not allow anyone other than an individual landlord or a lawyer to 'represent' anyone in court," she said.
This means you cannot appear as the "manager" during an eviction if you are not written into the lease as the lessor. (See article, "Can I Represent Myself in Housing Court?")
The largest eviction we have studied resulted in the landlord losing $32,776.90. The longest eviction lasted one year, three months, two weeks, and two days. There is a lot at stake. Hire an attorney familiar with Massachusetts landlord tenant law.
Why Not Be Your Own Landlord Tenant Attorney
You can be your own landlord tenant attorney in specific cases. In general, you can represent yourself if you personally are named on the rental agreement or the deed. If your company is named, you can't represent yourself. You have to be named personally.
Representing yourself is free. Courts are public, so you can go watch a case before yours (the week before, or any time) to learn how it works. You can prepare your own evidence and cite your own sections of the law. If you are civil and polite, and your case is clear cut, you may win easily and for free.
Before you decide to save on the cost of a landlord advocate, consider that paying for landlord help with eviction can save you months of lost rent. Our eviction research shows that seemingly minor procedural mistakes can result in weeks of delays. Delays can happen with an attorney, too, but it is much less likely to happen with an attorney than when you do it yourself.
Note also that your renter may be at an unfair advantage.
"While it is legal and possible to represent oneself so long as you are not a company, it is always best to obtain as much legal advice as is possible. After all, tenants can and will be getting legal advice, albeit free of charge. You want to have the most information possible in order to proceed," Attorney Roubicek Greenman said.
How Does a Landlord Tenant Lawyer Charge for Landlord Legal Help
"There is no global fee schedule for landlord attorneys," said Attorney Roubicek Greenman.
Each law firm or landlord tenant lawyer is different. Some might set out an hourly rate. Others might have a flat fee for certain services, like cookie cutter eviction for nonpayment. Others might require a retainer up-front and bill against this prepaid fund.
"I personally have a flat fee that includes out of pocket expenses and legal fees for a Summary Process Eviction so long as the tenant does not file a counter lawsuit, discovery and demand a jury trial. In such a case, my fees shift and the case will be billed hourly due to the significant increase in the workload in such a case," said Attorney Roubicek Greenman.
Note that attorneys don't have to take your case. Any of the following might disqualify you: you have made a mess of your situation; your case is hopeless; you can't afford the cost; you are disagreeable to work with. If any of these apply, you will have a hard time finding an attorney to take your case.
How to be your Landlord Tenant Lawyer's Favorite Client
There are some easy things you can do to get on your landlord tenant lawyer's good side.
Respect your landlord attorney's time, especially during the initial consult, which often is free. You might have years' worth of frustration stored up against a renter. Try to distill it down to just what you think the attorney can do to eliminate the problem. Let them ask questions and steer the conversation. Don't rant.
Let them know that you aren't looking for free legal advice. Say up front that you've decided to hire an attorney and you know it will be worth it. Landlords have a reputation for being frugal to a fault. There are a few who make the rounds asking for as much free legal advice as they can get away with. Differentiate yourself from these freeloaders.
Be scrupulous with your paperwork. It's hard enough to fix a problem renter. If your paperwork is also a mess, it may be too much to handle.
"The more information the client can provide, the easier it is for me to do my job. Keeping a rent ledger, a log of repairs (including requests) and a log of any other critical tenant communication is a good start," said Attorney Roubicek Greenman.
Keep clean and tidy paperwork. Keep accurate records, especially copies of communications and rent payments. Be able to produce documentation for rent owed, service requests answered, and your rental agreements. Have all of this in a printed file or on your computer to pull up during your consultation.
How to Supervise Your Landlord Tenant Lawyer
Believe it or not, lawyers are people too. It's easy for any of us to get distracted, and although you might think an attorney would be top of every filing deadline, it never hurts to map out the process yourself and remind them before each due date. If you miss a filing date, bad things can happen. As the old saying goes, the squeaky wheel gets the grease! Our suggestion is just to be politely squeaky.
Questions to ask Before Hiring a Landlord Tenant Attorney in Massachusetts
It's always a good idea to let the attorney's expertise steer the conversation.
"What information do you need from me to proceed with my case and help me?" is an excellent first question, according to Attorney Roubicek Greenman.
You can learn a lot about the attorney just by what they request. You can make requests, too.
How many cases do you handle? Do you represent both landlords and tenants? Do you practice other areas of the law? Do you practice in my town or city? Are you going to handle my case personally or give it to another attorney or someone on your team? What's your preferred method of communication? Can we touch base once a week with a quick phone call?
Attorney Peter Vickery advises that you remember you're operating a business. You also want to be able to judge the business outcomes for various litigation options.
"If your tenant owes you several months' rent, ask the lawyer about the chances of your ever seeing that money. The lawyer should respond with a few pertinent questions before giving you the kind of answer you can rely on," he said.
A good attorney will be able to list several different scenarios and also suggest which one is best.
Limited Assistance Representation
Normally, once an attorney agrees to take your case, they are ethically bound to see your case through to the bitter end. In the last couple of years, attorneys have been permitted to practice "limited assistance representation," which means they can help you even if they aren't committed enough to take your whole case.
For instance, if you ask for limited assistance representation, you can get an attorney just to draft a notice to quit. What you do with it, and all the aftermath, is your problem. After, you can go back to that attorney for the next piece, or you can hire someone else. With limited assistance representation, you can get legal advice for those parts of the process you are least well prepared to do on your own. This can save money. Ask your attorney if they offer limited assistance representation.
Landlord Tenant Lawyer for the Day
The Housing Courts offer a program called "Lawyer for the Day." Nonprofit staff- or volunteer-attorneys make themselves available via limited assistance representation for litigants in court. Usually there are many more pro-renter lawyers than there are pro-landlord lawyers. It's worth asking anyway to see if anyone there can help you.
The division headquarters for each court, and some others, also have a "court service center." The court staff here can help you find the correct paperwork, cite the relevant laws, or handle other matters that could help you litigate the case on your own, or could lead to your hiring a landlord tenant attorney. Take advantage of this great resource.
Landlord Tenant Lawyer Conclusion
When in doubt, ask a landlord tenant attorney. The costs of an eviction, discrimination claim, or worse can be enormous compared to the cost of messing up an eviction.
Save on Attorney Fees, Call MassLandlords First
MassLandlords offers hourly helpline services at half the going rate of an attorney.