March 2017: The Free Rent Trick, Renovations & Legal Due Diligence
On March 8th 2017, WPOA gathered to address legal due diligence, renovations and the infamous 'free rent trick'.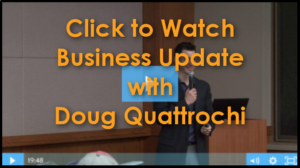 Renovations: George Valeri worked for 4 years to take a run-down dump and turn it into a beautiful 10 room rooming house. We got invaluable advice from an experienced pro on how to renovate with class on a budget. Click the picture to watch the video!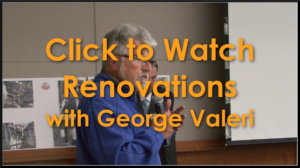 Avoiding The Free Rent Trick: Doug Quattrochi taught us how not to get suckered by the free rent trick. Protect yourself from the tenant from hell and learn about MassLandlords' bill filed for the 2016-2017 session to see if we can eliminate this "free rent trick". Click the picture to watch the video!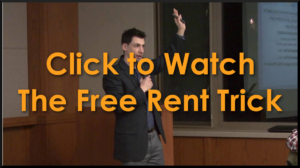 Legal Due Diligence: Michelle Kasabula dove into legal due diligence, i.e. titles and purchase and sale conditions. Most of the time was spent on the legal aspects of closing on a new investment property. Is the purchase and sale watertight? Are your titles clear? Are the leases with existing tenants legal? In particular, we examined last month's suggestion about short notice-to-quit. And Michele also addressed piercing LLC's. Note that this presentation is a continuation of February's presentation. Click the picture to watch the video!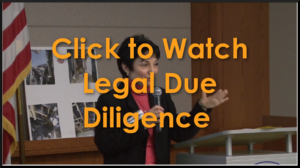 "Many Worcester members were invited to George's open house when renovations were complete. George was proud of his work, and I told him we were proud to have him as a member."- Doug Quattrochi
Wednesday, March 8th
Meeting Agenda
5:45p Socializing and Networking

Network over drinks and appetizers
Topics will be marked off by table for one-on-one help

6:15pm Buffet Dinner
6:40pm MassLandlords Business Update and Member Minutes
7:00pm Rich Merlino Meeting Introduction
7:05pm Legal Due Diligence: Michele Kasabula
7:35pm George Valeri: Renovations
8:05pm Doug Quattrochi: Avoiding the Free Rent Trick
8:15pm Networking
9:00pm Doors close
Worcester Technical High School
1 Skyline Dr
Worcester, MA 01603

If you were unable to come to this meeting, you can download the handout, presentations, and watch the videos below to see what you missed! You must be logged as a member to see all meeting content.

To view all of this presentation, you must be logged-in and a member in good standing.

Log in or join today and gain access all presentations and videos

MassLandlords is a nonprofit dedicated to helping owners rent their property. Presenters are not necessarily vetted by MassLandlords. Although we try to offer the best possible advice, we recommend you consult an attorney or tax accountant before you alter your business processes.

This is part of the Worcester Rental Real Estate Networking and Training series.