Waltham Rental Real Estate Networking and Training
Our staff and the volunteers at the Greater Waltham Charles River Rental Housing Association have created the best Greater Waltham rental real estate networking and training events. The Greater Waltham rental market is characterized as a mid-market between Greater Boston and suburban/rural Massachusetts. If you want to operate here or are considering it, you should come see what we're all about. All events are open to the public. Membership is not required.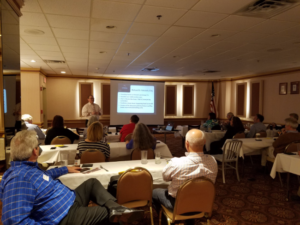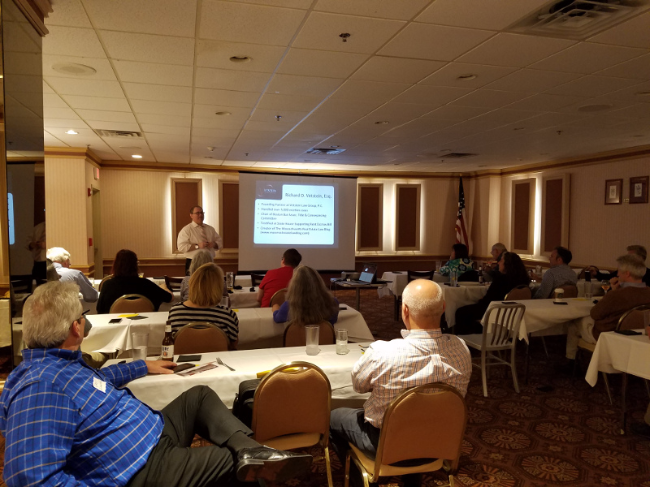 Find Tickets for the Next Greater Waltham Event
1st Wednesday of Every Month
Our networking and training events take place the first Wednesday of every month except July and August, which we take off to work on our rental properties or get a bit of needed R&R.
Real Estate Networking Time: Typical Agenda
Every event starts and ends with networking time.
Networking at this location draws from Waltham, Newton, Weston, Watertown, Wellesley, Wellesley Hills, Lincoln, Dover, Arlington, Belmont, and the western ends of Cambridge and Boston.
Waltham Virtual Meeting Agenda
5:00pm Sign-in and virtual networking: you can chit chat with others as people log in
5:40pm MassLandlords Business Update and Member Minutes

Member Minutes – Any member can have the mic for 60 seconds (introduce yourself, ask a question, share words of wisdom, etc.)

6:00pm Local Manager Meeting Introduction
6:05pm Speaker
7:00pm Virtual meeting ends
Participation is Easy
As a result of the COVID-19 (coronavirus) pandemic, our events have been replaced by webinars or virtual meetings held during the traditional event time for each former location:
Virtual meetings include optional audience participation via video, phone, and screenshare and are not recorded.
Webinars have limited participation options (typed questions only) and are recorded.
Our virtual registration desk is open for all events one hour starting 30 minutes prior to the event start time. Call 774-314-1896 or email hello@masslandlords.net for live, real-time help signing in and using your technology.
If joining a virtual meeting, please use the zoom "test audio" feature. You will be allowed to talk to others if your microphone is good and there is no background noise. We reserve the right to mute anyone for any reason. Attendees without a microphone or who don't want to be heard can type questions.
Pricing
Open to the public. Membership is not required!
Contemporaneous participation:
This event will not be recorded.
Attire
Don't judge a book by its cover! The most successful owners and managers in the room are the ones who least need to impress with fancy clothing and bling. Use your judgment, but basically: come as you are.
Who Comes
We average 22 attendees per event, on average each owns 26 rental units. Prospective owners (zero units) are always welcome, as well as service providers, public officials, and non-profits.
Advantages of Greater Waltham Rental Real Estate Networking and Training
News: Greater Waltham rental real estate networking and training adds value to your current and future business. We have insider information. Wouldn't it be great to hear from the City Council where the new school is being built? We heard it. What caused the Greater Waltham fire and what will replace that building? We know. Whether it's a resurgence of rats or the new Greater Waltham Rental Voucher program, our Greater Waltham networking and training events will keep you up-to-date. You can't find this stuff online.
Strong Connections: Because we focus on buy-and-hold rental real estate, we cover a niche that other Greater Waltham real estate networking and training events can't. Our members learn about opportunities to buy in Greater Waltham before these buildings go on the Charles River market. The personal connections you will develop with other Greater Waltham landlords will be invaluable. It's not an anonymous deal factory like Black Diamond, see below. Our attendees actually know one another and can pick up the phone and call each other for help and referrals.
Local laws: What you don't know can hurt you. What you think you know because you read it online can hurt you even worse. There are particular ordinances in Greater Waltham and surrounding communities that don't exist elsewhere. There are different court interpretations and procedures here, too. Did you know for example that after the Housing Court expansion, you might now have to file your eviction cases in Lawrence? The closest division office is Woburn and that's only open on Fridays. This is one example of dozens for why you should invest in Greater Waltham rental real estate networking and training.
Local Greater Waltham Knowledge
Many of our members are active landlords in Greater Waltham, and some have been for decades. We have our origins in the former Greater Waltham Rental Housing Association, also known as the WRHA, that used to meet monthly in the Greater Waltham library. And we know Greater Waltham housing history! Greater Waltham has undergone tremendous growth in the last 10 years, for example along Route 128 with the complete business redevelopment of the land once occupied by Polaroid and the new office buildings at Totten Pond Road. And downtown Waltham has had a lot of new development with The Met on Main St. and many store fronts on Moody St.
Our members have a wide range of experiences, from single units to large commercial housing buildings, and our motto is "Landlords helping landlords". Our members also follow real estate news and legislative updates for Greater Waltham and the surrounding towns. Ask us any question about rental housing, we're here to help!
Examples of Speakers at our Greater Waltham Rental Real Estate Training
Our Greater Waltham rental real estate networking and training brings in headliners like Attorney Richard Vetstein (above), Chief Justice Tim Sullivan, and Realtor Rich Trifone of House Hunters.
Comparison with Black Diamond Real Estate Investors
There are three major differences between MassLandlords-style Real Estate Networking and Training and Black Diamond Real Estate Investors:
We're buy-and-hold investors not flippers and get rich quickers
We charge you to come because we don't make undisclosed money
Each meeting centers around legitimate training designed to meet continuing education objectives
Get Rich Slowly: As buy-and-hold investors we focus on long-term value creation. This means we'll cover things like water submetering and legal compliance. Yes, you can and members often do make deals at our events.
You Pay Us so We Don't Have to Sell You: All MassLandlords events have a "no sales pitch guarantee." This means our speakers don't pay us or sponsor us as a condition of presenting. We sell our real estate networking and training to real estate owners, managers, and investors. We don't sell captive audiences to sharks. Note also that we don't let well connected members or staff with side gigs restrict their competitors from attending or advertising.
Vetted: Our presentations are selected by carefully vetting speakers in advance, often with long phone calls, and by reviewing their slides or giving them slides from our repertoire. We want to make sure that you learn something relevant, and that if you attend enough of our Greater Waltham real estate training and networking events you will become a more successful owner. Our attendees come back month after month year after year.
Summaries, Videos, and Handouts from Past Greater Waltham Rental Real Estate Networking and Training
For events in 2018, visit the main Events page and press "back" on the calendar. Past events now remain on the calendar.
December, 2020: Insurance Overview for Rental Properties
Click here for the Insurance Overview for Rental Properties slides!
November, 2020: Court Service Centers offer Help to the Self-represented
Click here for the Court Service Centers slides!
September, 2020: Multifamilies and Single Families Sold: Market Update Discussion
Click here for the Market Conditions presentation!
May, 2020: Use Tech to Be a Long-Distance (Socially Distanced) DIY Landlord
Click here for the Smart Home Tech presentation!
February, 2020: How to Take a Security Deposit
Click here for the Security Deposits presentation!
December, 2019: Emotional Support Animals, The BBB for Landlords
Click here for the Emotional Support Animals presentation!
November, 2019: The Certified Massachusetts Landlord™ In-Depth, Eviction and Serving Notices to Quit
Click here for Certification details!
Click here to learn more on the Eviction process!
June, 2019: Estate Planning with Rental Properties
Click here for the Estate Planning with Rental Properties presentation!
April 2019: Tenant Screening: How and What to Look For
Click here to view the handouts from the Tenant Screening presentation!
December 2018: Sound Money Management
Slides are available only for members in good standing who are logged in.
October 2018: Update from the Waltham Housing Authority, Insurance topics with G&N
Slides are available only for members in good standing who are logged in.
Read more about Rental Property Insurance here.
September 2018: Better Cheaper Mold Remediation, Ways to Make More Money
Slides are available only for members in good standing who are logged in.
June 2018: Zero-down, Cashflow Positive Solar?
Slides are available only for members in good standing who are logged in.
May 2018: Sell Out and Clean Up With Condo Conversion; Screen Tenants with Public Eviction Histories
Slides are available only for members in good standing who are logged in.
February 2018: Tech to Comply with Mass Law
Slides are available only for members in good standing who are logged in.
January 2018: Tenant Screening Workshop, Insurance Overview
Insurance is one of a landlord's top-three biggest expenses, after mortgage and taxes. Matt Pelrine of North Star Insurance addressed a variety of surprises. For the first time in Charles River, we ran our interactive screening workshop! We role played with fellow members by following the letter and spirit of the law to pick the best applicants. Click here to learn more about this meeting
December 2017: Purchasing Multi-families in this Market, Hard Money Lending
Rich Trifone, REALTOR and landlord, shared his expertise on purchasing multifamilies. Dennis Coy, Senior Partner at Capital and Financial Centre, covered the whole spectrum of lending options, including leasing, sale / leasebacks, revolving lines of credit, purchase order financing, factoring, and private placements (aka hard money loans). Click here to learn more about this meeting
October 2017: Housing Court – What Does This Change Mean?
Administrative Attorney of the Housing Court Ben Adeyinka and Landlord Attorney Jordana Greenman will be joining us for a panel on Housing Court. This Housing Court expansion changes how evictions work! Two representatives from Mass Save also joined us to give us a rundown on incentives currently available to landlords through the Mass Save® Program that will add value to your properties, tenants, and business. Click here to learn more about this meeting and download the handouts
September 2017: Laws Landlords Need to Know & Construction Fires/Fire Safety
To kick off our 2017 -2018 event season, Waltham City Councilor Bill Fowler will be discussing how to prevent construction disasters like the infernos we've seen devastate communities all over the world and we'll also discuss fire safety in existing structures. Then, Executive Director Doug Quattrochi gave a presentation on laws all landlords need to know. Click here to learn more about this meeting
June 2017: Housing Court Inside Scoop from Chief Justice Tim Sullivan
For our Charles River Season Finale, we offered a unique opportunity for landlords. The Honorable Tim Sullivan, Chief Justice of the Housing Court, presented on the recent efforts to expand the housing court, ins-and-outs of housing court, housing initiatives, and the modernization of the courts. The possible expansion of the housing court into Waltham would mean that landlords might end up in housing court when they prefer district court instead. Click here to learn more about this meeting
May 2017: A Special Evening with Richard Vetstein, Real Estate Law Expert
In his famous blog, Attorney Vetstein goes in-depth on topics like: new foreclosure rules, recreational marijuana, student housing and "no more than 4 rules", renting to criminals, and security deposits. On the evening of May 16th, Attorney Vetstein discussed things like: the new 90 day post foreclosure eviction ruling in Housing Court, Update on Rent Escrow bill in Boston, Marijuana Issues, and Tales from the Housing Court War Trenches. Click here to learn more about this meeting
April 2017: Opioid Emergency Training & LLCs, INCs and Trusts
Doug Quattrochi presented on the 'Free Rent Trick' and Insurance vs. Corporate Entities. We learned how LLCs are like castles and insurance is like an army. Amy George, the Clinical Outreach Director at Sunspire Health, also joined us to talk about addiction, the opioid epidemic and the use of Narcan. What we learned from Amy could help us save a life some day. Click here to download files and learn more about this meeting
March 21st 2017: Evictions, Fire Prevention & 1031 Exchanges
This was the first of our New and Improved CRRHA meeting series; new date, new venue, better networking, more room to grow! Our own Executive Director, Doug Quattrochi, an experienced landlord himself, presented a brief overview of the eviction process. Then Waltham Fire Prevention Expert, Lieutenant Scott Perry talked to us about fire safety and prevention. Last but not least, 1031 Exchange Advisor, Chris Brown from Edmund and Wheeler Inc. joined us to discuss 1031 exchanges. Click here to download presentations and learn more about this meeting
March 1st 2017: Codes and Credit and Changes, Oh My!
Ting Wong from Eastern Bank spoke to us about and took questions on opening a line of credit. We were also very excited to welcome Bill Forte, Inspector of Buildings and Waltham Superintendent of Public Buildings, to dive into building codes. Click here to download presentations and learn more about this meeting
February 2017: The Changing Rental Scene: An In-Depth Interview with Charles O'Neill
Executive Director Doug Quattrochi did a live interview with Charles O'Neill, experienced landlord, real estate broker and MassLandlords member. Charles has a wealth of knowledge built up after working in many areas of real estate. Attendees joined us for a unique opportunity to learn directly from a highly knowledgeable and successful member of our organization. Click here to learn more about this meeting
January 2017: Jeopardy: Landlord Edition
We rang in the new year with a night of networking, learning and fun! We had a fantastic interactive Jeopardy game that helped to educate attendees on topics like: Vacancy, Legalese and Property Odds and Ends. Click here to learn more about this meeting
December 2016: Reasonable Modifications and Accommodations
Attorney Lee educated us on how to reasonably accommodate prospective tenants who require service animals and how to reasonably modify your structure to accommodate the physically disabled. Exterminator Steve Buono also joined us to discuss controlling pests during the winter. Click here to learn more about this meeting
November 2016: Waltham Subsidies, Planning for a new Season of MassLandlords.net/CharlesRiver
MassLandlords runs regular educational/networking events at various locations around the state. We started up a meeting series in the "Charles River" region of Massachusetts, including Arlington, Belmont, Waltham, Watertown, and Newton, to better serve landlords in this unique area. Click here to learn more about this meeting