September 2017: Laws Landlords Need to Know & Construction Fires/Fire Safety
Executive Director Doug Quattrochi went over all the Laws that landlords need to know. There's a long list of laws that we as landlords must follow, but it's hard to keep track of everything from discrimination to lead paint. Doug gave us tips on how follow the laws and run a successful business.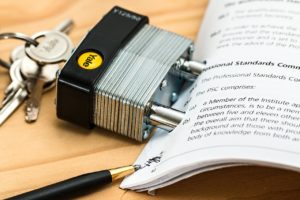 In the past 10 months there have been a lot of major building fires all over the globe: the fatal fire in Oakland, the Grenfell Tower Fire in London and two fires close to home in Waltham and Dorchester. No matter the causes of any of these fires, landlords and property managers should educate themselves on how to protect their tenants and their buildings from fires. Landlords need to be aware of what the best construction materials are, what the fire codes are and how to uphold them, and installing the proper detectors and sprinkler systems. At this event, Waltham City Councilor Bill Fowler, former firefighter, discussed how to prevent construction disasters like the infernos we've seen devastate communities all over the world and we'll also discuss fire safety in existing structures. Following safety codes keeps your investment safe and could save lives.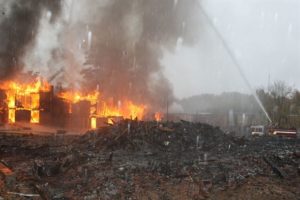 Tuesday, September 19th
Charles River Meeting Agenda
5:45pm Sign-in/Networking/Dinner
6:30pm Charles River Manager's Welcome and Local Issues Update

Jennifer Patton discussing local issues: Recent Fires & Voucher Program

6:45pm Executive Director Doug Quattrochi – MassLandlords Business Update
7:05pm Construction Fires & Fire Safety – City Councilor Bill Fowler
7:45pm Laws that Landlords Need to Know with Doug Quattrochi
8:30pm Networking
9:00pm Doors Close
Location
Best Western (Food by Copper House Tavern)
380 Winter St. (Meeting room located just off the main hotel lobby)
Waltham, MA 02451
Presentation
To view all of this presentation, you must be logged-in and a member in good standing.

Log in or join today for $98 and gain access all presentations and videos

MassLandlords is a nonprofit dedicated to helping owners rent their property. Presenters are not necessarily vetted by MassLandlords. Although we try to offer the best possible advice, we recommend you consult an attorney or tax accountant before you alter your business processes.