Charles River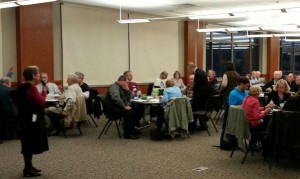 Member Quicklinks
About
Waltham rental property owners and managers gather at the Charles River Rental Housing Association (CRRHA, we call it "Charles River"). This group is the new version of the Waltham Rental Housing Association, and you might also call it the Greater Waltham Landlords Association. The Charles River group was rebranded to welcome owners and managers who didn't operate in Waltham proper. Any operator anywhere in the state is welcome!
The waltham landlords' Charles River group is a chapter of MassLandlords primarily focused on landlords in Waltham, Newton, Weston, Watertown, Wellesley, Wellesley Hills, Lincoln, Dover, Arlington, Belmont, and the western ends of Cambridge and Boston. Charles River events are held on the 1st Wednesday of every month except in July and August. Non-members are always welcome at meetings.
How to Join
Go to an upcoming event or join online for immediate access:

Meeting Location
The WPOA meet on the first Wednesday of every month at:
Charles River Properties
382 Watertown St
Newton, MA 02458
Sample Meeting Agenda
6:00pm Sign-in/Networking/Dinner
6:10pm Pizzas and sodas provided
6:40pm Executive Director Doug Quattrochi with the MassLandlords Business Update

Member Minutes - Any member can have the mic for 60 seconds (offer a deal, ask a question, share warnings, etc.)

7:00pm Speakers
8:20pm End of presentations
9:00pm Doors Close
For a full list of meetings, view the Greater Waltham Event Calendar.
Waltham Landlords Charles River Board of Advisors
Each MassLandlords chapter is steered by a local volunteer Board of Advisors. Our Waltham Charles River Board of Advisors include:
Gar Brannigan, sole proprietor landlord
Paul Harris, Drew Management
Charles O'Neill of Watch City Realty
Jennifer Patton, sole proprietor landlord, @walthamolian on Twitter
Rex Palmer, sole proprietor landlord
Jim Duffy, sole proprietor landlord
Waltham Landlord Events
The Waltham Charles River Rental Housing Association runs our Waltham rental real estate networking and training series.
Advertise or Speak
Our state-wide advertising program includes Waltham coverage.
The Certified Massachusetts Landlord™
Members of this chapter are eligible to be certified.
Email us: hello@masslandlords.net