April 2017: Generating Your Success
On Wednesday, April 12th, we gathered to talk about Physical Due Diligence and Budgeting. We started out as we always do, with our Business Update from Executive Director Doug Quattrochi.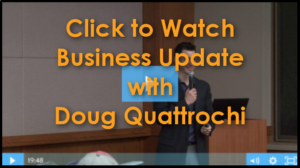 We had a special One-on-Two Interview with Mike O'Rourke, Mike Deluca, and the hilarious Rich Merlino. Mike and Mike dove into Physical Due Diligence. They covered topics like: inspections, maintenance, condition of units, and rehabbing. Mike Deluca actually buys a property every week, so he knows a thing or two about what to look for when purchasing an investment property. This was a very entertaining and informative interview where we learned from landlords who know the ins-and-outs of acquiring property.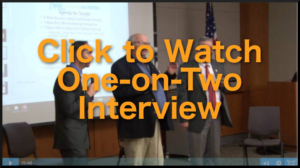 We've all thought to ourselves at one point or another: "Am I making as much money as I should be?". No matter if you've pondered this or not, how would one find out? Derek Chojnacki joined us to do just that! He talked about budgeting and creating a better-than-average profit and loss. We learned how to make more money by sitting at a desk!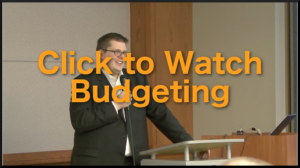 "Mike and Mike have a wealth of knowledge about buying rentals and will teach you to differentiate between the good, the bad and the fixable."- Doug Quattrochi, Executive Director/Landlord
Wednesday, April 12th
Meeting Agenda
5:45p Socializing and Networking


Network over drinks and appetizers
Topics will be marked off by table for one-on-one help

6:15pm Buffet Dinner
6:40pm MassLandlords Business Update and Member Minutes
7:00pm Rich Merlino Meeting Introduction
7:05pm Derek Chojnacki: Make More Money by Sitting at Your Desk
7:35pm One on Two Interview with Mike Deluca, Mike O'Rourke and Rich Merlino
8:20pm Networking
9:00pm Doors close
Worcester Technical High School
1 Skyline Dr
Worcester, MA 01603

If you were unable to come to this meeting, you can download the handout, presentations, and watch the videos to see what you missed! You must be logged as a member to see all meeting content.


To view all of this presentation, you must be logged-in and a member in good standing.

Log in or join today and gain access all presentations and videos

MassLandlords is a nonprofit dedicated to helping owners rent their property. Presenters are not necessarily vetted by MassLandlords. Although we try to offer the best possible advice, we recommend you consult an attorney or tax accountant before you alter your business processes.

This is part of the Worcester Rental Real Estate Networking and Training series.