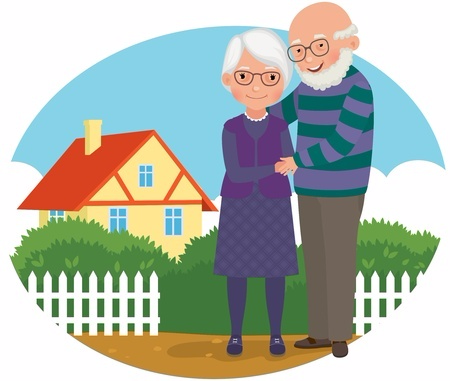 On the list of hated or mocked professions, surely landlords rank with attorneys and used car salesmen. But we provide shelter. Alongside food, shelter is the most fundamental of all human needs. Shouldn't we be treated like those who provide food, like the neighborhood grocery store?
Grocery stores are not regulated in the way landlords are regulated. If an indigent, hungry person walks into a store and starts eating, they will be callously thrown out onto the street or arrested. If an indigent, unsheltered person squats in a building, they will become a "tenant-at-sufferance" and only a court action will be able to remove them. This difference is key to changing housing policy in Massachusetts. It's worth our time to understand the differences between shelter and groceries. Let's consider Tina Tenant and how she might view the two.
First, rental real estate appears to highlight the disparity of wealth. In a grocery store, Tina Tenant is focused on items that individually cost roughly one dollar, like a can of beans. The millions of dollars of inventory piled around her are completely unseen (in this case, she sees the trees but not the forest). Her landlord, on the other hand, is clearly a person who has money. The cost of her apartment must have been one hundred times greater than the cost of anything at the grocery store. And her landlord has more than one apartment. The landlord's mortgage and tax obligations, meanwhile, are entirely invisible.
Second, unlike the can of beans, Tina's apartment rent is set to be a large percentage of her income. Her landlord wanted to rent to someone who would spend one third of their income on rent (or less). One-third. No such calculation enters the grocer's mind. The can of beans are priced at cost plus some margin. They're not priced at her income less some margin.
Third, there's the perception that the landlord doesn't do anything to collect their large rent. Tina can see the hard work that goes into stocking and running a grocery store. Like many of us, she has even worked in a grocery store. But Tina has never been a landlord. She never got the midnight call about the bat in apartment 4B. She hasn't paid a mortgage, real estate taxes, or home insurance. And when the handyman came in to fix the sink yesterday, she was at work and didn't see the epic three hour struggle with a messy sink, old plumbing, and missing parts.
Fourth, the landlord industry is not yet consolidated and professionalized. Unlike grocery stores, which are all large corporations that have almost entirely driven the mom-and-pop grocers out of business, Tina's landlord is like fully 71% of the owners of private rental housing: a mom-and-pop operation. Small companies lack the rigor of process, the resources to deal with disaster, or the training to offer "customer service." Tina has little assurance that her requests will be addressed professionally. There are almost no unprofessional grocers nowadays, but there are plenty of unprofessional landlords.
Fifth, there's a sense of entitlement. When Tina holds a can of beans in the grocery store, she knows there's a cash register between her and the exit. If she takes it without paying, it will be theft, and palpably so. It isn't hers until she's past the cash register. But looking around the walls of her rented home, her home, can you blame her for feeling it somewhat belongs to her? If she later becomes unable to afford it, surely some leeway can be granted?
Finally, shelter is an intangible, an abstract notion. Tina cannot hold it in her hands, read its label, smell it or taste it. In general we all have a hard time assigning value to abstractions. Abstractions also tend to take lofty places in our minds. If I said, "Shelter is a human right," you might disagree but you wouldn't label me insane. You would easily spot the flaw in my logic if I started talking in concretes, like "This can of beans is a human right."
So as you can see, landlords are not like grocers. Apartments are very different, economically speaking, from what we buy at the grocery store. Politically speaking, we are hated because we are at the shoreline of income inequality. And we work a job that few have ever worked or take the time to understand. By being aware of why we're perceived differently, we will be better positioned to ask for the reasonable reforms that are so badly needed.
"Landlord" is No Longer a Dirty Word
We're changing the perception with the Certified Massachusetts Landlord™, the first state-specific professional designation.