Four cases of rent control abuse
by Nomer Caceres. Posted in policy -
By Rich Parritz, SPOA Board member
The following are four cases of well-off people occupying rent-controlled apartments with super-low rents in New York City. Note how high the rents are in NYC compared to Boston.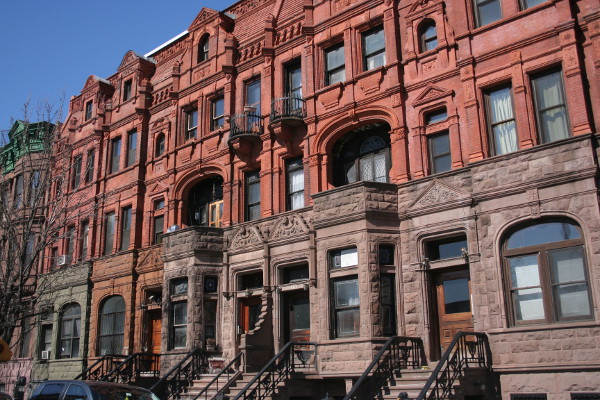 1.   A couple lives in an oversized, one-bedroom, two bathroom, rent-controlled apartment in New York City. The rent in 1975 was $550, and it is the same today! Other one-bedroom apartments in the same building are $5,500!
For the past 20 or more years, this couple has left New York City for the two summer months. They have spent $20-30,000 on villas in Europe or for premium first-class cabins on the fabulous new Queen Mary ship.
In the winter they go to their three-bedroom waterfront condo in Florida. At some point, both of them lost their parents and inherited more property and more cash. How much we do not know.
The most galling thing is that they think it's all just fine. The reason: "The owner of the rent-controlled apartments has several properties and can afford it, AND rent control is important for the artists and writers." It's almost comical. To use their own rationale, with their premium summer vacations, they can afford a market rent, and, of course, neither one of them is an artist or writer.
At $550, they are not even covering the taxes on the space, not to mention, heat, insurance, maintenance, etc., etc., etc. The rest of New Yorkers are paying to heat and maintain this couple's elite lifestyle. Perhaps to their credit, the couple has said that they think their arrangement is embarrassing.
2.   A retired law professor has lived in a two-bedroom apartment since the 1970s when her son stayed in the second bedroom. We are not sure of the rent, but it has to be comparable to the rent in the first case above.
When her son moved out 20 years ago, she made that bedroom into a wine "cellar" for an extensive collection of rare vintage wines – gee, that is surely what the intention of rent control is, to provide storage for rare vintage wine. Approximately 10 years ago, she inherited a large sum of money.
When asked why she thought rent control is a good idea, she paused, trying to find a cerebral answer that was consistent with her legal training. As the pause grew longer with no intelligent comment coming, she simply blurted, "Landlords are greedy and moving is disruptive." That's the rationale from a highly trained legal mind!
This person did say that, on some level, she does regret staying in the rent-controlled unit for too long. Back in the 1970s, this person could have bought a co-op for about $40,000 that today would be worth a million or more. Her colleagues now have their uncontrolled properties paid off. They need only to pay their monthly condo maintenance fee. They have a valuable asset that they can either sell and then move to a retirement resort and / or leave as a large inheritance to their children. In contrast, this professor owns nothing at age 67. She must pay rent for the rest of her life. Rent control was a disincentive to her doing what could have been one of the most financially prudent things in her life.
3.   A four-bedroom apartment was originally rented in the 1940s to a large family with four or five children. As the children grew and moved out, the couple lived for many years in the empty apartment. We do not know who, if anyone, lived in any of the bedrooms from the 1960s onward. At some point after the turn of the century, the woman, now elderly in her 80s, had three grandchildren move in after finishing graduate school, one of whom became a lawyer.
These grandchildren then established themselves as "primary" tenants, as they had been living there for over five years. In approximately 2012, the elderly woman move to an assisted-living community. At that point, however, her grandchildren had "earned the right" to take over the rent-controlled unit! Bear in mind that at least one of the grandchildren is a Wall Street lawyer who can surely afford to pay their share of building expenses.
We cannot fathom why 11-million New Yorkers do not march in the streets over the injustice of rent control. Rent control is the sole reason why New York City has a city income tax – to pay for the shortfall because the city cannot tax rent-controlled properties at their real 2015 value.
4.   (Written by Dawna Carrette, SPOA News co-editor) Zeynep Osman, who still bears the title of "Her Imperial Highness," is refusing to leave her $390-a-month rent-stabilized apartment in Manhattan, stating that she has become accustomed to a certain lifestyle in her spacious 1,600-square-foot apartment.
The building that Osman is living in recently sold in 2011 for $10.1 million. Her husband, who was in position be Sultan of the Ottoman Empire, had lived in the unit for 64 years prior to his death in 2009. They kept 12 dogs in the apartment. The landlord stated that the princess was prepared to leave for a "significant" amount of money.
According to an investigation by DNAinfo, more than 22,000 renters in New York City who live in rent-stabilized apartments make more than $199,000.