The Changing Rental Scene: An In-Depth Interview with Charles O'Neill
In February we learned invaluable lessons from one of our most interesting and successful members. On February 1st, Executive Director Doug Quattrochi did a live interview with Charles O'Neill, experienced landlord, real estate broker and MassLandlords member. Charles has a wealth of knowledge built up after working in many areas of real estate. He started out as landlord and gained experience in restoration and tenant screening. Now Charles is a real estate broker and an exclusive agent for landlords who have hundreds of units; he makes sales from Newton to Billerica and filling vacancies is part of his day to day. Attendees joined us for a unique opportunity to learn directly from a highly knowledgeable and successful member of our organization.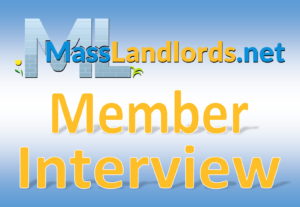 The evening started with networking over snacks. Then we moved on to a short presentation from Jennifer Patton on the 50 people lotterying into the Waltham Rental Voucher program soon; this is a follow up from our November event. Finally we shifted our focus to our member interview; we did the interview in sections and paused between each to take questions.
"Charlie is an extraordinary wealth of knowledge and I'm immensely looking forward to our conversation on high finance, tenant screening, renovation, and policy."– Doug Quattrochi, MassLandlords Executive Director
Wednesday, February 1st
Meeting Agenda
6:30pm Networking
6:45pm Gar Brannigan Calls Meeting to Order
6:50pm Executive Director Doug Quattrochi with the MassLandlords Business Update
7:00pm Jennifer Patton on the Waltham Rental Voucher Program
7:10pm Interview with Charles O'Neill covering: tenant screening, policy, finance, renovation, etc.
8:00pm Questions, Comments, Suggestions
8:10pm Networking
9:00pm Doors Close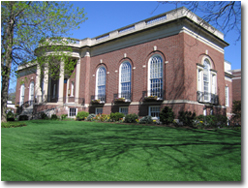 Location
The Lecture Room of the Waltham Public Library
735 Main St.
Waltham, MA 02451
Pricing
This event has a planning component and is completely free for now. Future events will have dinner and therefore a charge.
Please note: this event is run by MassLandlords volunteers and staff.