Springfield MA Debates Mandatory Rental Inspections
Springfield, MA debated whether to require mandatory inspections on March 31, and will vote April 4. Let's look at the history to understand where this is coming from.
Milford, MA Early to Adopt
The town of Milford, MA, started conducting mandatory rental inspections around 2010 in response to an "influx of illegals," according to Julie Lioce, a Milford realtor, MassLandlords member, and property manager.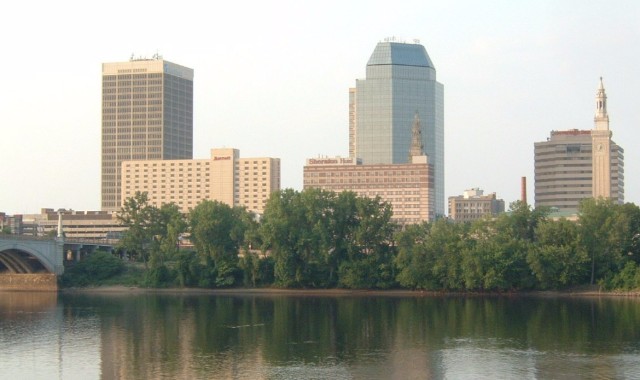 When the policy went into effect, there was concern about property damage, sanitation, and school system overcrowding. Kindergarten enrollment went up 30% in a year.
Since then, the population has stabilized and rental inspections have become more routine.
The town charges $50 for a certificate of occupancy and re-inspects every two years. Apartments are checked against the state sanitary code the way they are for Section 8 or MRVP inspections.
Lioce said feedback has overall been positive. "Most landlords love it." A certificate of occupancy can defend against habitability claims. The inspectors "aren't looking to create problems," she said.
The inspections used in Milford are targeted at identifying overcrowding and bad tenants.
Subjective Rental Inspections in Boston Target Landlords
Inspections in Boston started January 2014. Units must be registered and inspected once every five years. Owner-occupied buildings of six units or less are exempt. Vacant units and rented condos are not exempt and must be inspected.
After passage, in January 2014, Skip Schloming at the Small Property Owners Association in Cambridge warned, "the inspections will find enough code violations to allow tenants to withhold rent for months and months."
Schloming was referring to MGL 239 Section 8A, which authorizes a tenant to stop eviction by demonstrating violations of the state sanitary code. A MassLandlords survey shows the so-called "free rent trick" may now be the single largest concern of landlords state-wide. We are collecting more data.
Subjective assessment plays a major role in the decision to cite a landlord for violations. MassLandlords attended a meeting of the Rental Housing Network Inspections Subgroup. We learned that apartments are graded "A", "B", or "C" for cosmetic appearances. "C" apartments are more likely to be cited.
When asked, "How you can tell you're in a C apartment?" The answer came back quickly, "Green bathtub!"
We asked the inspector's non-profit to publish this with their association's name, but permission was denied. We're quoting him anonymously.
Landlords with green bathtubs and old apartments beware. You can be cited just for being outdated.
A thorough inspector has a near-certainty of finding a violation of the sanitary code in any unit that has not recently been gut-rehabbed. The state sanitary code is 30 pages long, has 270 bullet points, and many of these bullet points must be checked multiple times per room.
Portsmouth, Ohio Tried Mandatory Inspections and was Struck Down
In Ohio in September 2015, a federal district court ruled that the City of Portsmouth, Ohio's mandatory rental inspections were unconstitutional (Baker vs. City of Portsmouth).
The decision was predicted correctly by SPOA 18 months prior.
The court decision was based on the fourth amendment's protection against warrantless searches. A municipality would have to establish a reason for the inspection, e.g., accumulation of trash outside the building, foul odor, etc.
Without probable cause, the presumption must be that both the owner and the tenant should be left alone.
Springfield, MA Facing Inspections April 4
Although inspections initially started in response to bad tenant behavior, the idea has been co-opted by those with an uncooperative, partisan agenda, like Arise for Social Justice and City Councilor Orlando Ramos. They claim that tenants' rights to safe homes are being violated.
Russell Sabadosa, volunteer at MassLandlords.net/RHAGS are trying to strike a more cooperative tone.
In an interview with Western MA News, Sabadosa referred to existing laws that compel bad landlords to make repairs. He said there is no need to punish all good landlords when it's just a few bad landlords that can be dealt with using existing legal processes.
Rental Inspections Conclusion
Whether the Ohio case will have any impact in Boston, Milford, or Springfield remains to be seen. A suitably well-financed and interested group could bring it to trial and end the issue state-wide for good.