What Kind of Smoke Detectors and Carbon Monoxide Detectors do Landlords need to Provide?
| by Nomer Caceres. Posted in best landlord practices, News -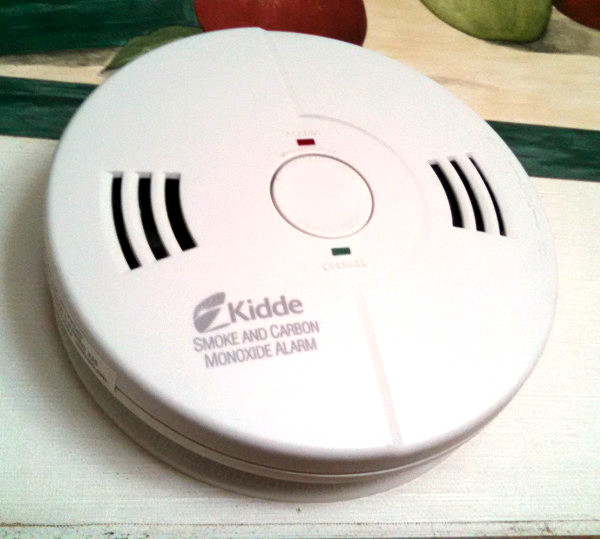 New Mass fire code effective December 1, 2016 requires landlords to update their units.
Landlords need to know what kind of smoke detectors and carbon monoxide detectors to install in their units. Remember that just because they were legal yesterday doesn't mean they're legal today! Here is part of the new Mass fire code effective December 1, 2016:
13.7.5.1.1 Nonrechargeable, Nonreplaceable Battery Power Alarms/Detectors
(1) Photoelectric technology shall be required for smoke alarms and detectors
(2) A silence button shall be required on each alarm and detector device within its control panel
(3) Each smoke alarm and detector device shall be equipped with a nonrechargeable battery
(4) Each smoke alarm and detector device shall be equipped with a nonreplaceable battery
(5) All power requirements for all smoke alarms and detectors are met for at least 10 years of
battery life, including weekly testing.
(6) All power requirements for combination alarms with smoke/carbon monoxide shall be
capable of powering the unit for its service life, including testing.
In plain English: anywhere you have smoke detectors or a carbon monoxide detector, they must have a 10-year permanent battery. Also, note that ionization smoke detectors are no longer counted. Smoke detectors must use "photoelectric technology."
On the one hand, this is bad news, because photoelectric smoke detectors are expensive, and the sudden change in Mass fire code might mean they're going to be expensive for a while.
On the other hand, ten year batteries are good for landlords. How many times have we cleaned up after a tenant move-out only to find one or all of the smoke detectors batteryless and thrown into a closet? Chirping detectors are an annoyance, especially in the middle of the night.  Ten year batteries help us all stay a little safer with a little less work and nuisance.
So pay attention to the new Mass fire code for smoke detectors and carbon monoxide detectors! The lives of your customers depend on it!
Are Ten Year Batteries Required for Carbon Monoxide Alarms?
The code is ambiguous in its usage of the phrase "alarm" vs. "detector" and in its application of this noun to the modifiers "smoke" and "carbon monoxide." Usually where it says "detector" it means "smoke detector," but in three places it says "carbon monoxide detector". We adopt a conservative reading of this code. We advise ten-year batteries on all detectors whatever their purpose, including smoke and carbon monoxide detectors.
Note that emails, text messages or other communications from fire prevention professionals, even at the state Department of Fire Services, are not legally binding pronouncements. Any official saying they won't require ten year batteries on a CO detector is only able to guarantee that with respect to their own enforcement, not with respect to others' enforcement, with respect to your insurance provider, or with respect to any renter's personal injury attorney. Please do the best you can and use ten-year batteries everywhere, or hardwire your detectors.
Related Pages: