On Dec. 1, 2017, one of our blog articles sparked a conversation when a commenter wrote, "Some of these changes only apply when a home is sold or to a 1-2 family home. Please do some basic research before posting an article." The commenter was referring to the new requirement that smoke detectors use photoelectric technology with a ten year sealed battery. Media outlets had reported the story without reference to landlords. Do landlords really have to comply with it?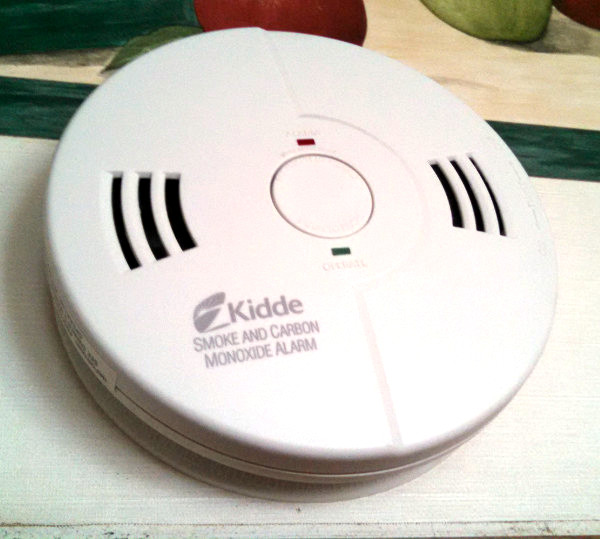 We think the answer is "yes." Here's how we set about to answer this question, and we want readers to weigh in with whether we're correct.
Through establish case law, landlords issue a "warranty of habitability" that require us to follow the state sanitary code at all times. The sanitary code reads:
410.482: Smoke Detectors and Carbon Monoxide Alarms
(A) Owners shall provide, install, and maintain in operable condition smoke detectors and carbon monoxide alarms in every dwelling that is required to be equipped with smoke detectors and carbon monoxide alarms in accordance with any provision of the Massachusetts General Laws and any applicable regulations of the State Board of Fire Prevention (527 CMR).
The MA fire code (527 CMR) reads, "First see the NFPA Code", which reads:
13.7.1 General
13.7.1.1 Where building fire alarm systems or automatic fire detectors are required by other sections of this Code, they shall be provided and installed in accordance with Section 13.7.
And MA regulation modifies the NFPA code as follows:
13.7.5 Primary Power Source
13.7.5.1 Smoke alarms/detectors, and carbon monoxide alarms shall be permitted to have battery power as a primary source unless otherwise prohibited by applicable laws, codes, or standards.
13.7.5.1.1 Nonrechargeable, Nonreplaceable Battery Power Alarms/Detectors
(1) Photoelectric technology shall be required for smoke alarms and detectors
(2) A silence button shall be required on each alarm and detector device within its control panel
(3) Each smoke alarm and detector device shall be equipped with a nonrechargeable battery
(4) Each smoke alarm and detector device shall be equipped with a nonreplaceable battery
(5) All power requirements for all smoke alarms and detectors are met for at least 10 years of battery life, including weekly testing.
The NFPA code is difficult, and there may be higher level headers that show this language we're citing applies only to sale or transfer. Do you know this to be the case? Tell us! Email info@masslandlords.net. We will amend our article. You can review the NFPA code yourself by following the instructions/links at Mass.gov for 527 CMR.