How to Keep Your Multi-Unit Property Winter Weather Safe
| by Nomer Caceres. Posted in News -
By Rick Perini, Senior Project Manager and Consultant ARS Restoration Specialists,888-764-1318, info@arsserv.com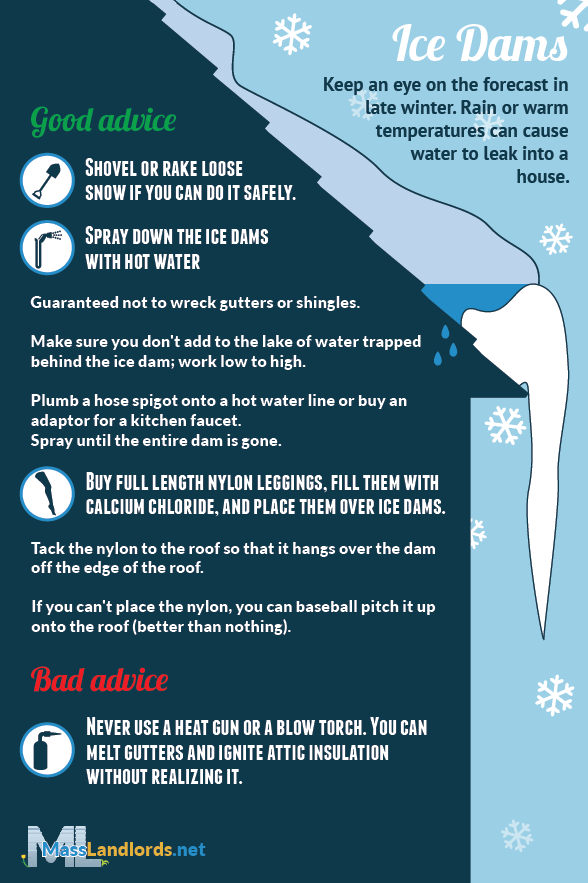 Winter is on the way! Snow, ice, freezing rain, and of late, wildly fluctuating temperatures all make for a perfect storm of weather elements that can impact the condition of your multi-unit property.
There are many safeguards you should put in place in November and December. Weatherstripping, sprinkler system checks, and gutter and downspout maintenance are all necessary to prevent damage as winter starts and continues on. Proactive prevention and maintenance are critical to heading off any major problems that could occur.
Do Not Let Go of The Routine
While it may feel unnecessary, do not deviate from your normal fall maintenance plan.
Conduct frequent walk-throughs of the grounds as well as routine checks of all building components to ensure they are working properly and are secured. This includes landscaping and equipment such as controllers and timers, sprinkler systems, snow blowers, sidewalks, fencing, and outdoor lighting. Check recreational equipment such as playgrounds or pool or patio areas to make sure everything is secure.
Check any exposed water pipes or feed lines to make sure those that should be drained are in fact drained. If necessary, check that any operating pipes that possibly could freeze and burst have proper insulation or heat tape applied and working. It also a good idea to check areas that may need weatherstripping or insulation to ensure heating efficiency is being maximized.
Balance Supply and Demand
As in any winter, we can expect there's wet and snowy weather coming here to the Northeast. Check your supplies of ice melt and sand. Make sure you have enough to weather multiple storms. Check that you have fuel for the generators and oil for furnaces, if you provide these. Is your snow removal equipment working and ready?
Take time to evaluate your critical supplies and tools on hand and stock up where necessary. Nothing is worse than racing to your nearest home center or hardware store for emergency ice melt or sand, only to find out that they have none and someone already beat you to the punch!
Communication Is Key
No matter how many times you have sent out reminders, be sure to communicate with your tenants ahead of every storm. Communicate how important their role is in preventing major issues from occurring. For example, send out frequent reminders to keep their heat on and not let it drop below 55 degrees if they are going away. In extreme cold weather, remind them to keep cabinet doors open under the sink in both the kitchen and bathrooms for better air circulation.
In return, ask them to share with you any red flags that they observe or know about on the property. They may have noticed an ice dam forming or felt new drafts that were not there before.  Make sure they know not to clear any snow and ice from the roofs themselves! This should only be done by a professional.
It is nearly impossible to guarantee damage will not occur over the winter months. But by taking these proactive steps property owners can reduce the chance of major damage and ensure a more enjoyable winter season, no matter how long it may last!