GoodLandlordTalk: Make Deposits into the Relationship Bank Account
| by Nomer Caceres. Posted in News -
Guest Writer Peter Shapiro, peter@thegoodlandlord.com, 617-620-9858
What if you could deposit money in the bank from situations when you performed acts of helping, or service, towards your tenant?  You could then withdraw this money to buy cooperation and flexibility when you most needed it – like when the hot water tank broke mid-winter, you couldn't get a plumber to replace it for three days, and you needed your tenant's patience!  Because making such a withdrawal risked reduced cooperation ahead, you would want to make more deposits going forward to replenish your savings.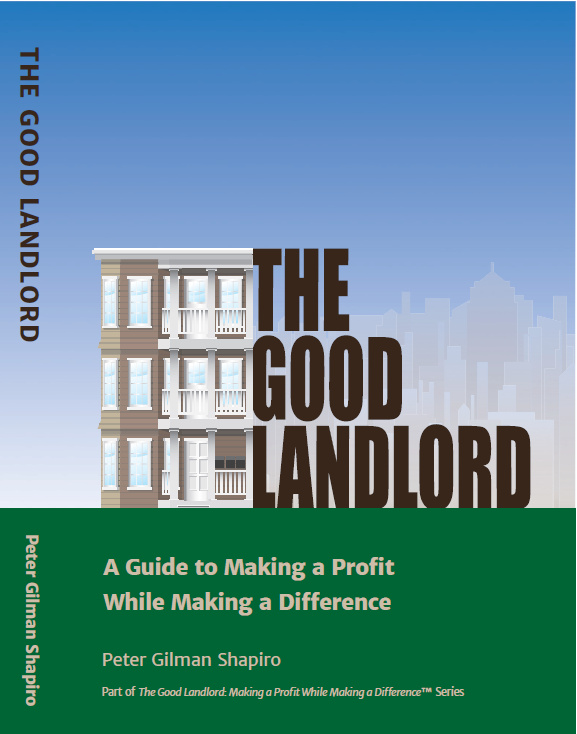 Whether the deposits were modest (such as accepting a late rent payment or delivering a key after hours) or substantial (such as including additional occupants or forgiving back rent), these deposits could save you the next time a withdrawal was needed.  Interest would compound as trust is strengthened, producing a reservoir of good will.  You may end up spending down this interest as well -- the next time you were out of town and a major water leak in your building threatened to create a reservoir in your basement! -- until you got your tenant to return home immediately to shut off the water main!
Considering tenant relationships from this perspective can motivate landlords to offer forms of help that can save time, money and stress – your largest returns!
The title of this article was adapted from the concept of the "Emotional Bank Account" in Stephen R Covey's The Seven Habits of Highly Effective People (New York: Free Press, 1989).
Peter's book, The Good Landlord, is available for sale at MassLandlords events.