Part I: Rental Applications
The critical step in a tenant screening process is the rental application. Is it complete? Is it true? And is it enough?
In this segment, we will review the general context in which tenant screening happens, covering credit, criminal, and housing history. Then we will review the MassLandlords application box-by-box, with examples completed. Can we verify their prior address? What do their pay stubs look like, or do they have proof of subsidy or other income? Why does it say "etc." under pets? Finally, we'll give guidance on how to communicate acceptance or rejection, and why ghosting an applicant may come back to haunt you.
Attendees will leave with a clear understanding of how to use the MassLandlords rental application, how to verify information presented, and how to rent knowing your new customers are likely to succeed.
Part II: Tenant Screening Overview
Credit, criminal, eviction history. What can we check and what does it mean? This segment will review all of these factors, as well as give a comprehensive look at discrimination protections. We'll show you how to protect your assets while also giving equal housing opportunity to all.
We will cover age discrimination and emotional support animals so you know when you can take a photo ID and how to verify requests for reasonable accommodation.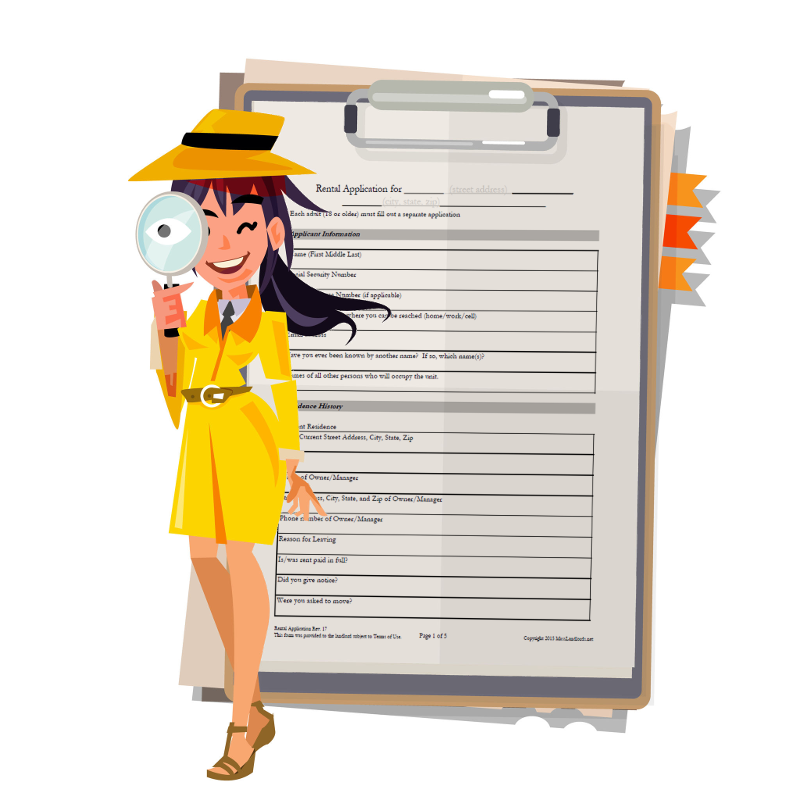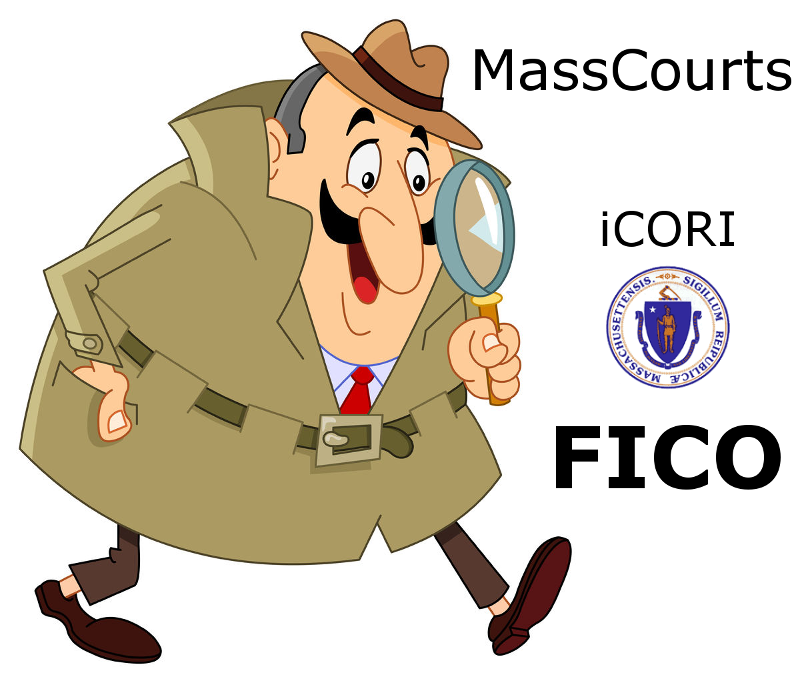 Have you seen our Leave Stuff, Take Stuff Table?
Market your business, pick up handouts, give away an old doorknob. Everything goes on our first-come, first-served display table at all our events. Please bring business cards, brochures, coupons. And feel free to pick up your own uncollected marketing materials at the end. Everything not claimed end-of-night may be chucked.
"No Sales Pitch" Guarantee
MassLandlords offers attendees of directly managed events a "No Sales Pitch" guarantee. If a guest speaker offers services, their presentation will not discuss pricing, promotions, or reasons why you should hire them. We do not permit speakers to pay for or sponsor events. Guest speakers are chosen for their expertise and willingness to present helpful educational content. Your purchase of an event ticket sustains our nonprofit model.
Tuesday, February 18st
Cambridge Meeting Agenda
5:30pm Sign-in and Networking

Networking draws from Cambridge, Boston, Somerville, Arlington, Belmont, Watertown, and Malden.

6:00pm Buffet Dinner
6:40pm Executive Director Doug Quattrochi with the MassLandlords Business Update

Member Minutes - Any member can have the mic for 60 seconds (introduce yourself, ask a question, share words of wisdom, etc.)

7:00pm Tenant Screening Overview
7:40pm Rental Applications
8:20pm Networking
9:00pm Doors close
Location
Cambridge Innovation Center
1 Broadway (5th Floor)
Cambridge, MA 02142
Please note:
CIC has several buildings in Kendall Square, two of them being adjacent to each other. The correct location for this event is the building with light colored concrete, vertical windows and a Dunkin Donuts on the ground level. You will
NOT
see a CIC sign. Refer to the image below.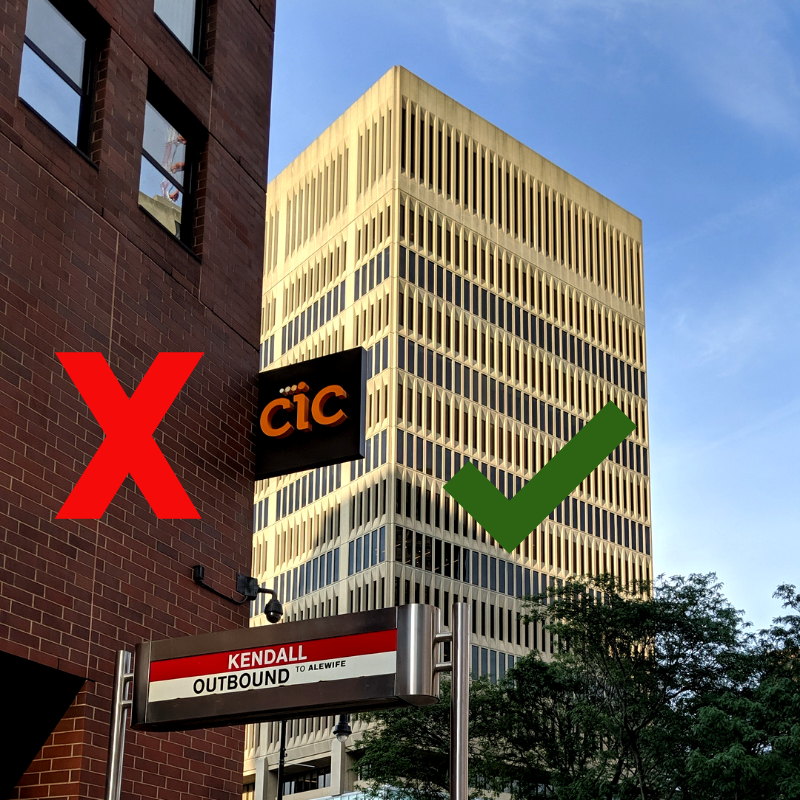 ID required Upon entering One Broadway, you will need to check in with the lobby security. You'll just need to show your ID and let them know you're going to the MassLandlords event in the 5th floor Venture Cafe.
Accessing from the T
Exit the Kendall T stop on Main St.
Cross to the northeast side of Main St. with the Marriott and Chipotle and walk down the street away from Cambridge towards the Longfellow Bridge to Boston.
Cross through the plaza with the five-foot high metal globe; One Broadway is the building undergoing construction across the next street.
Cross over Broadway to arrive at One Broadway.
Parking
Just $10 at Pilgrim Parking, enter after 4pm, a two-minute walk from One Broadway, click here for details. Be careful, some garages are $30. Accessible by T (red line Kendall Square) and highway. For additional parking options see CIC Directions.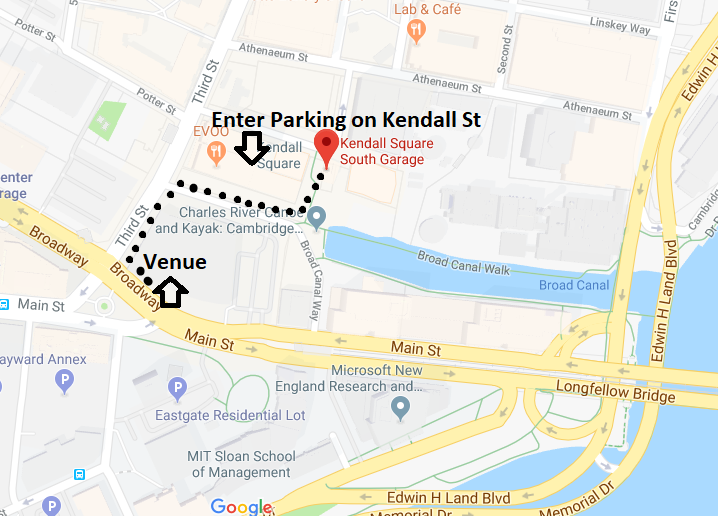 Food
Buffet, incl. salad and rolls
Water, sodas
Cookies
*Dietary restrictions: purchase an early-bird ticket and email hello@masslandlords.net, we will accommodate you.
Leftover food is donated to members and/or homeless shelters.
Pricing
Open to the public. Membership is not required!
Door:
Early-bird, reserve seven days prior by 12pm:
Nametags are printed for early-bird public, early-bird member, and premium members only.
Extra Credit
First time attendees: Join as a member before leaving the event, your public ticket will be credited toward membership.
Members: Bring a first-time attendee who joins at the event, your membership will be extended by one month free. No limit.
v2