40 Million Fire Extinguishers Recalled
| by Nomer Caceres. Posted in Did you know?, News -
As reported by the Boston Globe, Kidde has issued a recall of 37.8 million US fire extinguishers and another 2.7 million Canada extinguishers. When you try to use affected models, they will either work badly or will break. Both plastic handle and push-button extinguishers are affected.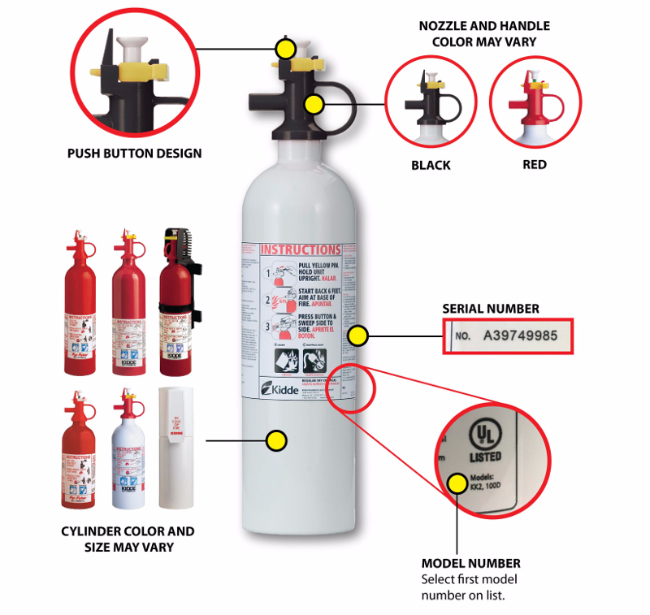 The extinguishers have failed in 91 cases of property damage, more than twelve injuries, and one death.
To determine if your extinguisher is recalled, visit the CPSC website. You will need to look at the extinguisher to find the model number and the date code. One hundred thirty-four models manufactured as long ago as 1973 are affected.
You can also call Kidde toll-free at 855-271-0773 from 8:30 a.m. to 5 p.m. ET Monday through Friday, 9 a.m. to 3 p.m. ET Saturday and Sunday.
All extinguishers returned to Kidde will be replaced.