Southern Worcester County Landlord Association
Landlords Helping Landlords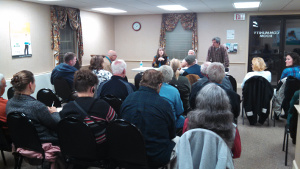 Member Quicklinks
About
The Southern Worcester County Landlord Association (some pronounce the letters, some say "swick-luh") was founded in 1979. They meet once per month from September through June.
How to Join
Go to an in-person meeting or sign up online:

Meeting Location
The SWCLA meet on the first Monday of every month at

Southbridge Savings Bank Community Room 200 Charlton Rd (Route 20) Sturbridge, MA 01566
Sample Meeting Agenda
6:45p – Doors open for socializing, networking
7:00p – Meeting Starts

Guest speaker or interactive meeting

8:00p – Pizza break, meeting continues
9:00p – Doors Close
For a full list of meetings, view the SWCLA Event Calendar.
Sample Meeting Video
SWCLA meetings are friendly, informal, and offer plenty of opportunity to ask questions and square away whatever may be impacting your business.
Contact SWCLA
Email the president: David Foote at davidfoote1@charter.net
SWCLA
PO Box 659
Southbridge, MA 01550