MetroWest Property Owners Association
The MetroWest Property Owners Association (MWPOA) operates in Marlborough, Framingham, and in-between.
Member Quicklinks
How to Join
Go to an upcoming event or join online for immediate access:

About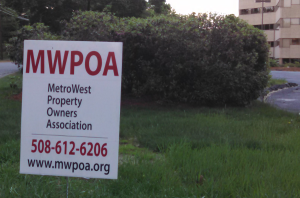 MetroWest Property Owners Association (MWPOA) is a nonprofit volunteer organization in which landlords share experiences, exchange information and help each other on all issues pertaining to owning and managing property.
This is a great way to meet other landlords and share your concerns/expertise.
Meetings
MWPOA meets at least five times a year on the second Tuesday of the month. In July, we have an annual picnic with an auction.
Sample Meeting Agenda
6:30 pm Registration and socializing
7:00 pm Presentation
For a full list of meetings, view the MetroWest Event Calendar.
The Certified Massachusetts Landlord™
Members of this chapter are eligible to be certified.
Contact MWPOA
Contact Frank Hays:
f.frankhays@gmail.com
508-315-7700