May 2017: A Special Evening with Richard Vetstein, Real Estate Law Expert
We were Star Struck!
Founder of the Vetstein Law Group, Nationally Acclaimed Law Blogger and Superbly Rated lawyer, Richard Vetstein was our headlining speaker!
In his famous blog, Attorney Vetstein goes in-depth on topics like: new foreclosure rules, recreational marijuana, student housing and "no more than 4 rules", renting to criminals, and security deposits. On the evening of May 16th, Attorney Vetstein discussed things like: the new 90 day post foreclosure eviction ruling in Housing Court, Update on Rent Escrow bill in Boston, Marijuana Issues, and Tales from the Housing Court War Trenches.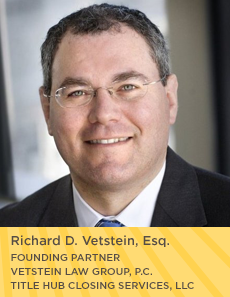 As a nationally recognized real estate attorney and litigator, Richard D. Vetstein, Esq., is a trusted source of legal knowledge. You may have read his commentary in publications such as The Boston Globe, Banker & Tradesman, Wall Street Journal SmartMoney.com, Bloomberg News, and Massachusetts Lawyers Weekly. Recently, Inman News selected Attorney Vetstein as one of the 100 Most Influential People in Real Estate. Mr. Vetstein holds many important roles; he is a Feature Contributor to AOL Real Estate, the Co-Chair of the Boston Bar Association's Title & Conveyancing Committee, he also testified at the Mass. State House in support of the Rent Escrow Bill and lobbied for the Act Clearing Title to Foreclosed Properties.
Tuesday, May 16th
Meeting Agenda
6:15pm Networking/Dinner
6:45pm Local Leader Calls Meeting to Order
6:50pm Executive Director Doug Quattrochi with the MassLandlords Business Update
7:05pm Attorney Richard Vetstein

New 90 day post foreclosure eviction ruling in Housing Court
Update on Rent Escrow bill in Boston
Marijuana Issues
Some Tales from the Housing Court War Trenches

8:00pm Networking
8:30pm Doors Close
*New Upgraded Location!*
Best Western/Copper House Tavern (Concord Room – enter through hotel lobby)
380 Winter St.
Waltham, MA 02451
Parking
Ample parking is available in the lot surrounding the hotel/restaurant.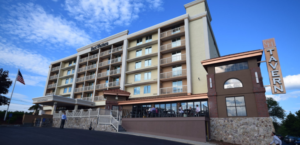 Food
Cash Bar – over 40 craft beers on draught and hand crafted cocktails
Unlimited Buffet in the Copper House Contemporary Style

Hummus with Mediterranean Vegetables and Grilled Flatbread
Spinach, Caramelized Onion & Goat Cheese Quesadillas
Chipotle Chicken Skewers with Blue Cheese
Artisan Cheeseburger Sliders
Al Fresco Pizza
Soda, Water, Tea
Dessert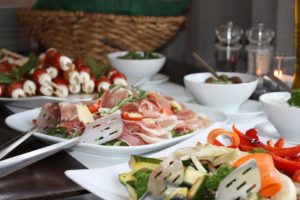 Please note: this event is run by MassLandlords volunteers and staff.