Buy Tickets for Upcoming Real Estate Events
Buy tickets for rental real estate networking and training.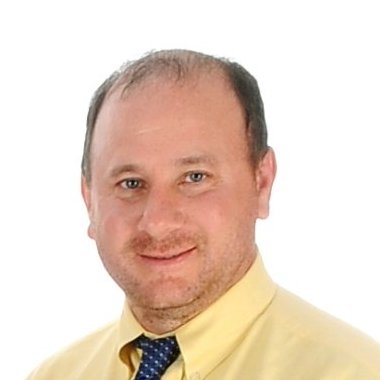 "I have three buildings which were financed by Masslandlords members I met at events. They are all holding first position mortgages with great rates and a small down payment. The connections I have made over the years have literally been priceless."
Russell Sabadosa, East Longmeadow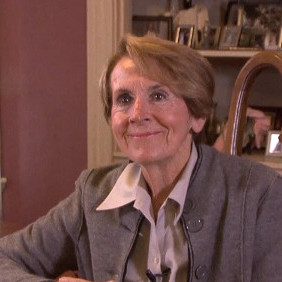 On the value of events: "The cheapest way to learn is from someone else's mistakes."
Jane Gasek, Worcester
Open to the public! Membership is not required.
You are not logged in. Purchase any non-member ticket to create an account. Or
log in to your account
for member tickets.
Early bird pricing available until noon seven days prior.
02

02.May.Sunday

No events

03

03.May.Monday

https://masslandlords.net/event-web/2021-05-03-swlca/

Our May Meeting will consist of a panel discussion moderated by senior personnel from the Dudley, Webster, and Southbridge fire departments. The main topic of the discussion will be Code Compliance. This will be an open Question and Answer format supported with a PowerPoint presentation moderated by:

Paul Konieczny, Assistant Fire Chief of Dudley
Captain Adams of the Webster Fire Department
Lt. Steve Lavoie of the Southbridge Fire Department

PLEASE NOTE: Given the current COVID-19 precautions, we have decided to continue holding our meetings via ZOOM until further notice.

All members whose dues are up to date will be sent a link to the meeting via email. From that email, all you have to do is click on the link and it will bring you to the meeting.

Monday, May 3rd

SWCLA Meeting Agenda

7:00p Meeting Start
8:00p Meeting wrap-up

Location

Zoom meeting information will be emailed to SWCLA members on the day of the event and viewable online.

Pricing

Open to SWCLA Members only. Pay annual dues then free. All SWCLA members whose dues are up to date will be sent a link to the meeting via email.

This event is operated by volunteers.

v2

04

04.May.Tuesday

No events

05

05.May.Wednesday

https://masslandlords.net/event-web/2021-05-05-statewide/

Section 8 Tutorial

This part of the presentation will give attendees a comprehensive overview of the Housing Choice Voucher Program (Section 8). We will cover:

What to say when an applicant asks, "Do you take Section 8?"
Why and to what extent Massachusetts landlords must participate
How to deal with inspections
How to screen a Section 8 applicant
Why your insurance can't stop you renting to Section 8
and more!

Permanent rental subsidies like the Housing Choice Voucher Program (Section 8) can be great programs to participate in. But they can be tough
on the unprepared landlord: your first Section 8 applicant may expose weaknesses in your non-discriminatory tenant screening process, sanitary code compliance, or other aspects of your business!

Attendees will leave with knowledge of the program, confidence in working with Section 8 applicants, and pro tips for navigating the process with flying colors.

SNO Mass

This part of the presentation will explain Supporting Neighborhood Opportunity in Massachusetts (SNO Mass), a special program for Housing Choice Voucher (Section 8) voucher holders that started in Fall 2020. SNO Mass seeks to address challenges sometimes faced by families and landlords participating in the Section 8 program, with the goal of creating long-lasting tenancies in high-opportunity neighborhoods. We will cover:

How SNO Mass helps families obtain access to good school districts
Which communities are eligible (use the SNO Mass Locator Tool)
Why the program offers two years of support to participants and landlords not available to other Section 8 participants
How much of the move-in monies may be covered
and more!

SNO Mass is interesting for those of us with large units. Typically large units are used in the college market, which turns over frequently. Participating in SNO Mass could lead to longer tenancies, as families want to stay in these high-opportunity neighborhoods. (This is a new program and we don't have a ton of data on turnover yet, but initial results confirm that SNO Mass renters stay longer than the average tenancy of 18 months.) Find out if any of your properties may be eligible using the SNO Mass Locator Tool.

Attendees will leave knowing whether their properties are in a SNO Mass area, why participation is highly desirable, and how to get started.

Section 8 is easy once you know how

The SNO Mass Locator Tool will help you put your address to its best use

Kristin Haas, DHCD

Brendan Goodwin, DHCD

Part of the SNO Mass presentation will be given by Kristin Haas. Kristin currently serves as the Planning and Implementation Coordinator in the Division of Rental Assistance at the MA Department of Housing & Community Development. In her role, she oversees the Supporting Neighborhood Opportunity in Massachusetts (SNO Mass) housing mobility program. Prior to joining the DHCD team, Kristin worked in the nonprofit sector supporting anti-poverty and homelessness prevention work. Kristin is a board member and former board president of the Community Action Agency of Somerville. She holds a Master's Degree in Urban and Environmental Policy and Planning from Tufts University and a Bachelor's Degree in Sociology from Middlebury College.

Part of the SNO Mass presentation will be given by Brendan Goodwin. Brendan currently serves as the Director of the Division of Rental Assistance at the MA Department of Housing & Community Development. In his eleven years at DHCD, Brendan has played leading roles in homeless systems reforms and the design and implementation of homelessness prevention and rehousing programs, the major expansion of state-funded rental voucher programs and a recently launched statewide housing mobility program. He currently oversees state and federal voucher programs serving more than 30,000 households annually. Prior to DHCD, Brendan has held various nonprofit positions mostly focused on housing, homelessness and community development issues. He holds a Master's Degree in Urban and Environmental Policy and Planning from Tufts University and a BS in Business Administration/Marketing from Xavier University.

The Section 8 presentation will be given by Doug Quattrochi, Executive
Director, MassLandlords, Inc. Doug was a founding member of MassLandlords in 2013. He became the association's first Executive Director under new bylaws in 2014. Since then, he has scaled the organization from a core of 160 members in Worcester to approximately 2,000 dues paying businesses from Pittsfield to the Cape, and from an all-volunteer team to approximately 20 full and part-time staff plus 50 volunteers. Doug has been instrumental in advancing democratic governance mechanisms, including score voting for policy priorities and a staggered and democratically elected Board of Directors. Doug also oversees the RentHelper spin-off, which is expanding access to electronic banking for those of us who are unbanked or underbanked. Prior to MassLandlords, Doug held leadership roles in various Massachusetts startups, two of which are still operating. Doug holds a Master of Science in Aerospace Engineering from the Massachusetts Institute of Technology.

Patrick Sullivan of Obtainable Sobriety will moderate networking time.
You can volunteer for a future event.

Networking time will be moderated by Patrick
Sullivan. Patrick has been an avid landlord since 2007 primarily
focusing on multi families in the greater Worcester area. Having
worked in high level IT his whole life he looks at things from a
different perspective which he applies to real estate. He
became a Real Estate agent in 2015 and now primarily focuses on
Sober living facilities for people recently out of drug and alcohol
treatment centers.

"No Sales Pitch" Guarantee

MassLandlords offers attendees of directly managed events a "No Sales Pitch" guarantee. If a guest speaker offers services, their presentation will not discuss pricing, promotions, or reasons why you should hire them.
We do not permit speakers to pay for or sponsor events. Guest speakers are chosen for their expertise and willingness to present helpful
educational content. Your purchase of an event ticket sustains our nonprofit model, a virtual registration desk, event software, and
event staff..

Open to attendees statewide

This event is regionally branded in keeping with a local tradition. This region used to meet in-person on this day at this time.
You are welcome to participate in this virtual meeting no matter where you are in the state.

Wednesday, May 5th

Virtual Meeting Agenda

5:00pm Sign-in and virtual networking: you can chit chat with others as people log in
5:40pm MassLandlords Business Update and Member Minutes

Member Minutes – Any member can have the mic for 60 seconds (introduce yourself, ask a question, share words of wisdom, etc.)

6:00pm Section 8 and SNO Mass
7:00pm Virtual meeting ends

Participation is Easy

As a result of the COVID-19 (coronavirus) pandemic, our events have been replaced by webinars or virtual meetings
held during the traditional event time for each former location:

Virtual meetings include optional audience participation via video, phone, and screenshare
and are not recorded.
Webinars have limited participation options (typed questions only) and are recorded.

Our virtual registration desk is open for all events one hour starting 30 minutes prior to the event start time.
Call 774-314-1896 or email hello@masslandlords.net for live, real-time help signing in
and using your technology.

If joining a virtual meeting, please use the zoom "test audio" feature. You will be
allowed to talk to others if your microphone is good and there is no background noise.
We reserve the right to mute anyone for any reason. Attendees without a microphone or who don't want to be heard can type questions.

Virtual Meeting Details (hosted by Zoom)

We will share our video, audio, and computer screen and slides.

Optional: You can share your video with everyone, talk to everyone, and type chat with everyone. Video sharing is not required. Talking is not required.

Password will be emailed and viewable online.

Topic: Virtual Meeting May 5, 2021 Section 8 and SNO Mass
Time: May 5, 2021 05:00 PM Eastern Time (US and Canada)

Join Zoom Meeting
https://us02web.zoom.us/j/84981684077

Meeting ID: 849 8168 4077
Passcode: Will be emailed and viewable online

Dial by your location
+1 312 626 6799 US (Chicago)
+1 646 876 9923 US (New York)
+1 301 715 8592 US (Washington DC)
+1 669 900 6833 US (San Jose)
+1 253 215 8782 US (Tacoma)
+1 346 248 7799 US (Houston)
+1 408 638 0968 US (San Jose)
Meeting ID: 849 8168 4077
Passcode: Will be emailed and viewable online
Find your local number: https://us02web.zoom.us/u/kd4ZsuGYsz

Registration Required

Open to the public. Membership is not required!

Contemporaneous participation:

Public: No charge, registration required
Members: No charge, registration required
Premium Members: No charge and no need to register. Click here for meeting details and password.

This event will not be recorded. Slides and handouts if any will be
uploaded to our page
on SNO Massachusetts.

v3

06

06.May.Thursday

No events

07

07.May.Friday

No events

08

08.May.Saturday

No events
Find events by location, from west to east:
Pittsfield (RHABC): 3rd Tuesday
West Springfield (RHAGS): 2nd Thursday
Southbridge (SWCLA): 1st Monday
Worcester (WPOA): 2nd Wednesday
Fitchburg (NWCLA): 2nd Thursday
Marlborough (MWPOA): 2nd Tuesday
Waltham (CRRHA): 1st Wednesday
Cambridge: 3rd Tuesday
Technical note about purchasing:
Due to a technical limitation of our site, you will need to purchase tickets one at a time. After the first purchase additional tickets can be purchased with one click, without reentering your information.
If you have trouble purchasing online, mark your calendar and come pay at the door. If any event were to sell out we would send an email. Make sure you are on our mailing list and subscribed to updates about local events.
If you have any questions concerning events, please contact us at hello@masslandlords.net.