Buy Tickets for Upcoming Real Estate Events
Buy tickets for rental real estate networking and training.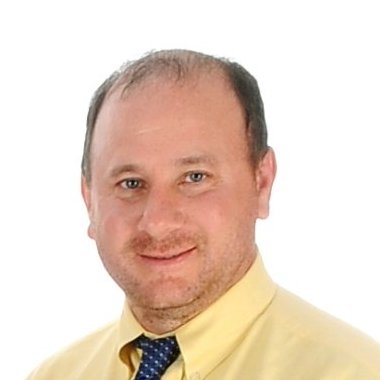 "I have three buildings which were financed by Masslandlords members I met at events. They are all holding first position mortgages with great rates and a small down payment. The connections I have made over the years have literally been priceless."
Russell Sabadosa, East Longmeadow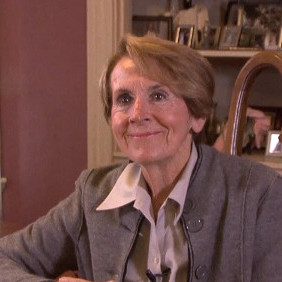 On the value of events: "The cheapest way to learn is from someone else's mistakes."
Jane Gasek, Worcester
Open to the public! Membership is not required.
You are not logged in. Purchase any non-member ticket to create an account. Or
log in to your account
for member tickets.
Early bird pricing available until noon seven days prior.
12

12.September.Thursday

https://masslandlords.net/event-web/holyoke-2019-09-12/

Our 2019-2020 Greater Springfield season opens with a special presentation on extreme weather preparedness and insurance costs, and a second topic TBD.

Part I: Tornado Preparedness, Decreasing Slips and Falls

Personal injury lawsuits can strike like a bolt out of the blue, but there are simple things every landlord can do to minimize your risk.
Do you know what you'll say or do when someone slips? What if someone's car is destroyed by hail, and they sue you as the landlord? What if
someone is struck by lightning sitting at your picnic table or by your pool?
In addition to the Storm Ready Certification: Supporter Designation, which is free, there are cases you need to know about and easy steps to take.

This part of the presentation will be given by Dr. Alicia Wasula, CCM, President of Shade Tree Meteorology and
2019 Chair of the American Meteorological Society Board of Certified Consulting Meteorologists. Dr. Wasula is smart, down to earth, and
experienced at helping landlords large and small ensure they are prepared for hazardous weather.
Dr. Wasula's goal is to minimize the risk of litigation due to an injury occurring on your property.

Part II: Free and Discounted Energy Upgrades

Eversource will be joining us to discuss the Mass Save No Cost and Discounted Energy Saving upgrades available for market rate and income eligible rental buildings. Find out how you can reduce your operating costs, increase your property value and retain tenants by replacing inefficient lighting and HVAC systems. Measures offered include lighting retrofits for common area, exterior and apartments, occupancy sensors, insulation and air sealing, programmable and wifi thermostats, heating system replacements, variable frequency drives, Energy Star certified appliance replacements such as refrigerators, freezers, window air conditioners, dehumidifiers, in unit washer replacements, windows*, high efficiency heating and cooling equipment and controls, air source heat pumps and water saving measures.

If you own or manage a building(s) with 5 or more attached units and 50% of the tenants are income qualified, all measures are provided at NO COST. (Two to four family buildings are served by a similar program at NO COST also). If you have market rate rental buildings, generous incentives and rebates are available for energy efficiency upgrades with preferential loan terms. Condominium and co-ops are also served.

The Mass Save programs serve customers of Eversource Electric and Gas, National Grid Electric and Gas; Columbia Gas of Massachusetts, Berkshire Gas Company, Unitil, Liberty Utilities, Light Compact and Blackstone Gas Company. (Properties located in municipal electric and gas territories should contact their providers about their specific program offerings.)

Deborah Sas (Eversource) and James Collins (ABCD) will present the Income Eligible Multifamily Program and Margaret Kelly (Eversource) will present the Multifamily Market Rate Program offerings.

*Window replacement opportunities are considered on a case by case basis in the Income Eligible Multifamily Program.

Experienced meteorologists are invaluable when weather-related litigation arises

Single pane windows can now be replaced as part of our energy efficiency programs. Here Terry Doll and Lindsay Dereadt demonstrate measuring for a replacement window (Image courtesy Sheppard Air Force Base).

"No Sales Pitch" Guarantee

MassLandlords offers attendees of directly managed events a "No Sales Pitch" guarantee. If a guest speaker offers services, their presentation will not discuss pricing, promotions, or reasons why you should hire them.
We do not permit speakers to pay for or sponsor events. Guest speakers are chosen for their expertise and willingness to present helpful
educational content. Your purchase of an event ticket sustains our nonprofit model.

Thursday, September 12th

RHAGS Meeting Agenda

5:30pm Sign-in and Networking

Cash bar
Networking draws from Springfield, West Springfield, Holyoke, Chicopee, Ludlow, Wilbraham, East Longmeadow, Longmeadow, Agawam, Southwick, Southampton, Easthampton, Northampton, Westhampton, Hadley, South Hadley, Granby, Amherst, Belchertown, Ware, Palmer, Warren, Monson, and Hampden.

6:00pm Buffet dinner
6:40pm State-wide Business Update and Member Minutes
7:00pm Local Updates
7:05pm Legal Update
7:10pm Tornado Preparedness, Decreasing Slips and Falls
7:50pm Free and Discounted Energy Updates
8:30pm Networking
9:00pm Doors Close

Location

Delaney House
3 Country Club Rd
Holyoke, MA 01040

Food

Hot buffet dinner, incl. salad and rolls
Cash bar
Hot Coffee & Tea
Dessert

*Dietary restrictions: purchase an early-bird ticket and update the goals/restrictions field in your profile, we will accommodate you.

Pricing

Open to the public. Membership is not required!

Door:
Early bird, reserve seven days prior by 12pm:

Nametags are printed for all early-bird tickets and premium members.

Extra Credit

First time attendees: Join as a member before leaving the event, your public ticket will be credited toward membership.
Members: Bring a first-time attendee who joins at the event, your membership will be extended by one month free. No limit.

v10

https://masslandlords.net/event-web/fitchburg-2019-09-12/

Don't like the laws? Come and join us to find out what you can do to make a difference and help change legislation. Several representatives from various city and state positions will be speaking and answering questions.

Thursday, September 12th

NWCLA Meeting Agenda

Visit nwcla.com for any last-minute updates or changes.

6:45pm Dinner and Networking

Networking draws from 25 towns including Fitchburg, Gardner, Leominster, Athol, Holden, Ayer, Orange, Ashburnham, Spencer, Ashby, Lunenburg, Townsend, Westminster, Princeton, Sterling, Lancaster, Shirley, Groton, Pepperell, Winchedon, Templeton, and Hubbardston.

7:00pm Presentations

Location

Montachusett Regional Vocational Technical School (Monty Tech)
1050 Westminster Street
Fitchburg, MA 01420

Parking

There is ample free parking beside the school. Do not park along the fence where the busses park. Do not park in
any of the handicap spots unless you have the proper handicap parking sticker.

Food

Dinner by Happy Jack's Cantina Grille from N. Main St. in Leominster.

Pricing

Membership not required! Open to the public.

Early-bird ends seven days prior @ 12pm:

Public and Members other than NWCLA: $15
MassLandlords.net/NWCLA members: pay annual dues, then free

After Early bird or at the door:

Public and Members other than NWCLA: $20
MassLandlords.net/NWCLA members: pay annual dues, then free

This event is operated by volunteers.

v2
Find events by location, from west to east:
Pittsfield (RHABC): 3rd Tuesday
West Springfield (RHAGS): 2nd Thursday
Southbridge (SWCLA): 1st Monday
Worcester (WPOA): 2nd Wednesday
Fitchburg (NWCLA): 2nd Thursday
Marlborough (MWPOA): 2nd Tuesday
Waltham (CRRHA): 1st Wednesday
Cambridge: 3rd Tuesday
Technical note about purchasing:
Due to a technical limitation of our site, you will need to purchase tickets one at a time. After the first purchase additional tickets can be purchased with one click, without reentering your information.
If you have trouble purchasing online, mark your calendar and come pay at the door. If any event were to sell out we would send an email. Make sure you are on our mailing list and subscribed to updates about local events.
If you have any questions concerning events, please contact us at hello@masslandlords.net.