Buy Tickets for Upcoming Real Estate Events
Buy tickets for rental real estate networking and training.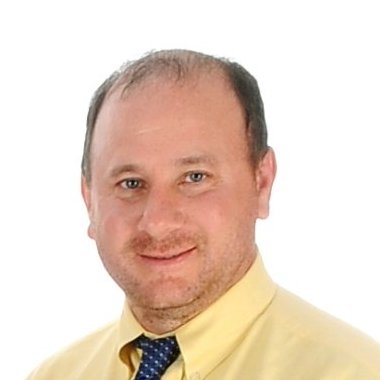 "I have three buildings which were financed by Masslandlords members I met at events. They are all holding first position mortgages with great rates and a small down payment. The connections I have made over the years have literally been priceless."
Russell Sabadosa, East Longmeadow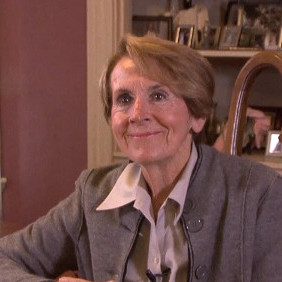 On the value of events: "The cheapest way to learn is from someone else's mistakes."
Jane Gasek, Worcester
Open to the public! Membership is not required.
You are not logged in. Purchase any non-member ticket to create an account. Or
log in to your account
for member tickets.
Early bird pricing available until noon seven days prior.
02

02.September.Sunday

No events

03

03.September.Monday

No events

04

04.September.Tuesday

No events

05

05.September.Wednesday

https://masslandlords.net/event-web/waltham-2018-09-05/

Part I:

Mold remediation requires demolition and reconstruction, or does it? Thanks to a new understanding of biology and chemistry, enzymes may now be used to
kill mold on and in porous surfaces. This process works on black mold. By saving demolition costs, enzymes or other deep-clean disinfectants
can save potentially 50 to 75% of what you might be asked to pay in the future. This is essential learning for the day when your property develops a moisture problem.

This presentation will be given by Steve Dubois of Green Home Solutions.
Steve has received five-star reviews on google and comes recommended to us from the MetroWest Property Owners Association, where he spoke last season.

Better, Cheaper Mold Remediation with Green Home Solutions

Ways to Make More Money

Part II:

For "Ways to Make More Money,", we'll be presenting the best tips and tricks we've learned from talking with hundreds of landlords
over the years. We'll start with easy stuff like knowing your water pressure (you do know your water pressure, right?) and work up from there. A major
portion of the presentation will be strategies for negotiating higher rent. We'll end with guidance on leaving paper checks behind and going
digital with online rent collection that fits tenants' income patterns. Don't miss these strategies for improving your bottom line. Real estate is a great way to build wealth over time.

This segment will be presented by
Doug Quattrochi, Executive Director of MassLandlords, Inc. MassLandlords
members represent the experience of tens of thousands of rental units, and each presentation a new idea comes up that gets worked into
subsequent presentations. Come prepared to learn some great ideas but also please think about what you want to share with the room. Together we'll make
this a meeting our balance sheets and the Commonwealth's housing stock will thank us for.

Have you seen our Leave Stuff, Take Stuff Table?

Market your business, pick up handouts, give away an old doorknob. Everything goes on our first-come, first-served display
table at all our events. Please bring business cards, brochures, coupons. And feel free to pick up your own uncollected marketing materials at the end.
Everything not claimed end-of-night may be chucked.

Wednesday, September 5th

Charles River Meeting Agenda

5:30pm Sign-in/Networking/Dinner

Networking draws from Waltham, Newton, Weston, Watertown, Wellesley, Wellesley Hills, Lincoln, Dover, Arlington, Belmont, and the western ends of Cambridge and Boston.

6:00pm Buffet Dinner by the Copper House Tavern
6:40pm Executive Director Doug Quattrochi with the MassLandlords Business Update

Member Minutes – Any member can have the mic for 60 seconds (introduce yourself, ask a question, share words of wisdom, etc.)

7:00pm Part I: Better, Cheaper Mold Remediation with Green Home Solutions
7:25pm Part II: Ways to make More Money
8:20pm Networking
9:00pm Doors Close

Location

Best Western Waltham
380 Winter St.
Waltham, MA 02451

Parking

There is ample parking in the lot around the Best Western and down the hill by the Copper House Tavern. Please enter through the main lobby and look for the MassLandlords signs.

Food

Buffet Dinner
Soda, Water, Coffee

*Dietary restrictions: purchase an early-bird ticket and email hello@masslandlords.net, we will accommodate you.

Pricing

Open to the public. Membership is not required!

After Early bird or at the door:

Public: $35.00
Members: $25.00

Early-bird ends seven days prior at 12pm:

Public: $30.00
Members: $20.00

06

06.September.Thursday

No events

07

07.September.Friday

No events

08

08.September.Saturday

No events
Find events by location, from west to east:
Pittsfield (RHABC): 3rd Tuesday
West Springfield (RHAGS): 2nd Thursday
Southbridge (SWCLA): 1st Monday
Worcester (WPOA): 2nd Wednesday
Fitchburg (NWCLA): 2nd Thursday
Marlborough (MWPOA): 2nd Tuesday
Waltham (CRRHA): 1st Wednesday
Cambridge: 3rd Tuesday
Technical note about purchasing:
Due to a technical limitation of our site, you will need to purchase tickets one at a time. After the first purchase additional tickets can be purchased with one click, without reentering your information.
If you have trouble purchasing online, mark your calendar and come pay at the door. If any event were to sell out we would send an email. Make sure you are on our mailing list and subscribed to updates about local events.
If you have any questions concerning events, please contact us at hello@masslandlords.net.