The eviction moratorium enacted at the end of April was scheduled to run until August 18, 2020 unless the Governor extends it, and unless new legislation is enacted that worsens the situation. Even if the moratorium ends as planned, the courts will be different: virtual hearings, long backlogs, and the possibility of further legislation that could change the way we operate. We will try to answer all of the following questions:
When will the moratorium end?
What day exactly can I actually serve?
Are notices served before the moratorium still good? Summons?
Are executions from before still good?
What is the case backlog?
How long will it take the courts to process the backlog?
What's the earliest jury trial date?
Are the courts sitting more frequently? Will cases be over zoom or telephone?
What alternatives do I have besides court?
Attendees will leave with a better understanding of the current policy framework and timelines, and with better ideas to plan for an end to the eviction moratorium.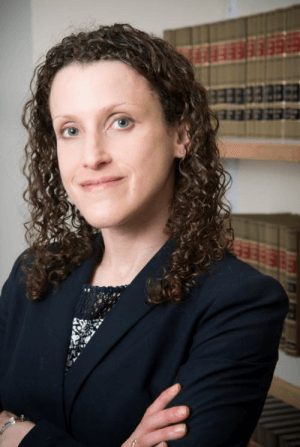 This part of the presentation will be given by Attorney Jordana Roubicek Greenman. She is an attorney and a title agent for First American Title Insurance Company and WFG in the Commonwealth of Massachusetts. Attorney Roubicek Greenman has a solo practice with a main office in Watertown and additional office in Downtown Boston. Her practice consists of a broad range of real estate-related legal matters, including commercial and residential landlord/tenant disputes, condominium association representation, general real estate litigation and commercial and residential real estate closings. Attorney Roubicek Greenman has a well-respected reputation for aggressively advocating for her clients' goals and ensuring beneficial outcomes at a reasonable cost. She was among the first attorneys to take legal action in response to the unfunded eviction moratorium; her case is before the Superior Court.
Wednesday, July 22nd
12:00pm Webinar Begins
1:00pm Webinar Ends (this webinar may run late to 1:15)
Registration
Open to the public. Membership is not required!
Webinar Details (hosted by Zoom)
We will share our video, audio, and computer screen and slides.
You can chat questions. You will not be on video or audio.
Password will be emailed and viewable online.
Upon purchasing, you will be registered. Registrants will have full access to the webinar, including watching live or watching the recording any time after the webinar is posted.
Watch Live (on July 22, 2020 12:00 PM):
When: Jul 22, 2020 12:00 PM Eastern Time (US and Canada) Topic: Statewide Webinar Eviction Moratorium Update July 22, 2020 Please click the link below to join the webinar: https://us02web.zoom.us/j/86170748397 Password: See above Or iPhone one-tap : US: +13017158592,,86170748397#,,,,0#,,159961# or +13126266799,,86170748397#,,,,0#,,159961# Or Telephone: Dial(for higher quality, dial a number based on your current location): US: +1 301 715 8592 or +1 312 626 6799 or +1 646 876 9923 or +1 669 900 6833 or +1 253 215 8782 or +1 346 248 7799 or +1 408 638 0968 Webinar ID: 861 7074 8397 Password: See above International numbers available: https://us02web.zoom.us/u/kd6lqSOy51
Watch Recording (after July 25, 2020):
Recording Link:
https://masslandlords.net/massachusetts-eviction-moratorium-full-explanation-and-faq/
Webinar recordings are only available to confirmed registrants. To successfully access, make sure to
Log In
to your MassLandlords account.
The webinar counts for continuing education credit for Certified Massachusetts Landlord Level Three. Beep in. Beep out.
v1