Part I: Tenant Screening Overview
Tenant screening skills are more important than ever in this climate. If you cannot screen adequately, you may be better off leaving your units vacant. We will discuss increasing pass/fail thresholds on written applicant qualifiers, and using such qualifiers before you list a unit to evaluate whether to list at all.
We will then explain how to check credit, criminal, and eviction history. Which sources can we check? What do the reports mean? This segment will review all of these factors, as well as give a comprehensive look at discrimination protections. We'll show you how to protect your assets while also giving equal housing opportunity to all.
Under fair housing in particular, we will cover age discrimination and emotional support animals. Attendees will learn when you can take a photo ID and how to verify requests for reasonable accommodation.
Part II: Rental Applications
The critical step in a tenant screening process is the rental application. Is it complete? Is it true? And is it enough?
In this segment, we will review the general context in which tenant screening happens, covering credit, criminal, and housing history. Then we will review the MassLandlords application box-by-box, with examples completed. Can we verify their prior address? What do their pay stubs look like, or do they have proof of subsidy or other income? Why does it say "etc." under pets? Finally, we'll give guidance on how to communicate acceptance or rejection, and why ghosting an applicant may come back to haunt you.
Attendees will leave with a clear understanding of how to use the MassLandlords rental application, how to verify information presented, and how to rent knowing your new customers are likely to succeed.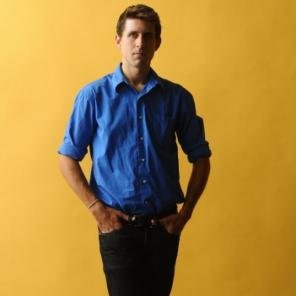 Jeremy Durrin is the president of Background Examine, a Massachusetts employment and tenant screening company. Jeremy lives in the local Western MA community based in Westhampton MA. He has been in the background screening industry over the past 10 years working for a national company and is now the President of his own firm. Jeremy started the company 3 years ago to offer a more clear service option for company's in MA and all around the country wanting to run compliant background checks on tenants and prospective employees.
"No Sales Pitch" Guarantee
MassLandlords offers attendees of directly managed events a "No Sales Pitch" guarantee. If a guest speaker offers services, their presentation will not discuss pricing, promotions, or reasons why you should hire them. We do not permit speakers to pay for or sponsor events. Guest speakers are chosen for their expertise and willingness to present helpful educational content. Your purchase of an event ticket sustains our nonprofit model.
Open to attendees statewide
You are welcome to participate in this virtual meeting no matter where you are.
Wednesday, June 9th
Short Virtual Meeting Agenda
12:00pm Presentation begins, blends with Q&A
1:00pm Q&A ends
Participation is Easy
We have two formats of online events:
Virtual meetings include optional audience participation via video, phone, and screenshare and are not recorded.
Webinars have limited participation options (typed questions only) and are recorded.
Our virtual registration desk is open for all events one hour starting 30 minutes prior to the event start time. Call 774-314-1896 or email hello@masslandlords.net for live, real-time help signing in and using your technology.
If joining a virtual meeting, please use the zoom "test audio" feature. You will be allowed to talk to others if your microphone is good and there is no background noise. We reserve the right to mute anyone for any reason. Attendees without a microphone or who don't want to be heard can type questions.
Virtual Meeting Details (hosted by Zoom)
We will share our video, audio, and computer screen and slides.
Optional: You can share your video with everyone, talk to everyone, and type chat with everyone. Video sharing is not required. Talking is not required.
Password will be emailed and viewable online.
Topic: Virtual Meeting June 9, 2021 Time: Jun 9, 2021 12:00 PM Eastern Time (US and Canada) Join Zoom Meeting https://us02web.zoom.us/j/81266807150 Meeting ID: 812 6680 7150 Passcode: Will be emailed and viewable online Dial by your location +1 312 626 6799 US (Chicago) +1 646 876 9923 US (New York) +1 301 715 8592 US (Washington DC) +1 408 638 0968 US (San Jose) +1 669 900 6833 US (San Jose) +1 253 215 8782 US (Tacoma) +1 346 248 7799 US (Houston) Meeting ID: 812 6680 7150 Passcode: Will be emailed and viewable online Find your local number: https://us02web.zoom.us/u/kbYDX6ApQT
Pricing
Open to the public. Membership is not required!
Contemporaneous participation:

Public: $14
Members: $7
Premium Members: No charge and no need to register. Click here for meeting details and password.
This event will not be recorded.
Slides and handouts if any will be uploaded to Tenant Screening.
v2