Buy Tickets for Upcoming Real Estate Events
Buy tickets for rental real estate networking and training.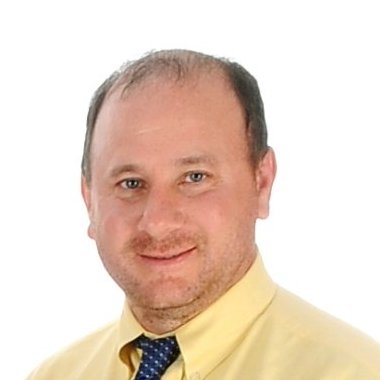 "I have three buildings which were financed by Masslandlords members I met at events. They are all holding first position mortgages with great rates and a small down payment. The connections I have made over the years have literally been priceless."
Russell Sabadosa, East Longmeadow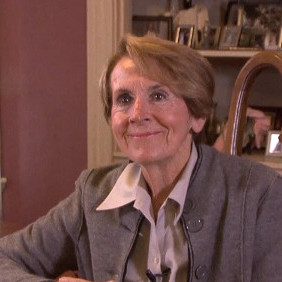 On the value of events: "The cheapest way to learn is from someone else's mistakes."
Jane Gasek, Worcester
Open to the public! Membership is not required.
You are not logged in. Purchase any non-member ticket to create an account. Or
log in to your account
for member tickets.
Early bird pricing available until noon seven days prior.
19

19.June.Sunday

No events

20

20.June.Monday

No events

21

21.June.Tuesday

No events

22

22.June.Wednesday

No events

23

23.June.Thursday

No events

24

24.June.Friday

https://masslandlords.net/event-web/2022-06-24-webinar/

This policy presentation will examine the theory behind rent control, the history of rent control in Massachusetts, and the reasons why we shouldn't have rent control in Massachusetts (or indeed anywhere in the US).

We will study:

Legitimate motivations to correct injustice in modern housing markets.
Current bill text proposed for Massachusetts.
First, second, and third generation schemes for price controls.
Economic data from Massachusetts, Finland, and other studies.
Evidence of housing shortage, disparate impact under rent control.
Detailed bill text.
Alternative resolutions to the housing crisis.

Attendees will leave knowing more about the history of rent control in the commonwealth and how best help those impacted by the housing crisis both short-term and long-term.

During Rent Control: A window at 326 Shawmut Ave, Boston circa 1990 to 1993

Shawmut Ave nowadays is in good repair (Google Street View, 2018)




MassLandlords Executive Director Doug Quattrochi

This presentation will be given by Doug Quattrochi, Executive
Director, MassLandlords, Inc. Doug was a founding member of MassLandlords in 2013. He became the association's first Executive Director under new bylaws in 2014. Since then, he has scaled the organization from a core of 160 members in Worcester to approximately 2,500 dues paying businesses from Pittsfield to the Cape, and from an all-volunteer team to approximately 20 full and part-time staff plus 50 volunteers. Doug has been instrumental in advancing democratic governance mechanisms, including score voting for policy priorities and a staggered and democratically elected Board of Directors. Doug also oversees the RentHelper spin-off, which is expanding access to electronic banking for those of us who are unbanked or underbanked. Prior to MassLandlords, Doug held leadership roles in various Massachusetts startups, two of which are still operating. Doug holds a Master of Science in Aerospace Engineering from the Massachusetts Institute of Technology.

"Doug's presentation was excellent. He was very clear and provided detailed explanations." -Larry

"Doug always holds very informative classes full of substance and Very organized!" -Thomas

"Your answers to member's questions were most helpful." -Liz

"No Sales Pitch" Guarantee

MassLandlords offers attendees of directly managed events a "No Sales Pitch" guarantee. If a guest speaker offers services, their presentation will not discuss pricing, promotions, or reasons why you should hire them.
We do not permit speakers to pay for or sponsor events. Guest speakers are chosen for their expertise and willingness to present helpful
educational content. Your purchase of an event ticket sustains our nonprofit model.

Friday, June 24th

Webinar Agenda

12:00pm Webinar Begins
1:00pm Webinar Ends

Registration

Free and open to the public. Membership is not required!

Participation is Easy

We have two formats of online events:

Virtual meetings include optional audience participation via video, phone, and screenshare
and are not recorded.
Webinars have limited participation options (typed questions only) and are recorded.

Our virtual registration desk is open for all events one hour starting 30 minutes prior to the event start time.
Call 774-314-1896 or email hello@masslandlords.net for live, real-time help signing in
and using your technology.

Webinar Details (hosted by Zoom)

We will share our video, audio, and computer screen and slides.

You can chat questions. You will not be on video or audio.

Registrants will have full access to the webinar, including watching live or watching the recording
any time after the webinar is posted.

Watch Live (on June 24, 2022 12:00 PM):

Watch Recording (after June 27, 2022):

Recording Link:

This event will be recorded and uploaded to our page
Rent control.

v3

25

25.June.Saturday

No events
Find events by location, from west to east:
Pittsfield (RHABC): 3rd Tuesday
West Springfield (RHAGS): 2nd Thursday
Southbridge (SWCLA): 1st Monday
Worcester (WPOA): 2nd Wednesday
Fitchburg (NWCLA): 2nd Thursday
Marlborough (MWPOA): 2nd Tuesday
Waltham (CRRHA): 1st Wednesday
Cambridge: 3rd Tuesday
Technical note about purchasing:
Due to a technical limitation of our site, you will need to purchase tickets one at a time. After the first purchase additional tickets can be purchased with one click, without reentering your information.
If you have trouble purchasing online, mark your calendar and come pay at the door. If any event were to sell out we would send an email. Make sure you are on our mailing list and subscribed to updates about local events.
If you have any questions concerning events, please contact us at hello@masslandlords.net.