Buy Tickets for Upcoming Real Estate Events
Buy tickets for rental real estate networking and training.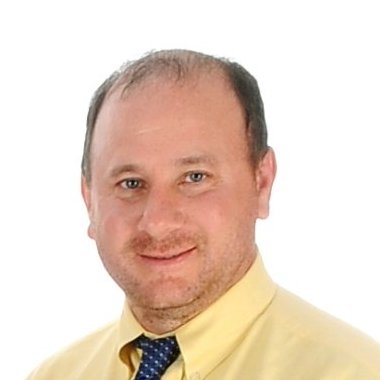 "I have three buildings which were financed by Masslandlords members I met at events. They are all holding first position mortgages with great rates and a small down payment. The connections I have made over the years have literally been priceless."
Russell Sabadosa, East Longmeadow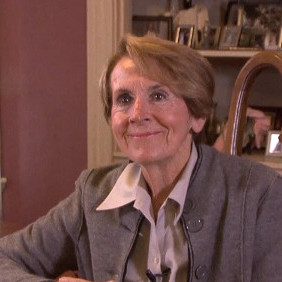 On the value of events: "The cheapest way to learn is from someone else's mistakes."
Jane Gasek, Worcester
Open to the public! Membership is not required.
You are not logged in. Purchase any non-member ticket to create an account. Or
log in to your account
for member tickets.
Early bird pricing available until noon seven days prior.
01

01.September.Sunday

No events

02

02.September.Monday

No events

03

03.September.Tuesday

No events

04

04.September.Wednesday

https://masslandlords.net/event-web/city-tbd-2019-09-04/

Canceled

Part I: The BBB for Landlords

We're all familiar with the idea of the "Better Business Bureau," but have you thought about how the BBB
can help you in your business?

In this presentation we'll start with BBB 101. Then we'll dive into how
landlords can identify themselves and their detailed rental applications as legitimate, and why a renter can
trust us to keep their data safe.

We'll also share a contractor dispute horror story, and end with how the BBB's free services
can be a preventative step before legal action becomes necessary, especially with contractors or other service provider disputes.

This part of the presentation will be given by Amy Schram,
Manager of Community Relations, BBB. The Better Business Bureau is a nonprofit public service organization
with a mission to be a leader in advancing marketplace trust. The BBB encourages and supports best practices
by engaging with, and educating, consumers and businesses. For over 100 years BBB has helped people make
smarter decisions and is evolving to meet fast changing marketplace needs. The BBB101 program will be a
discussion on Better Business Bureaus mission, and how to best utilize all of BBB's free services to help make
educated and informed decisions.

Part II: Emotional Support Animals and Discrimination

We've seen it: renters apply for "no pets" apartments and describe their animals as "assistance" or "support" or "medical."
What's the correct terminology? How are landlords to seaprate the cons from the legitimate needs? And what would land
us in hot water for discrimination if we're not careful? We'll be covering this and more.

This part of the presentation will be given by Alison Caton, trainer at the Massachusetts Commission Against Discrimination.

The BBB For Landlords

Emotional Support Animals

Have you seen our Charles River volunteer website? Market data available on rent levels for Waltham and surrounding areas.
We encourage you to also take the poll on your current views of the rental market.
Use the "Contact Us" form to request a login at crrha.org

"No Sales Pitch" Guarantee

MassLandlords offers attendees of directly managed events a "No Sales Pitch" guarantee. If a guest speaker offers services, their presentation will not discuss pricing, promotions, or reasons why you should hire them.
We do not permit speakers to pay for or sponsor events. Guest speakers are chosen for their expertise and willingness to present helpful
educational content. Your purchase of an event ticket sustains our nonprofit model.

Tentatively Wednesday, September 4th

Charles River Meeting Agenda

6:00pm Sign-in/Networking

Networking draws from Waltham, Newton, Weston, Watertown, Wellesley, Wellesley Hills, Lincoln, Dover, Arlington, Belmont, and the western ends of Cambridge and Boston.

6:10pm Pizza and sodas provided
6:40pm Executive Director Doug Quattrochi with the MassLandlords Business Update

Member Minutes – Any member can have the mic for 60 seconds (introduce yourself, ask a question, share words of wisdom, etc.)

7:00pm Asset Protection 101
7:40pm Estate Planning and Inheritance
9:00pm Doors Close

Location

Our previous meeting space has been destroyed by water damage. We are looking for a new location in Waltham, Newton, or nearby. Suggestions welcome!

Charles River Properties
382 Watertown St
Newton, MA 02458

Food

Pizza? Will depend on the location
Soda, Water
Please feel free to bring a dinner that meets your dietary goals/restrictions

Pricing to be set after location

Open to the public. Membership is not required!
This location credit card and check only.

v2

05

05.September.Thursday

No events

06

06.September.Friday

No events

07

07.September.Saturday

No events
Find events by location, from west to east:
Pittsfield (RHABC): 3rd Tuesday
West Springfield (RHAGS): 2nd Thursday
Southbridge (SWCLA): 1st Monday
Worcester (WPOA): 2nd Wednesday
Fitchburg (NWCLA): 2nd Thursday
Marlborough (MWPOA): 2nd Tuesday
Waltham (CRRHA): 1st Wednesday
Cambridge: 3rd Tuesday
Technical note about purchasing:
Due to a technical limitation of our site, you will need to purchase tickets one at a time. After the first purchase additional tickets can be purchased with one click, without reentering your information.
If you have trouble purchasing online, mark your calendar and come pay at the door. If any event were to sell out we would send an email. Make sure you are on our mailing list and subscribed to updates about local events.
If you have any questions concerning events, please contact us at hello@masslandlords.net.