Buy Tickets for Upcoming Real Estate Events
Buy tickets for rental real estate networking and training.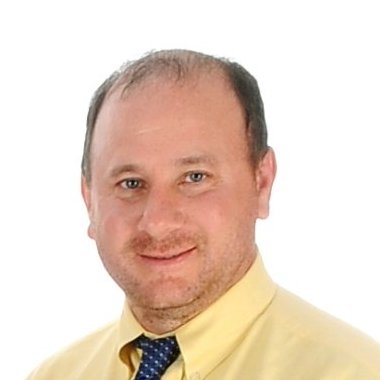 "I have three buildings which were financed by Masslandlords members I met at events. They are all holding first position mortgages with great rates and a small down payment. The connections I have made over the years have literally been priceless."
Russell Sabadosa, East Longmeadow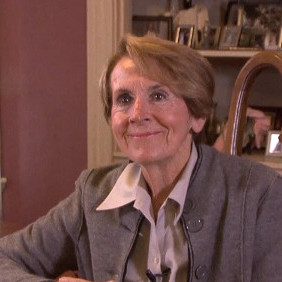 On the value of events: "The cheapest way to learn is from someone else's mistakes."
Jane Gasek, Worcester
Open to the public! Membership is not required.
You are not logged in. Purchase any non-member ticket to create an account. Or
log in to your account
for member tickets.
Early bird pricing available until noon seven days prior.
01

01.December.Sunday

No events

02

02.December.Monday

https://masslandlords.net/event-web/southbridge-2019-12-02/

Postponed to Jan 6 – Snow

We'll be having our Christmas party and pot luck instead of having a guest speaker. All members are welcome!

The SWCLA Meets at the Southbridge Community Center fka Casaubon Senior Center

Postponed to Jan 6 – Snow

Monday, December 2

SWCLA Meeting Agenda

Location

Southbridge Community Center (aka Casaubon Senior Center)
153 Chestnut St.
Southbridge, MA 01550

Food

Bring a little something you want, with a little to share. We may order sandwiches as well in case everyone brings dessert.

Pricing

The potluck is members-only.

This event is operated by volunteers.

Postponed to Jan 6 – Snow

v1

03

03.December.Tuesday

No events

04

04.December.Wednesday

https://masslandlords.net/event-web/waltham-2019-12-04/

Part I: Emotional Support Animals

We've seen it: renters apply for "no pets" apartments and describe their animals as
"assistance" or "support" or "medical."
What's the correct terminology? What are landlords supposed to do to protect their property
and also a renter's rights when
someone says they have a support animal? And what would land
us in hot water for discrimination if we're not careful? We'll be covering this and more.

This part of the presentation will be given by Alison Caton, trainer at the
Massachusetts Commission Against Discrimination.

Part II: The BBB for Landlords

We're all familiar with the idea of the "Better Business Bureau," but have you thought about how the BBB
can help you in your business?

In this presentation we'll start with BBB 101. Then we'll dive into how
landlords can identify themselves and their detailed rental applications as legitimate, and why a renter can
trust us to keep their data safe.

We'll also share a contractor dispute horror story, and end with how the BBB's free services
can be a preventative step before legal action becomes necessary, especially with contractors or other service provider disputes.

This part of the presentation will be given by Amy Schram,
Manager of Community Relations, BBB. The Better Business Bureau is a nonprofit public service organization
with a mission to be a leader in advancing marketplace trust. The BBB encourages and supports best practices
by engaging with, and educating, consumers and businesses. For over 100 years BBB has helped people make
smarter decisions and is evolving to meet fast changing marketplace needs. The BBB101 program will be a
discussion on Better Business Bureaus mission, and how to best utilize all of BBB's free services to help make
educated and informed decisions.

The BBB For Landlords

Emotional Support Animals

Have you seen our Charles River volunteer website? Market data available on rent levels for Waltham and surrounding areas.
We encourage you to also take the poll on your current views of the rental market.
Use the "Contact Us" form to request a login at crrha.org

"No Sales Pitch" Guarantee

MassLandlords offers attendees of directly managed events a "No Sales Pitch" guarantee. If a guest speaker offers services, their presentation will not discuss pricing, promotions, or reasons why you should hire them.
We do not permit speakers to pay for or sponsor events. Guest speakers are chosen for their expertise and willingness to present helpful
educational content. Your purchase of an event ticket sustains our nonprofit model.

Wednesday, December 4th

Charles River Meeting Agenda

6:00pm Sign-in/Networking

Networking draws from Waltham, Newton, Weston, Watertown, Wellesley, Wellesley Hills, Lincoln, Dover, Arlington, Belmont, and the western ends of Cambridge and Boston.

6:10pm Pizza and sodas provided
6:40pm Executive Director Doug Quattrochi with the MassLandlords Business Update

Member Minutes – Any member can have the mic for 60 seconds (introduce yourself, ask a question, share words of wisdom, etc.)

7:00pm Emotional Support Animals
7:40pm The BBB for Landlords
9:00pm Doors Close

Location

The La Cava Center at Bentley University, Third Floor
175 Forest St
Waltham, MA 02452

Getting there and Parking

Lots of parking available at this hour. For your ease of access, do not use the Beaver St entrance. Enter at the Main Entrance on Forest Street and park in Lot 1 or Lot 2. The Conference Center is signed on the north corner of the main quadrangle. Refer to the image below for lot locations and correct entrance into building.

Food

Pizza, salad
Soda, Water
Cookies
Please feel free to bring a dinner that meets your dietary goals/restrictions

Pricing

Open to the public. Membership is not required!

Door:
Early-bird, reserve seven days prior by 12pm:
Premium Members: No charge and no need to register

v4

05

05.December.Thursday

https://masslandlords.net/event-web/fitchburg-2019-12-05/

NWCLA Christmas Social (one week early this year). Come one, come all, have a ball!

This is our Annual Toys for Tots Drive and Food Pantry Drive where every year we make a food donation to a local food pantry. We also fund a Toy Drive to donate to the Massachusetts State Police Toys for Tots Charity Drive. What a great way to celebrate the Christmas Holiday Season by sharing our blessings with others!

This is also the meeting where we find out who has won the Golden Ticket Award Contest for $100, the Annual NWCLA Membership Drive for one-year free basic NWCLA membership, and so much more. Come out for our sing-a-long, tons of raffles, lots of great food, and PLENTY of holiday cheer. Free tip on how to win more raffle prizes: for extra raffle tickets, bring non-perishable foods for the food pantries, and unwrapped gifts for a boy or girl. The more you give – the more you get. See you at the party!

Thursday, December 5th

NWCLA Meeting Agenda

Visit nwcla.com for any last-minute updates or changes.

6:45pm Dinner and Networking

Networking draws from 25 towns including Fitchburg, Gardner, Leominster, Athol, Holden, Ayer, Orange, Ashburnham, Spencer, Ashby, Lunenburg, Townsend, Westminster, Princeton, Sterling, Lancaster, Shirley, Groton, Pepperell, Winchedon, Templeton, and Hubbardston.

7:00pm Christmas Social

Location

Montachusett Regional Vocational Technical School (Monty Tech)
1050 Westminster Street
Fitchburg, MA 01420

Parking

There is ample free parking beside the school. Do not park along the fence where the busses park. Do not park in
any of the handicap spots unless you have the proper handicap parking sticker.

Food

Dinner by Happy Jack's Cantina Grille from N. Main St. in Leominster.

Pricing

Membership not required! Open to the public.

Early-bird ends seven days prior @ 12pm:

Public and Members other than NWCLA: $15
MassLandlords.net/NWCLA members: pay annual dues, then free

After Early bird or at the door:

Public and Members other than NWCLA: $20
MassLandlords.net/NWCLA members: pay annual dues, then free

This event is operated by volunteers.

v1

06

06.December.Friday

No events

07

07.December.Saturday

https://masslandlords.net/event-web/cambridge-2019-12-07/

*SOLD OUT*

Learn everything you need to succeed as an owner or manager of residential rental property in Massachusetts.

This fast-paced course is strictly limited to 16 participants to allow for detailed discussion and Q&A. Course tuition includes:

Small group session with the Executive Director, a trained presenter and experienced landlord, and the attorney.
A comprehensive agenda, see below.
Your choice of two books:

Every Landlord's Tax Deduction Guide by NOLO,
The Good Landlord by Peter Shapiro,
Getting to Yes by Roger Fisher, and/or
The Housing Manual by H. John Fisher.

A bound summary of all material presented.
Breakfast pastries, coffee, tea.
Lunch sandwiches, sodas, chips, cookies; all dietary requirements satisfied, please notify us when you purchase a ticket.
A MassLandlords ballpoint pen.
A coupon for 10% off any MassLandlords annual membership.
A MassLandlords certificate of completion and permission to use "MassLandlords Crash Course graduate" on your marketing material.

Instructor Douglas Quattrochi

Instructor Attorney Adam Sherwin

Featured Testimonial

"I simply wanted to reach out and express just how happy I am to have attended the landlording crash course. The presentation and delivery of the information was flawless and I certainly have walked away with a greater understanding of the intricacies that govern being an above average landlord/manager." –
Michael Murray

Saturday, December 7th, 2019

Agenda

8:30 am – Introduction of MassLandlords and course participants
8:50 – Rental markets

Urban, suburban, rural
Luxury, college, professional, working, subsidized, rooming houses

9:05 – Property selection

Lead paint (Legal highlight)
Utilities
Bones vs surfaces
Amenities
Repairs and renovations
Durable vs beautiful
What if I'm stuck with what I've got?

9:20 – Sales and marketing 101 for rental property managers

Marketing rentals
Sales process
Staying organized
Branding a small business
Getting more or fewer calls
Tips and tricks

10:05 – Break
10:15 – Applications and screening

Criminal, credit, eviction
Discrimination (legal highlight)
Tenant Screening Workshop

11:10 – Rental Forms

Lease vs Tenancy at Will
iCORI
Eviction notices

11:35 – Legal Matters start

Late fees
Security deposits
Eviction process
Move-and-store
Water and electrical submetering
Housing Court vs District Court
Warranty of habitability
Inspections
Subsidies
Rent control

12:00 – Break and Lunch, with free form Q&A
12:30 – Legal Matters finish
1:10 – Maintenance, hiring, and operations

Keeping the rent roll and expenses
Filing taxes
To manage or not to mange
Tenants as customers
Notifying tenants
Extermination
Monitoring contractors
Lease violations and conflict resolution
Record keeping

1:50 – Overview of books and resources for further education
1:55 – Review of unanswered questions
2:05 – End

Location

Cambridge Innovation Center
11th Floor
One Broadway
Cambridge, MA 02134

Please note: CIC has several buildings in Kendall Square, two of them being adjacent to each other. The correct location for this event is the building with light colored concrete, vertical windows and a Dunkin Donuts on the ground level. You will NOT see a CIC sign. Refer to the image below.




Accessing from the T

Exit the Kendall T stop on Main St.
Cross to the side of Main St. with the Chipotle and walk up the street towards Broadway, passing the Chipotle on your left.
You will then round the corner to the left and One Broadway will be across the street diagonally.
Cross over Third St. and Broadway to arrive at One Broadway.

For all attendees Upon entering One Broadway, you will need to check in with the lobby security. You'll just need to show your ID and let them know you're going to the MassLandlords event and which floor.

Parking

Accessible by T and highway. Parking available in several garages for weekend rates. See CIC Directions for details. Pilgrim Parking has affordable rates and is a short walk from the venue, click here for details

Food

Breakfast:

Fresh bagels, large muffins, cinnamon rolls, coffee cake slices and scones with cream cheese, butter, and jam
Fresh fruit platter
Assorted fruit juices and coffee

Lunch:

Assorted gourmet sandwiches
Garden salad
Fruit salad
Assorted pastries
Soda, juice, water

*Please email hello@masslandlords.net if you have any dietary restrictions and need a special meal.

Pricing

Online:

Non-members: $205
Members: $195 (log in before you register or you will see the non-member price)

Online registration required. All ticket sales final.

Please note: this event is run by MassLandlords staff.

v2
Find events by location, from west to east:
Pittsfield (RHABC): 3rd Tuesday
West Springfield (RHAGS): 2nd Thursday
Southbridge (SWCLA): 1st Monday
Worcester (WPOA): 2nd Wednesday
Fitchburg (NWCLA): 2nd Thursday
Marlborough (MWPOA): 2nd Tuesday
Waltham (CRRHA): 1st Wednesday
Cambridge: 3rd Tuesday
Technical note about purchasing:
Due to a technical limitation of our site, you will need to purchase tickets one at a time. After the first purchase additional tickets can be purchased with one click, without reentering your information.
If you have trouble purchasing online, mark your calendar and come pay at the door. If any event were to sell out we would send an email. Make sure you are on our mailing list and subscribed to updates about local events.
If you have any questions concerning events, please contact us at hello@masslandlords.net.