Buy Tickets for Upcoming Real Estate Events
Buy tickets for rental real estate networking and training.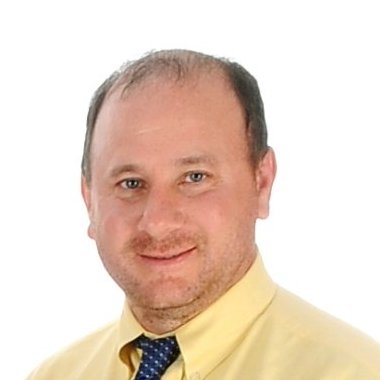 "I have three buildings which were financed by Masslandlords members I met at events. They are all holding first position mortgages with great rates and a small down payment. The connections I have made over the years have literally been priceless."
Russell Sabadosa, East Longmeadow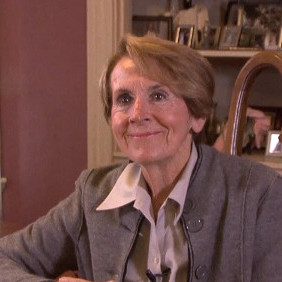 On the value of events: "The cheapest way to learn is from someone else's mistakes."
Jane Gasek, Worcester
Open to the public! Membership is not required.
You are not logged in. Purchase any non-member ticket to create an account. Or
log in to your account
for member tickets.
Early bird pricing available until noon seven days prior.
10

10.October.Thursday

https://masslandlords.net/event-web/longmeadow-2019-10-10/

Judge Kane and Clerk Magistrate Michael Doherty

Associate Justice Jonathan Kane was sworn in to the Western Division Housing Court on August 9, 2019.
We will give a warm welcome to Judge Kane, learn about his approach to
landlord-tenant law, and share our perspectives on how the court can continue to serve all the residents of our Commonwealth, especially in the west.

Judge Kane will be accompanied by Clerk Magistrate Doherty, whom we welcomed earlier this year. The Clerk Magistrate will
answer any remaining or additional questions from last time.

Judge Kane will be joining us from the Western Division of the Housing Court

"No Sales Pitch" Guarantee

MassLandlords offers attendees of directly managed events a "No Sales Pitch" guarantee. If a guest speaker offers services, their presentation will not discuss pricing, promotions, or reasons why you should hire them.
We do not permit speakers to pay for or sponsor events. Guest speakers are chosen for their expertise and willingness to present helpful
educational content. Your purchase of an event ticket sustains our nonprofit model.

Thursday, October 10th

RHAGS Meeting Agenda

5:30pm Sign-in and Networking

Cash bar
Networking draws from Springfield, West Springfield, Holyoke, Chicopee, Ludlow, Wilbraham, East Longmeadow, Longmeadow, Agawam, Southwick, Southampton, Easthampton, Northampton, Westhampton, Hadley, South Hadley, Granby, Amherst, Belchertown, Ware, Palmer, Warren, Monson, and Hampden.

6:00pm Buffet dinner
6:40pm State-wide Business Update and Member Minutes
7:00pm Local Updates
7:05pm Legal Update
7:10pm Associate Justice Jonathan Kane, Clerk Magistrate Michael Doherty
8:30pm Networking
9:00pm Doors Close

Location

Twin Hills Country Club
700 Wolf Swamp Rd
Longmeadow, MA 01106

Food

Hot buffet dinner, incl. salad and rolls
Cash bar
Hot Coffee & Tea
Dessert

*Dietary restrictions: purchase an early-bird ticket and update the goals/restrictions field in your profile, we will accommodate you.

Pricing

Open to the public. Membership is not required!

Door:
Early bird, reserve seven days prior by 12pm:

Nametags are printed for all early-bird tickets and premium members.

Extra Credit

First time attendees: Join as a member before leaving the event, your public ticket will be credited toward membership.
Members: Bring a first-time attendee who joins at the event, your membership will be extended by one month free. No limit.

v1

https://masslandlords.net/event-web/fitchburg-2019-10-10/

Our guest speaker is Mickie Lemay of M. Lemay Lead Paint Consulting. Lead paint in your home or business is nothing to ignore, and lead poisoning can be a very serious health condition that affects your ability to do everything in your everyday life you do now. So be sure to take the time to have a lead paint consult eliminate those problems before they become hazardous to your health.

We will also be hearing from guest speaker Water Fire Mold Restoration Services. Find out how remediation occurs and what you can do to proactively prevent damages to your property.

Come out and join us for an open forum discussion and presentation to find out more about these issues that can effect older rental properties as we discuss steps, strategies, some of the challenges we face as property owners to bring these rentals up to healthy living standards for our residents and families.

RESCHEDULED from March 7, 2019

Thursday, October 10th

NWCLA Meeting Agenda

Visit nwcla.com for any last-minute updates or changes.

6:45pm Dinner and Networking

Networking draws from 25 towns including Fitchburg, Gardner, Leominster, Athol, Holden, Ayer, Orange, Ashburnham, Spencer, Ashby, Lunenburg, Townsend, Westminster, Princeton, Sterling, Lancaster, Shirley, Groton, Pepperell, Winchedon, Templeton, and Hubbardston.

7:00pm Presentations

Location

Montachusett Regional Vocational Technical School (Monty Tech)
1050 Westminster Street
Fitchburg, MA 01420

Parking

There is ample free parking beside the school. Do not park along the fence where the busses park. Do not park in
any of the handicap spots unless you have the proper handicap parking sticker.

Food

Dinner by Happy Jack's Cantina Grille from N. Main St. in Leominster.

Pricing

Membership not required! Open to the public.

Early-bird ends seven days prior @ 12pm:

Public and Members other than NWCLA: $15
MassLandlords.net/NWCLA members: pay annual dues, then free

After Early bird or at the door:

Public and Members other than NWCLA: $20
MassLandlords.net/NWCLA members: pay annual dues, then free

This event is operated by volunteers.

v1
Find events by location, from west to east:
Pittsfield (RHABC): 3rd Tuesday
West Springfield (RHAGS): 2nd Thursday
Southbridge (SWCLA): 1st Monday
Worcester (WPOA): 2nd Wednesday
Fitchburg (NWCLA): 2nd Thursday
Marlborough (MWPOA): 2nd Tuesday
Waltham (CRRHA): 1st Wednesday
Cambridge: 3rd Tuesday
Technical note about purchasing:
Due to a technical limitation of our site, you will need to purchase tickets one at a time. After the first purchase additional tickets can be purchased with one click, without reentering your information.
If you have trouble purchasing online, mark your calendar and come pay at the door. If any event were to sell out we would send an email. Make sure you are on our mailing list and subscribed to updates about local events.
If you have any questions concerning events, please contact us at hello@masslandlords.net.