Buy Tickets for Upcoming Real Estate Events
Buy tickets for rental real estate networking and training.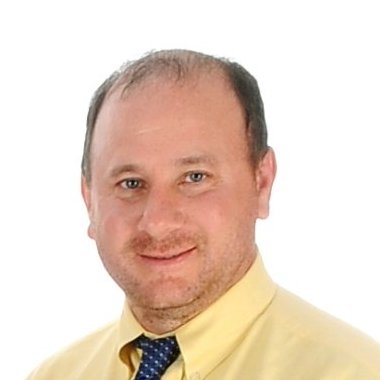 "I have three buildings which were financed by Masslandlords members I met at events. They are all holding first position mortgages with great rates and a small down payment. The connections I have made over the years have literally been priceless."
Russell Sabadosa, East Longmeadow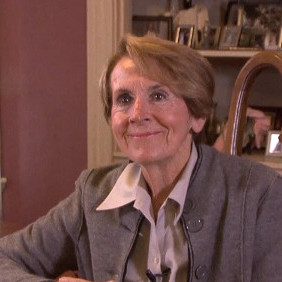 On the value of events: "The cheapest way to learn is from someone else's mistakes."
Jane Gasek, Worcester
Open to the public! Membership is not required.
You are not logged in. Purchase any non-member ticket to create an account. Or
log in to your account
for member tickets.
Early bird pricing available until noon seven days prior.
30

30.September.Sunday

No events

01

01.October.Monday

https://masslandlords.net/event-web/southbridge-2018-10-01/

This evening, please come to meet the general manager and the donation relation manager at the Worcester location.

ReStore is operated by local Habitat For Humanity organizations. They are nonprofit home improvement stores and donation centers. Items for sale are available to the public and are similar to what might be found in other home good stores.

The purpose of Habitat For Humanity ReStores is to contribute to the work of Habitat For Humanity. Proceeds from sales are used to help build strength, stability, self-reliance, and shelter in local communities and around the world.

It's fall cleanup and general maintenance time: If you have items in the attic or basement that are no longer needed or just taking up space, you might want to consider making a tax deductible donation to ReStore.

You might also want to visit the Worcester store to explore their inventory. They offer new and "gently used" appliances, furniture, building materials, and more at a fraction of retail prices. They are located at 640 Lincoln Street in Worcester, telephone 508-799-9259.

Habitat for Humanity ReStore

Monday, October 1

SWCLA Meeting Agenda

7:00p MassLandlords Business Update
7:10p Guest Speaker
7:45p Pizza break
8:00p Meeting wrap-up
8:30p Networking

Location

Southbridge Community Center (aka Casaubon Senior Center)
153 Chestnut St.
Southbridge, MA 01550

Food

Pricing

Open to the public for your first time! Membership not required for your first time.

Members are admitted for free
General public free the first time, then pay $50/yr for membership.

This event is operated by volunteers.

v1

02

02.October.Tuesday

No events

03

03.October.Wednesday

https://masslandlords.net/event-web/waltham-2018-10-03/

Part I:

John Gollinger, Executive Director of the Waltham Housing Authority, is tentatively scheduled to give us an update on WHA initiatives including the Waltham rental subsidy.
For the voucher program in particular, we hope to hear statistics on how successful has the program been, whether there be an extension past three years or a follow-on program,
and what can landlords can do to help out.

Waltham Housing Authority, John Gollinger Fourth from Left

Matt Naimoli of G&N Insurance

Part II:

Matt Naimoli of G&N Insurance will give us at least five cost savings and five pitfalls to avoid when insuring multifamily buildings.

Insurance Pitfalls to Avoid

Insufficient Rent Loss Coverage: What this means, how it can happen, and how to avoid
Insufficient Ordinance or Law coverage: What this means, how it can happen, and how to avoid
Insufficient Liability Protection: What this means, how it can happen, and how to avoid
Insufficient Building coverage: What this means, how it can happen, and how to avoid
Individual policies vs a BOP that extends across all locations: Advantages/Disadvantages of both options and how to choose what's right
Claim snafus – avoid massive headaches of there are joint ownership on properties within policy by listing all owners out per property in advance
Missing Endorsements – guaranteed replacement, water back up, O&Law, etc
Policy Reviews – Not having policies reviewed at least every third year and the downfall of allowing them to sit dormant

Ways to Save

Deductible Changes and the impact: Examples
Evaluating options on a consistent basis: Who and How
Keep your replacement cost in check
One policy vs separate per property
Sprinkler system impact
Know when and when not to file claims
Update your property

Have you seen our Leave Stuff, Take Stuff Table?

Market your business, pick up handouts, give away an old doorknob. Everything goes on our first-come, first-served display
table at all our events. Please bring business cards, brochures, coupons. And feel free to pick up your own uncollected marketing materials at the end.
Everything not claimed end-of-night may be chucked.

Wednesday, October 3rd

Charles River Meeting Agenda

5:30pm Sign-in/Networking/Dinner

Networking draws from Waltham, Newton, Weston, Watertown, Wellesley, Wellesley Hills, Lincoln, Dover, Arlington, Belmont, and the western ends of Cambridge and Boston.

6:00pm Buffet Dinner by the Copper House Tavern
6:40pm Executive Director Doug Quattrochi with the MassLandlords Business Update

Member Minutes – Any member can have the mic for 60 seconds (introduce yourself, ask a question, share words of wisdom, etc.)

7:00pm Part I: John Gollinger: Waltham Housing Authority
7:25pm Part II: G&N Insurance: Five Savings and Five Considerations
8:20pm Networking
9:00pm Doors Close

Location

Best Western Waltham
380 Winter St.
Waltham, MA 02451

Parking

There is ample parking in the lot around the Best Western and down the hill by the Copper House Tavern. Please enter through the main lobby and look for the MassLandlords signs.

Food

Upgraded food! Will be serving buffet of gemelli pasta with spinach, sun dried tomato pesto, topped with goat cheese chicken and basil.

Salad and grilled Tuscan bread with butter.
Soda, Water, Coffee
Waitstaff will serve alcohol, just ask

*Dietary restrictions: purchase an early-bird ticket and email hello@masslandlords.net, we will accommodate you.

Pricing

Open to the public. Membership is not required!

After Early bird or at the door:

Public: $35.00
Members: $25.00

Early-bird ends seven days prior at 12pm:

Public: $30.00
Members: $20.00

v5

04

04.October.Thursday

No events

05

05.October.Friday

No events

06

06.October.Saturday

No events
Find events by location, from west to east:
Pittsfield (RHABC): 3rd Tuesday
West Springfield (RHAGS): 2nd Thursday
Southbridge (SWCLA): 1st Monday
Worcester (WPOA): 2nd Wednesday
Fitchburg (NWCLA): 2nd Thursday
Marlborough (MWPOA): 2nd Tuesday
Waltham (CRRHA): 1st Wednesday
Cambridge: 3rd Tuesday
Technical note about purchasing:
Due to a technical limitation of our site, you will need to purchase tickets one at a time. After the first purchase additional tickets can be purchased with one click, without reentering your information.
If you have trouble purchasing online, mark your calendar and come pay at the door. If any event were to sell out we would send an email. Make sure you are on our mailing list and subscribed to updates about local events.
If you have any questions concerning events, please contact us at hello@masslandlords.net.