Howard Siegel -- Has been in the security and Information Technology business for more than 25 years. The owner of Bug buster's computer services and H and S investigations group.
Experts in IT and physical security. In the IT world they manage many clients' networks and monitor the network traffic, installing antivirus applications to help prevent any intrusion among many other services.
The security portion of the business offers full investigative services and physical security including background checks and complete surveillance services. They install security cameras and offer bodyguard and uniform guard services as needed.
Another service that is offered is firearms training both non live fire and live fire. Howard is a Massachusetts certified firearms instructor and a range security officer as well as a licensed firearms dealer. He and his company can assist you with all of your security needs.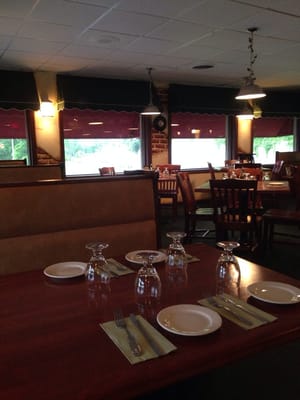 Tuesday, November 19thth
Berkshire County Meeting Agenda
6:00pm Networking

Networking draws from Great Barrington, Lee, Lenox, Stockbridge, Pittsfield, Lanesborough, Cheshire, New Ashford, Adams, North Adams, Clarksburg, Williamstown, Florida, Savoy, Hancock, Dalton, Windsor, Hinsdale, Peru, Richmond, Washington, West Stockbridge, Becket, Tyringham, Alford, Otis, Monterey, Sandisfield, New Marlborough, Sheffield, Egremont, and Mount Washington.

6:30pm Dinner, reservation required
7:00pm Speaker
Location
Zucchini's Restaurant (lower level)
1331 North Street
Pittsfield, MA 01201
Parking
There is ample free parking behind the restaurant
Food
Pricing
Membership not required! General public can come free for your first time.
No dinner: just show up
Dinner, typically around $22, text Rick at 1-413-822-8852, call 1-413-822-8852, or email RHABC99@gmail.com
This event is operated by volunteers.
v1