Steve Buono of Buono Pest Control will make us laugh and cringe with his pest control tips, tricks and stories. Fall is not just football season, it's also mice season! Find out what they want, why they're in your building, and how to keep them out for good (mice, not the NFL). Steve will explain extermination and exclusion and be available to discuss Greater Boston's bed bugs and roaches, as well. Join us on to stop these pests in their tracks!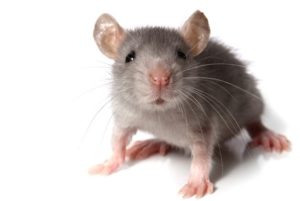 Jamie Leef of SunBug Solar will explain how we can turn our buildings into power plants. Learn why you shouldn't lease panels, how you can finance your own for zero down, and how to include electrical and heat in the rent to come out ahead!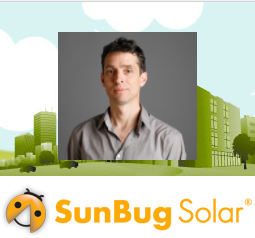 Schedule Your Complimentary Advising Session Today!
Landlord Counselor Peter Shapiro and Attorney Jessica Manganello will be offering 15 minute appointments during the Networking and Dinner periods at this event (5:30pm to 6:30pm). If you wish to schedule an appointment with either or both advisors, email Alexis at agee@masslandlords.net. Please note that in order to schedule an appointment, you must have a ticket for this event. Keep checking back for additions to our Advisor Lineup!
Peter Shapiro, Landlord Counselor and author of The Good Landlord, has been a counselor, mediator, trainer, and a small property owner himself for over 25 years. Peter can help you to strengthen tenancies, resolve issues over nonpayment, address other lease violation issues, and prepare if eviction is needed.
Attorney Jessica Manganello, Founder of New Leaf Legal has a lot of experience in dealing with new and growing businesses. Business and contract law are where she focuses her practice. These areas include entity formation and team structuring, contract review and drafting, business transactions, and outside general counsel activities. She works with business owners, whether startup, established, or independent to manage legal issues that arise for their businesses as they grow and evolve.
Monday, November 20th
Meeting Agenda
5:30pm Registration, Socializing and Networking

Complimentary Advising Appointments

6:15pm Buffet Dinner in the Venture Cafe
6:45pm Executive Director Doug Quattrochi with the MassLandlords Business Update
7:00pm Steve Buono, Excluding Mice and More
7:40pm Jamie Leef, Zero Down Cash Flow Positive Solar
8:20pm Networking
9:00pm Doors close
Location
Cambridge Innovation Center
1 Broadway (5th Floor)
Cambridge, MA 02142
Accessing from the T
Exit the Kendall T stop on Main St.
Cross to the side of Main St. with the Chipotle and walk up the street towards Broadway, passing the Chipotle on your left.
You will then round the corner to the left and One Broadway will be across the street diagonally.
Cross over Third St. and Broadway to arrive at One Broadway.
For all attendees Upon entering One Broadway, you will need to check in with the lobby security. You'll just need to show your ID and let them know you're going to the MassLandlords event in the 5th floor Venture Cafe.
Parking
Accessible by T and highway. Parking available in several garages for weekend rates. See CIC Directions for details. Pilgrim Parking has affordable rates and is a short walk from the venue, click here for details
Food
Assorted Cheese, Crackers & Seasonal Fruit
Buffet

Garden Salad
Chicken & Broccoli over Ziti
Chicken Parmesan
Roasted Vegetables
Cookies

Soda, Tea, Water
*If you have any dietary restrictions, please let us know as soon as possible so we can try to accommodate you.*
Pricing
Non-members always welcome! Please prepay in advance to receive early-bird pricing. The caterer requires this much notice for food orders.
Early-bird only until 11/10 @ 12pm:

Non-members: $18.50
Members: $13.50 (log in before you register or you will see the non-member price)

After Early bird or at the door:

Non-members: $22.00
Members: $18.00
Please note: this event is run by MassLandlords volunteers and staff.