This comprehensive training is split over two days to reduce screen time. Learn everything you need to succeed as an owner or manager of residential rental property in Massachusetts.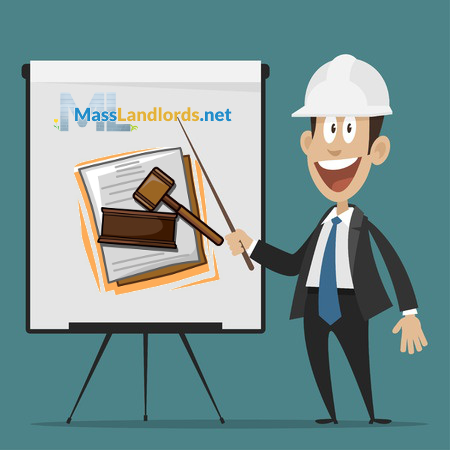 This fast-paced course is strictly limited to 16 participants to allow for detailed discussion and Q&A. Course tuition includes:
Small group session with the Executive Director, a trained presenter and experienced landlord, and the attorney.
A comprehensive agenda, see below.
Your choice of two books:

Every Landlord's Tax Deduction Guide by NOLO,
The Good Landlord by Peter Shapiro,
Getting to Yes by Roger Fisher, and/or
The Housing Manual by H. John Fisher.

A bound summary of all material presented.
A MassLandlords ballpoint pen.
A MassLandlords certificate of completion and permission to use "MassLandlords Crash Course graduate" on your marketing material.
You will receive a box packed with your personalized signed certificate, your choice of two books, course notes, pen, and half a dozen other pieces of literature. Materials will be mailed when the US curve flattens and we have a local team member healthy for fourteen days consecutively. Electronic course notes will be downloadable for printing at home and notetaking prior to the event.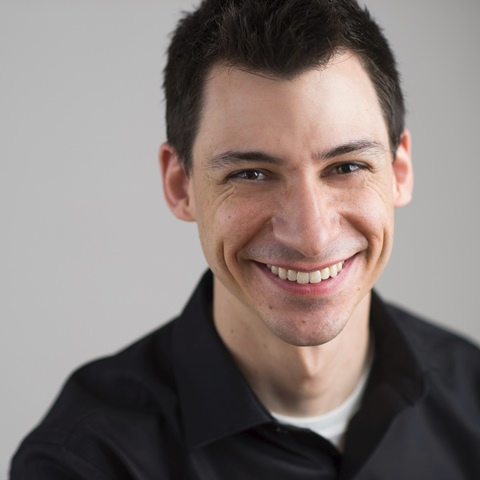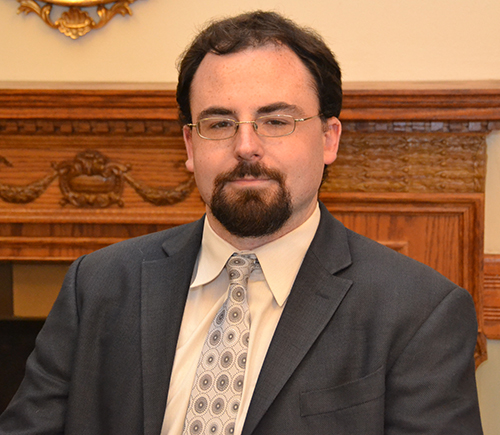 Open to attendees statewide
You are welcome to participate in this virtual meeting no matter where you are.
Featured Testimonial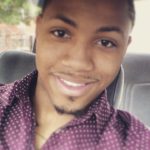 Sunday, November 6th, 2022 and Sunday, November 13th, 2022
Virtual Course Agenda
Sunday, November 6th, 2022
8:30 am - Introduction of MassLandlords and course participants
8:50 - Rental markets

Urban, suburban, rural
Luxury, college, professional, working, subsidized, rooming houses

9:10 - Property selection

Lead paint (Legal highlight)
Utilities
Bones vs surfaces
Amenities
Repairs and renovations
Durable vs beautiful
What if I'm stuck with what I've got?

9:50 - Sales and marketing 101 for rental property managers

Marketing rentals
Sales process
Staying organized
Branding a small business
Getting more or fewer calls
Tips and tricks

10:05 - Break for ten minutes
10:50 - Applications and screening

Criminal, credit, eviction
Discrimination (legal highlight)
Tenant Screening Workshop

11:30 - Break for five minutes
12:00 - If time allows, start Rental Forms

Lease vs Tenancy at Will
iCORI
Eviction notices

12:15 to 12:30 depending - End Day One, course resumes the following Sunday
Sunday, November 13th, 2022
8:30 - Review of Day One and follow-up questions
8:45 - If needed, finish Rental Forms

Lease vs Tenancy at Will
iCORI
Eviction notices

9:15 - Legal Matters start

Late fees
Security deposits
Eviction process
Move-and-store
Water and electrical submetering
Housing Court vs District Court
Warranty of habitability
Inspections
Subsidies
Rent control

10:05 - Break for ten minutes
11:15 - Legal Matters finish
11:20 - Maintenance, hiring, and operations

Keeping the rent roll and expenses
Filing taxes
To manage or not to mange
Tenants as customers
Notifying tenants
Extermination
Monitoring contractors
Lease violations and conflict resolution
Record keeping

11:30 - Break for five minutes
12:00 - Overview of books and resources for further education
12:05 - Review of unanswered questions
12:15 to 12:30 depending - End Day Two and End Course
Please note that end time each day may vary based on questions.
Participation is Easy
We have two formats of online events:
Virtual meetings include optional audience participation via video, phone, and screenshare and are not recorded.
Webinars have limited participation options (typed questions only) and are recorded.
Our virtual registration desk is open for all events one hour starting 30 minutes prior to the event start time. Call 774-314-1896 or email hello@masslandlords.net for live, real-time help signing in and using your technology.
If joining a virtual meeting, please use the zoom "test audio" feature. You will be allowed to talk to others if your microphone is good and there is no background noise. We reserve the right to mute anyone for any reason. Attendees without a microphone or who don't want to be heard can type questions.
Virtual Meeting Details (hosted by Zoom)
We will share our video, audio, and computer screen and slides.
Optional: You can share your video with everyone, talk to everyone, and type chat with everyone. Video sharing is not required. Talking is not required.
Password will be emailed and viewable online.
Topic: Virtual Crash Course Sunday November 6th & 13th Time: Nov 6, 2022 08:30 AM Eastern Time (US and Canada) Every week on Sun, 2 occurrence(s) Nov 6, 2022 08:30 AM Nov 13, 2022 08:30 AM Join Zoom Meeting https://us02web.zoom.us/j/83811343192 Meeting ID: 838 1134 3192 Passcode: Will be emailed and viewable online. Dial by your location +1 646 876 9923 US (New York) +1 646 931 3860 US +1 301 715 8592 US (Washington DC) +1 309 205 3325 US +1 312 626 6799 US (Chicago) +1 360 209 5623 US +1 386 347 5053 US +1 408 638 0968 US (San Jose) +1 564 217 2000 US +1 669 444 9171 US +1 669 900 6833 US (San Jose) +1 719 359 4580 US +1 253 215 8782 US (Tacoma) +1 346 248 7799 US (Houston) Meeting ID: 838 1134 3192 Passcode: Will be emailed and viewable online. Find your local number: https://us02web.zoom.us/u/kecyM7KEGA
Please note: The above Zoom information is intended for ticket holders only (1 attendee per ticket purchased). To be admitted into the meeting your Zoom account name must correspond with the ticket purchase. If you are purchasing this ticket for someone else please email us at hello@masslandlords.net.
Food
This is a virtual course. You are free to prepare food at home and eat while you listen.
This event will not be recorded.
Pricing
Open to the public. Membership is not required, but advance registration is required!
Online:

Non-members: $250
Members: $225 (log in before you register or you will see the non-member price)

Online registration required. All ticket sales final.
Slides and handouts will be downloadable in advance at to Event Password Page.
v4